It doesn't have to cost a fortune to start a business.
So many small businesses can be started with very little up-front investment.
But, it's important to remember that all of these business ideas are businesses. And, while they may not require venture capitalists or crowdfunding, they do require a bare minimum investment that will allow your business to function professionally.
Every business – on this list or otherwise – benefits from having a memorable business name, a unique logo, and a professional and credible website design. Combined, these three elements are key to creating a strong brand identity for your business and a professional, trustworthy first impression.
And, each of these businesses will benefit from creating a business plan – a step that doesn't have to cost you a penny.
With that said, let's dive in!
15 low-cost business ideas: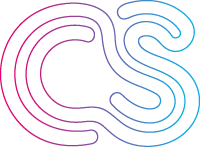 1. Sell an online course
Are you an expert in … something?
If you are, then share and monetize that knowledge with an online course.
Several platforms will help you build and host an online course.
Look for a platform within your budget and provides the kind of support services (like automatically managing student payments and class reminders) that will benefit you the most.
Your biggest investments for this type of business will be your time, the cost of your online course platform, and your personal website.
Use your website to establish your credentials as a subject matter expert. Share your experience, discuss any degrees, licenses, or certifications you may have in your field, and share testimonials from anyone who can speak to your skill.
And, of course, link to your fabulous new online course from a dedicated landing page.
2. Self-publish and sell your own book
Do you enjoy writing? Self-publishing a book has never been easier.
Fiction or non-fiction, you can write what you're passionate about. And, whether you're writing a creative work of art or an informative, educational text, the expenses are the same.
Launching an ebook is the cheapest path because you don't have to pay for materials or printing. If your book succeeds in a digital form, you can always print it later.
But, you will need to get a professionally designed book cover to snare readers' attention whether you print physical books or not. And, you will need to choose a self-publishing platform that meets your needs.
You may choose to visit book fairs and conduct readings at bookstores to promote your work. This will cost more, but it will ultimately pay off. If you don't have the money to travel now, do readings locally until sales are stronger.
You'll also want a simple website with information about you as an author, your book, your event schedule, and links that will allow people to purchase your book and find you on social media. This website serves as a sales tool to:
make you credible as an author, and
provide a place for your readers to follow your events or new launches.
To learn more about self-publishing, check out these 5 common self-publishing mistakes to avoid.
GROW YOUR REVENUE FASTER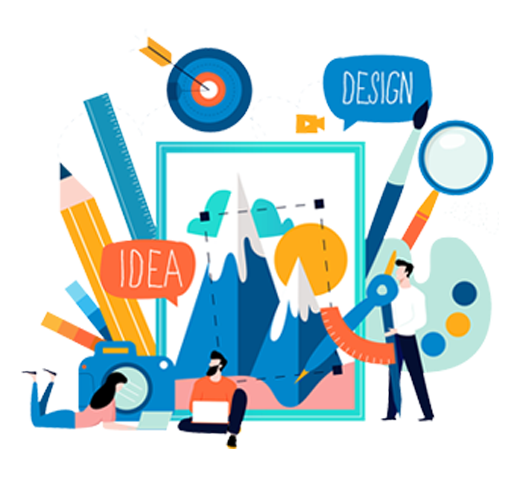 Fast-track your business growth with these essential business templates, checklists, speadsheets, and guides.

We just emailed the resources to you.
3. Start (and monetize) a podcast
Are you a confident speaker, mesmerizing storyteller, or a charismatic conversationalist?
If you were born with the gift of gab, starting and monetizing a podcast may be your calling.
You can make money with a podcast in a few different ways. The most direct is to charge for access to the podcast itself.  But, you can also sell ad time, accept sponsorships, sell merchandise, charge for guest appearances, and more.
To start a podcast, you'll need a decent microphone for recording your episodes.
You'll also need to choose a podcast hosting service. There are many to choose from.
To set your podcast aside from amateur efforts, be sure to acquire a custom logo and create a website dedicated to your podcast.
Your website should include information about you (and any other hosts), what listeners can expect from your podcast, an episode list, and links to listen and subscribe to your podcast.
4. Become a tour guide
Do you know your neighborhood better than anyone else? Do you love to share all of the backstories, trivia, and beautiful sites that only the locals know?
Then starting a tour guide business may be a great fit for you.
Becoming a tour guide will require you to speak confidently in public, interact comfortably with strangers, and stay on task when presented with questions and distractions.
It costs very little upfront to get started as a tour guide. You'll need to budget for a website, promotional flyers, and business cards to spread the word about your new service. And, you'll need transportation.
Walking tours are the most cost-effective to start with. This is because you'll only need to transport yourself to the starting point. You'll need buses, bikes, or even limos for your guests if you want to hold traveling tours that cover a wider range of ground.
Consider choosing a specific niche (like ghost tours, local music tours, or the best local breweries) to set your tours apart.
5. Build a handyman service
Are you good at fixing things around the house? Do you own your own tools?
If so, starting a handyman service will allow you to tap into the skills and resources you already possess.
Handymen are in more demand than ever before. Woodshop and skilled trade programs have been de-emphasized in education in favor of white-collar academic degrees.
This means that fewer and fewer people have the skills to repair and maintain their homes and major appliances.
To get started, all you need is:
a website detailing your services and contact information,
business cards to encourage customer referrals,
a professional sign to attract local customers,
and general liability insurance to protect you while you're working.
As business takes off, you may want to invest in an invoicing system and some book-keeping software. But that's not necessary right away.
And, you can continue to acquire new tools as they become necessary for specific jobs. This will help ensure you've got revenue coming in the cover the investment in that new tool.
6. Sell hand-made goods/crafts
Creating things with your own two hands isn't just a passion; it's a business opportunity.
Whether you sew, sculpt, build furniture, make jewelry, paint, or crochet, you have the potential to start a business selling your hand-made goods.
You can sell on a pre-existing platform (like Etsy) or start your own e-commerce business. Either way, it doesn't cost much to get started.
Your costs will include internet service, a website with e-commerce functionality, and materials to make your merchandise.
Start by creating a few different items to stock your online store. Then take the best possible photos you can to showcase on your website.
(To save money early on, you can take these pictures with your phone. But, be sure to light them well – natural light is best. You can invest in better lighting and photography gear when you're bringing in some money.)
For full details on how to start your own crafting business, check out this definitive article.
7. Start a monetized blog
If you have thoughts and a computer, you can start a blog.
The beauty of a blog is the ease of set-up and the fact that you can write about literally anything you want.
But, if you hope to monetize your blog, you'll want to choose a specific niche to write about. The more specific your topic, the easier it will be for you to become a subject matter expert on that topic – and the easier it will be for Google to rank your articles on the top of its search results.
As more of your content ranks highly with Google, more people will see your blog. This makes it easier to monetize your blog with paid advertisements or as an influencer.
To get started, write a few blog posts, and publish on a blogging platform. There are many free and paid blogging platforms. So, take your time to research your options.
But, if you're serious about making money with your blog, invest in a personal logo and custom blog theme design. This will make your blog look more credible and increase your chances of being remembered – a must if you want to develop a regular readership.
8. Join an affiliate marketing program
Affiliate marketing programs (also called "associate marketing programs") pay other businesses for sending traffic or sales to their website.
For example, crowdspring has an affiliate program.
Affiliate programs can serve as supplemental income for existing businesses. Or, you can build a network of affiliate marketing programs that provide a more robust stream of income.
Most affiliate programs are free to join. But, you will want to invest in a good custom logo and a professional website to build trust with your potential audience.
To build a steady income from this model, you'll want to use your website to promote the businesses whose affiliate programs you belong to. It will also be helpful to promote these businesses via email to a mailing list.
This business really can grow if you have a strong social media following who values your opinion on products and services. To that end, you may want to join affiliate programs that align with your existing personal brand.
9. Become a make-up artist
If you have mad make-up skills and don't mind getting up-close and personal with strangers, running a make-up artist business may be your calling.
Make-up artists do makeup for photoshoots, films, plays, and special occasions like weddings, proms, and quinceañeras.
You'll need a travel kit containing all of your make-up, application tools, and hygiene supplies to get started.
Most make-up artists work on location. (So, it'll be important to have your own transportation.) But, you may eventually open your own studio.
You'll also need a website detailing your services, pricing, and any certifications or licenses you may possess.
Some states require make-up artists (or "MUAs") to acquire special licensing. Your state may require an esthetician's license or a cosmetology license. So, be sure to check out the laws where you plan to operate.
And, remember that becoming a make-up artist isn't just about doing make-up. To be successful, you'll need to be personable. Make-up artists rely on word-of-mouth client referrals and industry networking to acquire new clients. Luckily, kindness and respect are absolutely free.
10. Launch a house-sitting business
Whether people travel for work or play, everyone wants to feel secure that their home is safe while they're away.
House-sitters watch over travelers' homes while they're gone. They may temporarily live in the home while their clients are away or regularly visit to ensure that their house is safe from external and internal threats.
House-sitting doesn't generally require any materials or supplies. So, there are nearly no start-up costs.
But, your personal branding will be essential in building trust with prospective clients. After all, you are asking them to entrust you with their home and most cherished belongings. So, a professional logo and business cards will be crucial.
Start by offering to house-sit for family, friends, and friends of friends. This way, you can collect some positive client testimonials to bolster your reputation.
Word-of-mouth will be a powerful form of advertising for your business. People trust recommendations from people they know. So, offer to leave a small stack of business cards with your happy clients to pass on to their friends.
And, as always, a website outlining your pricing, services, and credentials will do wonders to build credibility and sell your services.
If you want to grow your skills, stand out from the competition, and increase your rates, consider learning some basic home maintenance so you're better equipped to handle emergencies should they arise. But don't wait on that to get started. Learn while you grow your business.
11. Start your own t-shirt company
Starting a t-shirt company is a tried and true way to express your creativity and start a business with a very low barrier to entry.
To get started, you'll need a few t-shirt designs (Don't have any designs? Crowdspring can help with custom t-shirt design). You'll also need an e-commerce website, a brand-appropriate logo, t-shirt inventory, or a print-on-demand vendor.
If you really want to woo potential customers, work with a fast fulfillment service like Deliverr to ensure that your t-shirts are delivered in just 2 days.
12. Become a life/career/health coach
Are you passionate about helping people achieve their full potential?
If so, consider starting a business as a life coach, career coach, or health coach.
Your expertise has great value. And, as a personal coach, there are few up-front expenses to hold you back.
As in any field where personal credibility and expertise are selling points, you'll want to make a professional impression – demonstrating your ability whenever possible instead of talking about it.
Your website will be essential in showing potential clients who you are, the skills you possess, what your niche is, and the benefits you can bring to their life, career, or health.
This is another business that relies strongly on word-of-mouth referrals, so plan to invest in a memorable logo and business cards to help clients remember you and spread the word.
And, while you don't need a certification to get started (the coaching industry is currently unregulated), consider acquiring a reputable certification once you start bringing in revenue. Certification will increase your skills and enable you to charge higher fees.
13. Open a resumé writing service
Finding a new job can be tough.
People often struggle to articulate their skills. Or they don't know how to catch hiring managers' attention.
And, when it comes to job hunting, that can cost applicants the job.
If you understand the hiring process and can write concisely and impactfully, your new resumé writing business can save the day for struggling job-hunters.
Like every other business on this list, you'll need a website to outline your skills, services, and pricing. You'll need a laptop and internet access for managing your website, communicating with clients, writing resumés, and marketing your new business.
Other than that, this small business path is largely expense-free.
But be prepared to stay educated about the most recent resumé-writing best practices, so you can continue to bring your clients value as hiring practices evolve.
14. Launch a travel planning business
There have never been more options for planning a trip.
And, that's the problem.
The average person can easily suffer decision fatigue by choosing between Expedia, Travelocity, Priceline, Orbitz, or Kayak. But, once they start digging into comparing prices, travel dates, connections vs. direct flights, baggage fees, hotels vs. Airbnb…
Trip planning is overwhelming and complex.
If you're super organized and know your way around the travel industry, consider starting a travel planning company.
To get started, you'll need a way for clients to contact you – a professionally designed website with your logo, phone number, and email address is ideal. Be sure to include the services you provide, pricing info, and some information about you.
Clients who seek a travel planner instead of braving travel planning websites on their own value human connection. So, help them find that connection through your online bio.
And, meet in person when you can. There's no need to pay for an office. You can meet with clients in local coffee shops. Offering Zoom meetings online as well will expand the range of clients you can serve.
15. Start a home-staging business
Do you have an eye for interior design?
Do you know what buyers are looking for in a home?
If you can answer "yes" to both of those questions, then you may be qualified to start a home staging business.
Home stagers help sellers and real estate agents decorate a home to show it off to its best advantage. Good home stagers help buyers see the home's potential. This leads to more (and often higher) offers for the home.
To start a home staging business, you should set up your website and acquire business cards to share with potential clients and local real estate agents.
On your website, be sure to include high-quality photos of spaces you have staged. If you don't have any clients yet, stage your own home and ask friends if you can stage and photograph theirs.
Great photography will be pivotal to proving your skill. Clients want to see that you can make their space look appealing in photos, too. So, invest in some basic lighting equipment and a digital camera (if your phone's camera isn't of great quality).
Interested in other types of businesses or how-to guides? Here are our comprehensive guides:


How to Start a Business: The Complete Step-by-Step Guide to Starting a Business in 2021
How to Write a Business Plan (2021)
Branding: The Definitive Guide for 2021
The Definitive Guide to Successfully Rebranding in 2021
How To Create a Unique and Memorable Brand Identity in 2021: The Definitive Guide
How to Start a Consulting Business in 2021: The Complete Step-by-Step Guide
How to Start a Real Estate Business in 2021: Complete Step-by-Step Guide
How to Start a Trucking Business in 2021: The Complete Guide
How to Start a Successful Online T-Shirt Business in 2021: The Definitive Guide
How to Start an eCommerce Business: A Step-by-Step Guide To Take Your Business Online (2021)
Nonprofit Branding: Complete Guide to Building a Strong Nonprofit Brand in 2021
How to Start a Cleaning Business in 2021: The Complete Guide
6 Businesses You Can Start For Less Than $1,000
Marketing Psychology: What You Must Know To Supercharge Your Marketing
What is a DBA and Hot to File One For Your Business
How to Start a Clothing Line or Clothing Brand From Scratch in 2021: The Definitive Guide
How to Start a Brewery Business in 2021: The Complete 9 Step Guide
How to Start a Medical Marijuana Dispensary Business in 2021
How to Start an Etsy Shop: Your Comprehensive, No-Stress Guide to Starting an Etsy Shop in 2021
How to Start a Photography Business in 2021: The Complete Step-by-Step Guide
How to Start a Business in Texas: The Complete Step-by-Step Guide (2021)
The Definitive Guide to Creating a Compelling Visual Brand for Your Restaurant in 2021
Conversion Rate Optimization (CRO) Guide: How to Make Your Website Work Smarter (2021)
Facebook Messenger Chatbot Marketing: The Definitive Guide (2021)
Branding for Food Trucks: The Definitive Guide (2021)
We regularly update this guide to keep it current. We most recently updated this guide on June 15, 2021.