One of the joys of working in a museum is the various stories you discover when you study the object. The other is the joy of meeting people who can illuminate and elaborate these stories and objects.
Recently, when developing monitors for us journey Gallery, I am very fortunate to be able to work with a wonderful collection and a very involved and close person. The story tells the experience of James Taylor, the 9th farrier who was stationed in the Middle East during the First World War. The material collection includes Taylor's "home" tunic, casual hat, tool bag and payroll. This person is Taylor's granddaughter Frank Kirby.
The National Museum received Taylor's uniform during development Full of energy Exhibition in 2014. At that time it was acquired as a good example of the light horse uniform of the First World War. In fact, Taylor is a horseshoe. Working with and caring for horses is an added bonus. Little is known about Taylor himself, but when Fran contacts the museum, everything changes.
Until her daughter saw it on the museum's website, Fran didn't know that her grandfather's uniform was sold, let alone bought by the museum. From the first contact, Fran shared the stories of her family and her feelings about these items. Her willingness to cooperate with the museum has led to a larger collection of items on display to tell Taylor's story, including his service medals, photo portraits and personal letters. One of the most wonderful objects is the clothes brush that Taylor made in the Middle East and gave to his sister Eva. Her initials ET consist of white horse hair on a dark horse hair background.
The connection between people, places and objects is at the core of the history told by our museum. When these connections are established between the past and the present, they will resonate in a particularly clear way.
Fran kindly shared her feelings about discovering the uniform of her grandfather, and reflected on the cooperation with the museum:
As far as I know, my grandfather James Samuel Taylor was a simple man. A taciturn person, deaf and skilled in his hands, although he did not show any enthusiasm, but I always dealt with me when I was a child. I spent a few hours as his shadow, watching. I have many relics of Taylor's history and his life—photographs, his war medals, handicrafts, and letters he wrote to Margaret Dicker (Margaret Dicker), which he wrote in 1914-1919 My wife and my grandmother in the war, his smithy tools.
I lived with my grandparents for more than a year when I was a child, and then visited during the Christmas holidays a few years later. He passed away when I was 10 years old. I remember that he went to the hospital to visit him before his death. He was combing his hair and heard him say that I should never be a nurse. As an only child, I am accustomed to being silent and willing to follow him around. I rarely talk because he takes care of his garden, feeds chickens, peels almonds, takes care of fruit trees, and repairs things in the shed. I remember a hot summer in Adelaide, he was sitting at his feet listening to crickets on the radio. He has always liked horses as much as I did. From 1963 (sadly, after his death) to 1968, I owned my own horse and was a member of the Barwon Valley Pony Club and participated in Geelong and Lismore Shows.
I never thought about what happened to his uniform. My daughter Sara was surprised to find that she was looking for information about the Anzac for her child, only to search for his name on the Internet and found that it was collected by the National Museum. He also participated in the exhibition "Spirit: A Horse Story in Australia". I was traveling on a camping trailer in Western Australia, but immediately emailed the name on the website, alas, no longer working for the museum, and then another… Reply from Martha on Anzac Day 2015 Sil!
A few months later, I met the NMA team at the Mitchell Repository and gave them all my things—letters, some describing the "disposal" of Valema in 1919, some souvenirs, his medals, photos, Including him and his Farrier Sergeant brass stripes, an inscribed shell box, his discharge certificate, and a clothes brush made from Sinai wood and the black and white manes of the horses he cared for, and his Sister Eva's ET profile, family history photo. Then they showed me his uniform-breeches, boots, spurs, tunic, belt, backpack, payroll (the painful sad photo from Gaza is annotated as "empty saddle"), and his hat And light horse emu feathers. Whenever I drive to my son's home in Blue Mountains or visit his family in Melbourne, I pass the Light Horse Interchange on the M7 motorway, which is always important.
War was never part of all the stories my grandparents told me, although some later came from my aunt Hazel, an early enlisted WRAAF who served in Woomera and took part in a Lancaster ride across the country Various propaganda activities flying everywhere-she thinks G is for George, but not. My father was born in 1924. At that time, he was too young to serve. As a government lithographic printer, he worked in a conservative career as a cartographer throughout the war. My mother was a nurse, and her first fiancé was a Lancaster pilot who died in 1942.
Seeing my grandfather's uniform, payroll, tool kit and other equipment, the property of people I know and love, I am very moved. It is very sad to think that they are also important to the historical record. They are there, placed so respectfully, surrounded by white gloves, part of the national collection, which is unimaginable and very emotional. This is a tribute to another ordinary, typical unhero, ordinary person. But my grandfather, my grandfather.
He and Margaret have three children, Hazel (27/12/21) and James Russell (31/7/24-27/12/2000) and Claire (31/7/24-3/8/24) , And two grandchildren – Russell's daughter Frances Row Taylor (9/10/1951) and Hazel's son Andrew John Glenn Cross (22/9/1962). There are six grandchildren – Patrick James Peet Kirby (12/11/74), Sarah Elizabeth Kirby (30/12/75), Bridget Helen Kirby (14/2/80), Edward Michael Taylor Kirby (9/11/81) (My child with Michael Paul Kirby), and Susan Elizabeth Glenn Cross (14/1/90) and Stephanie Jane Glenn Cross (24/2/90), Andrew And the daughter of Nee Matthews Glenn Cross. In addition, there are six great-grandchildren, Isabella Ruth Kirby Van Deursen, William James Kirby Van Deursen, Jonathon Lucas Kirby Van Deursen (child of Sarah nee Kirby and Richard Van Deursen); Tessa Lok Ga Kirby (of Patrick Kirby and Karen Sau Kuen Wong) Daughter), Loki James Taylor Kirby and Ziggy Scarlet Mae Kirby (children of Edward Kirby and Bree Hinchey-Holley).
I am very proud that NMA has valued my grandfather as an ordinary person in these exhibitions and permanent collections. I am assured that something so precious to me and my family is safe. thank you.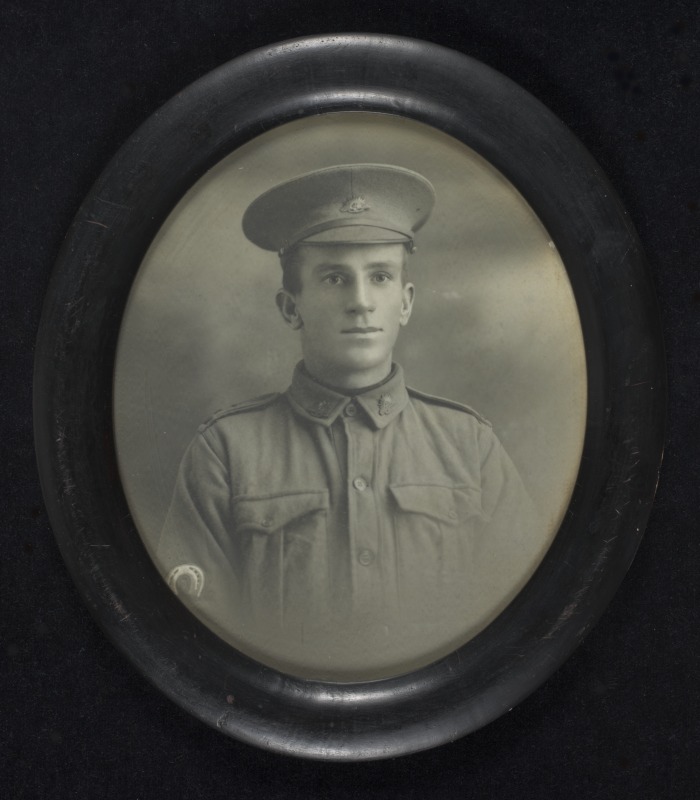 Want more information:
James Taylor uniform series highlights
This Full of energy exhibition
James Taylor's stories and objects are on display Journey Gallery
---
Featured image: Around 1923, James Taylor wore his horseshoe apron and lifted his daughter Hazel in the air. Courtesy of Fran Kirby.