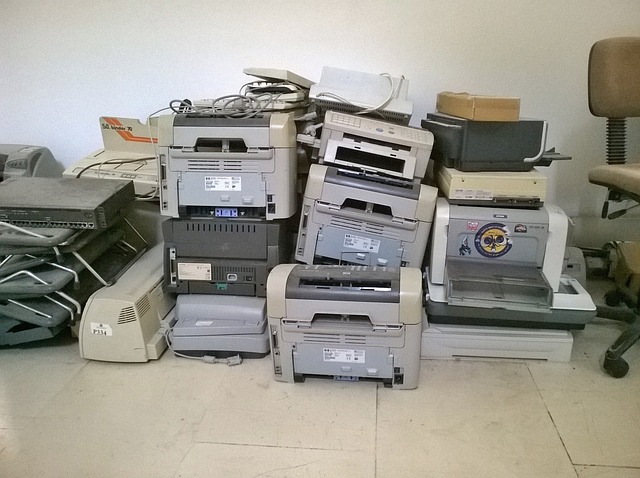 Are you passionate about all things green?
Starting a recycling business is your chance to combine your passion with your business.With the United States 32.1% recovery rate, This sector has huge potential for improvement. It offers entrepreneurs plenty of opportunities to get into recycling to help build a greener world.
Here's everything you need to know to start a recycling business.
What do you want to recycle?
The first step is to decide what you want to recycle. Some areas are more saturated than others. You will also need to purchase special equipment to recycle various materials.
There are many options for what you can recycle. E.g, 80 billion pounds of food 2020 is thrown away, so food recycling is big business.
Smithsonian Magazine also revealed that 85% of plastics in the U.S. end up in landfills rather than being recycled, so plastic recycling may be an option for you.
You can also recycle paper, tires, chemicals, glass, and more. Focusing on one area is the best way to focus your business efforts and build a more profitable enterprise.
How will you collect recycled goods?
The collection method determines how your business will run. There are a few different ways to collect recycled material, but most entrepreneurs focus on three options, such as:
Facility drop off – This approach involves setting up a facility where people can carry recycled materials. You will sort collections at the facility and separate them for delivery to specific recycling facilities.
curbside pickup – Curbside pickup allows you to form a team who will travel to people's homes and businesses to collect their recycled goods.
Drop off center – Another option is to create a network of drop-off centers in your community or area. Your team will visit these centers regularly to collect any items left there and send them back to the central sorting facility.
think about your equipment
Much of the initial investment in starting a recycling business will be in equipment. Your company's success depends on the quality of your equipment.
You will need several standard types of equipment, including pallet fork, shredders, forklifts, scales and containers. If you're recycling certain types of niche substances, such as industrial chemicals, you'll also need to invest in specialized equipment to ensure you're always complying with industry-specific regulations.
Choosing the best machine will make you more efficient and get longer life from your equipment.
research industry
Running any type of business means knowing your industry and your competitors. The recycling industry is no exception. You have to evaluate the market, crunch the numbers, and decide if you have a viable business plan on hand.
fulfill market survey Find out about other recycling businesses in your area, what they recycle, and how many markets they have. For example, if your competitors both recycle paper and plastic, it doesn't make sense to focus on recycling the same materials.
Some cities may even have public recycling services, which means you'll need to get a little creative if you're going to compete with city halls.
Some local governments may also have incentives for new recycling businesses. For example, grants and loans to pay for employees, facilities, equipment, storage, etc. may be available to help you run your business.
Computing costs
The costs involved will depend on what recycling business you are running. The type of material and recycling system you choose to recycle will determine your spending and profit margins.
For example, if you operate a pickup model, your costs will be much lower, but investing more in pickup services will allow you to expand your base faster.
The general costs involved in starting a recycling business include:
processing facility
Drop off unit
employee
equipment
utility
transportation
Company recycling bin
Consider initial costs and ongoing expenses to determine if you have a viable business. If applying for financing, you need to have your numbers on hand when you apply.
Find a facility
Whether your customers come to you with their recycled merchandise or you go to them, you need a facility to perform recycling. You need a location large enough to store all your equipment and an office to run your business.
Recycling is a highly defined process and not every facility has the space or layout to accommodate your process. Additionally, high recycling facility costs mean you may need to expand your search beyond your town or city.
There's a reason many recycling companies will operate out of town. Prices tend to be more reasonable if the facility is rented or purchased outside the city limits.
However, choosing an out-of-town facility means taking into account additional transportation costs and the complexities of a longer supply chain.
Register your business
Once everything is in place, it's time to register your business. Likewise, choosing the right business model will prepare you for the future.
Whether you decide to choose a Limited Liability Company (LLC), S-Corporation or C-Corporation, there are pros and cons to each. Therefore, it is highly recommended that you consult a lawyer who can advise you on which company setup is best for you.
in conclusion
Starting your fledgling business is an exciting time, and opportunities in the recycling industry are ripe. Recycling businesses are no different, however, as they require a lot of time, effort and capital to get off the ground.
Get along with experienced professionals who can help support and grow your business every step of the way.
What type of recycling business do you want to start?