Now a guide with the great help of my dear husband Zach. 😉 For those on your list…if you found this helpful, please share it with your friends!be sure to check Men's Gift Guide We made it a few years ago and it's full of ideas: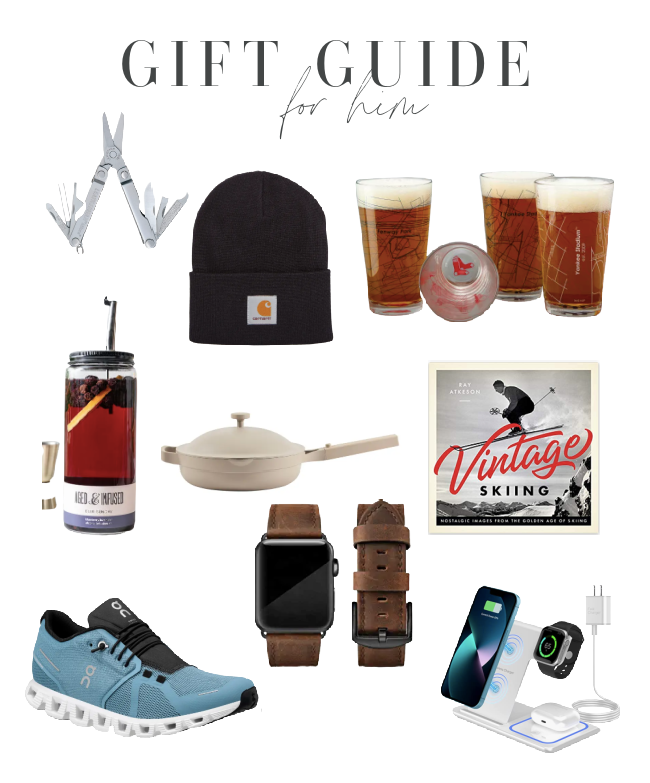 Leatherman // EVERYONE MUST HAVE, Zack SAYS!
Wool cap // There's something special about the man in the beanie…
MLB Park Map Pint Glasses // These are very unique and perfect for baseball (and beer!) lovers!
Infuse and Pour Alcohol Kit // How cool are these! Our Realtor recently gave us one of these as a gift and it was really nice and so much fun!
always pan // For the chef!
vintage ski book // Such a cool coffee table book!
sports shoes // I put these in my Gift Guide for Her,Great!
apple watch strap // Love the leather look – so classic!
charging station // A must-have for anyone who owns everything.
his gift guide
xo
Read more about what Katie did