What is a real estate business?
A real estate business deals with the buying, selling, management, operation, or investment of land and buildings. Real estate can also include natural resources below or above the land, such as crops, minerals, or water.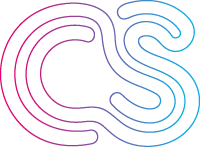 If you want to take the plunge and start your own successful real estate business instead of just treating real estate as a career while working for someone else, there is a lot to consider.
Here's everything you need to know to plan, start, and grow a successful real estate business – we include all the essential insights and steps to help you get started.
How to Start a Real Estate Business in 13 Steps – The Definitive Guide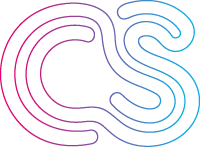 Is a real estate business profitable?
The real estate market is enormous. For example, here are the relevant statistics you should know for the residential real estate market:
5.34 million existing and 667,000 new homes were sold in 2018, according to the National Association of Realtors.
The Association of Real Estate License Law Officials (ARELLO) estimates about 2 million active real estate licensees in the United States. Nearly 1,400,000 of them are active members of The National Association of Realtors (NAR).
According to NAR, the typical realtor is a 54-year-old white female who attended college and is a homeowner.
According to NAR, Realtors' median gross income was $41,800 in 2018 (an increase of several thousand compared to 2017).
Over 86,000 real estate brokerage firms operating in the U.S. (based on the most recent census numbers from the 2012 and 2007 economic censuses).
According to the National Association of Realtors, annual sales have been increasing for more than a decade. And while 2020 and a global pandemic put a lot of pressure on the real estate market, the end of 2020 saw a strong rebound in real estate sales around the country (2020 data will be available towards the end of January 2021, and we'll update the numbers at that time).
But don't be intimidated by the competition. A real estate career, over the long term, can be a lucrative small business.
People interested in how to start a successful real estate business often ask:
How do you start a real estate company?
Is a real estate business profitable?
How much does it cost to open a real estate business?
How much do real estate business owners make?
How successful is a real estate business?
How do realtors get clients?
Do I need a license to work in real estate as a realtor and as a broker?
How do I name my real estate business?
What does a realty company do?
So, if you have real estate business ideas, let's take a look at each of the steps you should take to start a real estate business:
Step 1
Develop and refine your idea
Real estate is an enormously competitive field. The chances are that your area already has at least one or two successful and popular real estate brokers and real estate companies actively engaged in the marketplace.
If you want to have the best chance at success when starting a real estate business, you need to consider your strengths, weaknesses, and any areas you are particularly interested in or experienced with.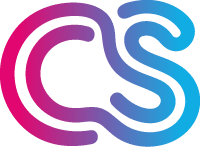 To develop and refine your business idea, you should be deeply familiar with the area you'd like to set up your real estate business.
Knowing the towns and surrounding areas where you'll be helping people buy real estate is a critical part of running a real estate business. Still, it can also influence how you'll decide to present yourself in the marketplace.
To pick your physical business location, take a look at the other realtors and real estate companies in the area to determine what your competition is doing in the marketplace, and take stock of how these existing businesses are approaching things.
How do your natural strengths differentiate you from the other real estate businesses in the area?
Consider the following questions when starting your real estate business and refining your business idea. Getting outside opinions on some of these can be helpful – don't be afraid to ask someone you trust what they think about your answers to the following:
What skills set me apart?
What is the purpose of my business?
Who am I providing a service or product to?
What is the maximum figure I can safely spend on this real estate business?
Do I need outside capital? How much?
What kind of work/life balance am I looking to achieve?
What are my expectations for starting a real estate business?
Find a niche for your real estate business
When starting a real estate business, consider what specific niche is right for your real estate company to give yourself a leg up on the competition.
You may have many business ideas, but it's important to narrow your ideas.
Do you want to sell to a particular group or segment of the population? Or perhaps you want to concentrate within a specific area of the city or specialize in buying and selling condos?
Maybe you want to be the area expert in short sales, only focus on rental property management, or perhaps you are the go-to resource for landlord/tenant laws for your state.
You'll have a better chance at success if you get started with a specific target audience.
Ensure you set up your real estate business to meet a specific niche's needs to avoid overspending and underwhelming all of your potential customers.
GROW YOUR REVENUE FASTER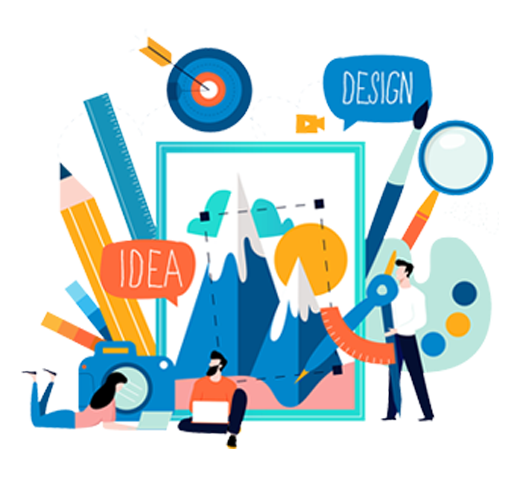 Fast-track your business growth with these essential business templates, checklists, speadsheets, and guides.

We just emailed the resources to you.
This is true for any small business, not just the real estate business. Our definitive guide on how to start a business suggests that aspiring entrepreneurs choose a niche for the best chance at success.
Competition is hard enough – make it easier to stand out with a specialty when you start a real estate company.
Here are some real estate business niches to consider when starting a real estate business:
Residential real estate
Resort and vacation homes
Income properties (homes purchased by a real estate investor to generate income through rental or leasing)
Condos
Commercially zoned real estate properties
Property management
Rental Property
You also should decide if you want to be a listing agent (help people sell homes) or exclusively represent real estate buyers.
Step 2
Write a business plan
Although a business plan isn't mandatory, it can help you to crystallize your ideas.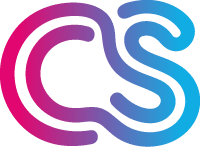 A business plan is a document that outlines the financial and operational goals of your business. The business plan takes your business ideas, defines your company's objectives, and provides specific information that shows how your company will reach those goals.
Your business plan doesn't need to be 100 pages long. In fact, 100-page business plans are not common in the real estate business. Keep your business plan short and concise, and focus on the essential details. In fact, there are several great one-page business plan templates you can use.
Studies show that entrepreneurs who take the time to write a business plan are 2.5 times more likely to follow through and get their business off the ground. The work that goes into creating a business plan also helps new entrepreneurs build skills that will be invaluable later.
A traditional business plan has the following sections:
An executive summary. This section summaries the entire business plan, so it is generally written last. Anyone reading your business plan will read this first, so it's an important element.
An industry overview. This section of the business plan gives a brief overview of your business's industry sector. It includes key players, industry trends, and estimates of industry sales.
Market research and analysis. This looks at the target market for your product or service. It has a breakdown of your market segments, their geographic location, and what their needs are. This section shows anyone reading that you have a thorough understanding of the people you plan to sell to or serve.
Competitive analysis. Who are your direct and indirect competitors? How do they currently meet your target market needs, and how will you differentiate your product or services?
Sales and marketing plan. What is your unique selling proposition? What is your value proposition? How are you going to promote your business and persuade your target audience to buy? What are your marketing strategies? This section goes into detail on questions like these.
Management plan. This section outlines your legal and management structure. It shows who your leadership team is and what your staffing needs will be. If you plan to seek funding, you should describe your advisory board here, as well.
Operating plan. Your business location, facilities, equipment, and what kind of employees you'll need are in this section. Any suppliers, manufacturing processes, and any other operating details also appear here.
Financial plan. This section is for all things financial. There are three key financial documents of any business that go here: an income statement, a balance sheet, and a cash flow statement. And, you'll want to include your anticipated startup costs and any non-standard business models you plan to pursue. This is especially important if you're talking to a real estate investor about investing in your real estate business.
Appendices and Exhibits. Any information that helps support your business idea goes here, including target market studies, legal agreements, photos of your products, and more.
For actionable insights and free downloadable business plan templates, read this definitive guide to writing a business plan.
And find a mentor who can help review your business plan and answer other questions about starting a real estate business. Many seasoned realtors and brokers are looking for help with their real estate businesses or potential future partners.
Do market research
When starting a real estate business and before you dive into your business plan, you should understand the real estate market you're entering.
Business planning and market research help you to build a more successful real estate business.
Who are your direct competitors? Who are the top real estate sales agents working in your target niche? What makes them stand out from the rest of the competition?
When you get started, a lot of the work to come relies on information gleaned from market research. Even if you think that the information you know about the industry is common sense, don't skip this step. You will need the data from your market research to make informed decisions.
You'll need to undertake the two major market research types when starting a real estate business: primary and secondary.
Primary market research is an important first step. You'll need to find the answers to questions like:
What factors do your potential clients consider when purchasing real estate, like a residence, business real estate, or land?
What do they think is working, and what needs improvement in their current location?
What do they like and dislike about the location they are currently in?
What is their current mortgage/rent? Do they feel it's reasonable and has good value?
You answer these questions by talking to potential customers. Surveys, focus groups, one-on-one interviews, conversations on social media, and questionnaires are the tools of choice for primary market research.
Business ideas can be fun, but most won't survive the scrutiny of careful market research.
And don't forget to talk to potential competitors too. You might get lucky and find a mentor who might be getting ready to retire.
Secondary market research is information pulled from existing sources.
You can identify competitors and define your real estate business market segments or demographics using currently available data. Leverage social media to find competitors. Key attributes like age range, lifestyle, and behavioral patterns are data points used to divide your target customers into segments.
Once you have this information, you'll repeatedly refer back to it as you build and launch your business. Make sure you spent a decent amount of time collecting data, so the decisions you make are based on solid market research.
Plan for all of the necessary legal and logistical business considerations, and you'll create a strong foundation for the prosperous future of your successful real estate business.
Step 3
Hire an experienced business attorney
Here's what you need to know to hire a good lawyer for your real estate business.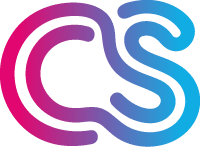 We've met and have sat across the table from many lawyers who are deal-killers. Overzealous and often inexperienced, they focus on the wrong issues and forget that their client needs the deal to move forward. When you talk with lawyers you're considering hiring, ask them about one or two complicated negotiations and how they overcame obstacles.
Don't make price your main criteria for hiring a lawyer.
Often, the least expensive lawyers are also less experienced – especially in the areas where you may need help. Paying a cheaper hourly rate might feel good initially, but in the end, you may end up paying far more than if you hired an experienced (more expensive) lawyer in the first place.
Ensure your business lawyer is familiar with the real estate business's peculiarities and has experience representing other agents or brokers.
Typically, the best time to start a relationship with a lawyer is before you start your real estate business. A good lawyer will help you find the right business structure for the business – and split ownership interests if you have co-founders – in ways that will protect everyone and give you flexibility going forward.
Step 4
Decide your legal business structure
There are many different types of legal structures for various business entities. For new business owners starting a real estate business, choosing the best one for your business can feel overwhelming.
Real estate also has special business requirements to consider.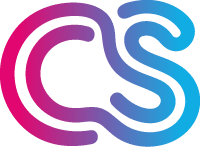 Most real estate agents operate as self-employed business owners affiliated with a licensed real estate brokerage firm. In this case, real estate licensees (agents) run their independent businesses but under a licensed managing broker's supervision.
Opening your brokerage has some similar considerations but with an expanded focus. In most states, opening your real estate brokerage firm also requires a special type of real estate license.
In both cases, you are starting a business.
Brokerage seeking entrepreneurs generally select one of four legal business structures: sole proprietorship, partnership, limited liability company (LLC), or a corporation. Here's a basic breakdown of each:
Sole proprietorship – this is the most basic business entity. A sole proprietorship means that one person is solely responsible for a business' profits and debts.
Partnership – a partnership is a shared responsibility between two or more people who hold personal liability for a business.
Limited Liability Company (LLC) – a structure that permits owners, partners, or shareholders to limit personal liability but still includes tax and flexibility benefits associated with a partnership.
Corporation – this is an entity legally considered separate from its owners. That means that corporations are permitted to own property, be held liable, pay taxes, and enter contracts.
Most real estate agents that work as independent contractors under the umbrella of a real estate brokerage firm operate as sole proprietors.
Additionally, single-owner real estate brokerage firms also sole proprietorships.
If you start in business on your own and opt not to incorporate or form an LLC, by default, you are a sole proprietor.
Sole proprietorship and partnerships are the most accessible business forms because they form naturally. You don't have to declare either one. Once you or you and one more people start selling goods or services, you're automatically a sole proprietor or partner.
Companies and corporations require more effort to set up, but there are distinct financial and business benefits to each.
Consider your future business goals. You want to choose a business structure that can accommodate your real estate business's growth and expansion.
For more information, the Small Business Administration is a great resource.
Once you decide on your legal business structure, be sure to register with the government (typically your state and sometimes, your municipality) and the IRS.
Your business structure determines the forms you need and where you have to register.
You can find a full list of the forms for each type of entity on the SBA website. You can also find state-specific tax obligations on the same site.
In some cases, you may need federal, state, or local licenses and permits to operate. The SBA's database lets you search for licensing requirements by state and business types. And remember to contact your municipality to see if there are any local licensing or registration requirements.
You may also need to get a tax ID, also known as an employer identification number (EIN), from the IRS.
If you're a sole owner and don't have employees, this is not required. But you might want to get an EIN anyway to keep your personal and business taxes separate and to be sure that you can quickly hire when the time comes to expand your business.
The IRS has a useful checklist to help you decide whether you will need an EIN to run your business. If you do need an EIN, you can register online for free.
And if the name under which you'll operate your real estate business differs from the business's legal name, you may need to register a DBA or "assumed name" in your state. To learn more, here are the DBA requirements for all U.S. states and territories.
Step 5
Set up business accounting and bookkeeping
To keep track of your finances when starting a real estate business, you'll need to set up a bookkeeping and accounting system. This is important to understand your business's cash flow and be important for tax-filing purposes.
Here's what you need to know about accounting and bookkeeping for your real estate business.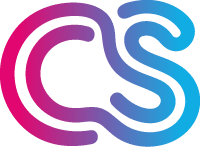 Business accounting is how your business records, organizes, interprets, and presents its financial information. Accountants analyze the financial condition of a business to help the business owner make better decisions.
Bookkeeping is the recording, organization, storage, and retrieval of financial information related to your business.
Accounting and bookkeeping do overlap. The main difference between the two is that bookkeeping is how you record and categorize financial information, whereas accounting puts the information to use through analysis, business strategy, and tax planning.
Start by hiring a bookkeeper
A great bookkeeper is not the same as an accountant. Many business owners hire a bookkeeper with some simple goals in mind: keep me organized, get my bills paid, and prepare for the work handed to the accountant.
Typically, bookkeepers are less expensive than CPAs (certified public accountants) and can be trusted to record and organize your day-to-day business and real estate transactions, keep your bank accounts balanced, produce simple reports, and assist with keeping your financial records in order.
Many real estate businesses will use an outside bookkeeper, paid hourly, in the office regularly to handle all entries, pay all the bills, and manage invoicing and receivables. Having help with this aspect of managing a small company can be indispensable, and the time it can free for a busy owner, invaluable.
Review your accounting processes annually and make adjustments
When starting a real estate business, do not under-estimate the importance of a periodic review of your bookkeeping, accounting, and tax strategies. You neglect to take a hard look at the systems you have in place and the people managing those systems at your own peril.
Are you doing your accounting most productively and cost-effectively? Does your CPA have the right level of real estate industry knowledge to advise? Does your tax-preparer have the skills and expertise to keep you (and your real estate investors) on the right side of the law? And finally (the big one), can you find ways to reduce your expenses while maintaining high-quality controls?
Take the time to reconsider your overall accounting strategy and find ways to strengthen and improve it.
Step 6
Assess your finances
When you start a real estate business, assessing your finances is crucial. These numbers include tracking your sales and commissions – but a smart real estate business owner will need to account for much more than sales and commissions alone.
Here's what you need to know about business finance and how to crunch the numbers for your new business.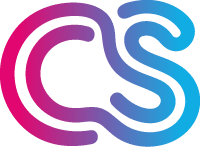 Business finance uses your company's financial information to help you manage your money and make your business operations profitable and sustainable. These will need to be in good order, especially if you have real estate investors in your business.
You have many business financing options.
That's important because you need to determine how you're going to fund your new business and how you'll grow it. If you don't understand the numbers, you'll have a tough time building a sustainable, profitable business.
Be extra careful to conserve your funds when starting a business. Don't overspend.
Some purchases will be necessary and will make sense for your business, but others, like expensive and unnecessary equipment, will threaten your small business's survivability.
The good news is that most real estate agents and real estate brokers can run their businesses without huge costs in the beginning until they build a book of clients and can spend a bit more on equipment and supplies.
Today, most marketing and sales materials are sent in digital form, saving quite a bit of money on color printing costs.
To keep track of your finances, you'll need to set up a bookkeeping and accounting system. We talked about this above. This is important to understand your business's cash flow and for tax-filing purposes. Your accounting and bookkeeping system will include income, expenses, capital expenditures, profit, loss, EBITDA, etc.
Step 7
Get a real estate license
Whether you are working in New York, California, Texas, Illinois, or another state, you're going to need to have the appropriate license for your real estate business.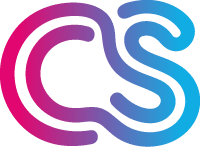 A real estate license
If you are entirely new to the business, you'll need to get your real estate license before you can start working as an official Realtor.
In most states, a real estate license allows you to sell residential real estate. You'll need separate certifications to sell business real estate (known as commercial real estate).
There are four basic steps you need to compete to get your real estate license and start working as a Realtor:
Take the real estate pre-licensing course for your state. You'll need to take your real estate pre-licensing course to take your state's real estate exam. This grants you a real estate license. You'll need to study the topics covered on the exam, including fair housing laws, property ownership types, fiduciary responsibilities, titles, deeds, contracts, and other necessary aspects of real estate law. Every real estate pre-licensing course will cover the laws and regulations for your state, in addition to the federal real estate laws in effect for all 50 states.
Pass the real estate licensing exam. The exam length varies from about 1.5 hours to 3.5 hours based on the state you're in. In most states, you must answer 70% to 75% of the questions correctly to pass. The state exam will cover the same topics that are covered in your pre-licensing courses. The majority of states have multiple-choice exams that test both national real estate principles and laws and state real estate principles and laws.
Submit your real estate license application. Submit your license application to your state's real estate board as soon as you pass your exam. If there are application fees, you will need to include those. Be prepared for the possibility that your state may require all real estate license applicants to submit their fingerprints for a criminal background check.
Find a real estate broker to work for. Now that you've successfully passed your real estate exam, submitted your application for a license to your state's real estate department, and paid any necessary fees, you will need to find a real estate broker to work for. Having your license associated with a licensed real estate brokerage is necessary to start working as a real estate agent. This is a critical decision that requires research and careful thought. Consider the benefits involved should you choose to work with a franchise brokerage or the benefits of working with a boutique brokerage instead.
A broker license
The basic steps for obtaining a real estate broker license are the same in most states:
You'll need a real estate license. You must complete the aforementioned education, pass your state's licensing exam, and have fully followed up with submitting your application and any necessary fees.
Experience. Realtors are typically required to have at least 2 to 4 years of experience working in the real estate industry before they are eligible to apply for a broker license. Additionally, some states require a real estate agent to complete a minimum number of real estate business transactions before becoming eligible for a real estate broker's license.
Education. Broker applicants in every state are mandated to complete pre-licensing education, which can vary from 45 hours to 90 hours before they are permitted to apply for a broker's license.
Broker's exam. You must pass the broker licensing exam. The broker's exam is lengthier and more comprehensive in every state than the exam for a real estate agent. It is essential to prepare well and study all the necessary materials, and there are courses available to help you master the information on this in-depth exam.
Application and Fees. Complete the broker license application and pay any applicable fees. The fees range from $150 to $200, depending on which state you live in.
Step 8
Purchase business insurance
You would be surprised how many new business owners forget to protect themselves and their businesses by purchasing insurance before starting their business.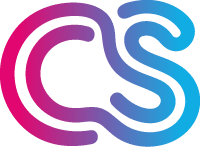 It doesn't help if you buy insurance after you start your real estate business and incur claims.
Business insurance can cover property damage, theft, intellectual property lawsuits, and other incidents. Those can be very costly to small businesses, and you need to protect yourself and your new business. This is especially true in real estate, where transactions include advice, guidance, and large amounts of money.
As a real estate services provider, you'll want liability insurance to protect you against possible claims. Your clients depend on your expertise and management, and there is always the possibility of an unhappy client suing you if something goes wrong.
If your real estate business employs people, you'll need to have workers' compensation and unemployment insurance. Coverage varies by location, and many general liability (GL) policies will cover workers' compensation.
Here's a good read on the different insurance types you should consider as a real estate business owner.
Step 9
Crunch the numbers
When you start a new business, even if it's a home-based real estate business, understanding the numbers involved is crucial.
These numbers include tracking your sales and profits – but a smart business will need to account for much more than sales alone.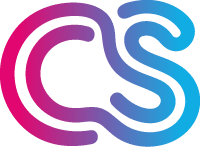 Real estate sales tend to ebb and flow with the economy. That means you need to prepare for the ups and downs of inconsistent revenue. You need to know how much income you need to cover the times when things are leaner.
Plan for the cost of health and life insurance, and be sure you included potentially unpaid vacation time in your budget. Everyone needs a break at some point, and your budget needs to account for that.
When launching a brokerage of your own, or even if you're starting as a newly licensed realtor, your business costs may include:
your personal branding (logo, business cards, and real estate website)
any license or permit fees
fees for tools you use to market on social media and to build your web presence and social media presence
deposits and rent for a physical work location if you plan to lease your own workspace
basic infrastructural costs like phone and internet service, invoicing software, etc.…
marketing and advertising costs, including the cost of marketing materials
equipment costs or leases
salaries or wages for any employees
Once you know how much it will cost to get you started, compare that with the funds you have. Then plan how you'll make up any difference.
No matter how small your business is, you'll still incur costs, so pay careful attention to your budget.
Run calculations to determine how much it will cost to create your business. These numbers allow you to plan and think about your fees and what you should charge.
Step 10
Create a strong brand identity
Real estate agents and brokers often market their services on the strength of their brand and personality.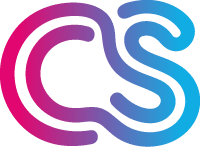 Crafting a memorable brand identity is a crucial element for any real estate professional.
As we've previously discussed,
…your brand is your company's public identity. Ideally, your brand should embody the best (and most essential) attributes of your company.
A brand represents how people know you and your business. It affects how customers perceive your reputation or the reputation of your company.
In today's competitive real estate market, a strong brand is more important than it has ever been.
WHICH LOGO IS BEST?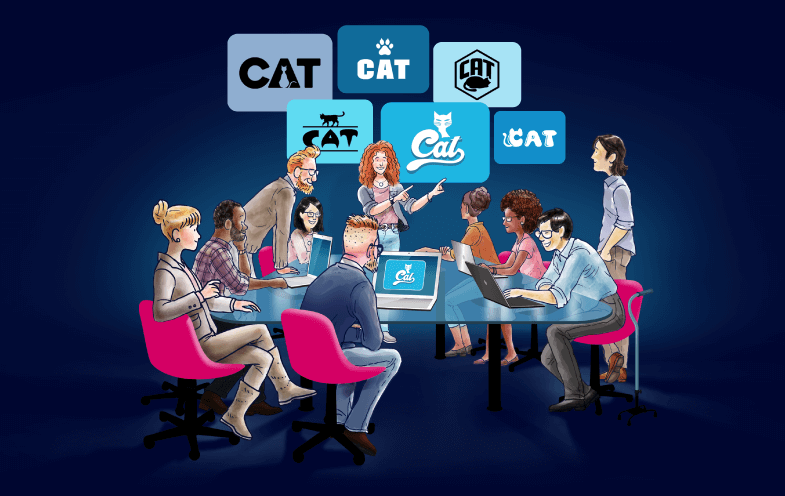 Ask yourself these important questions:
What identity/personality do I want my real estate brand to project?
Who will want my products or services?
What can clients get from my services that they can't get anywhere else?
What can clients get from working with me that they can't get anywhere else?
What are my brand values?
What is the most important part of my customers' experience?
Your answers to these questions (and others like them) will build the core of your brand. All of your future branding and rebranding decisions should expand on these ideas. Your business name, company logo, and real estate website design should all grow from the concepts you laid out here.
Far too many real estate companies have identical logos. Be sure your real estate logo is unique.
And don't forget about real estate signage. Leave boring signs to others and instead get real estate signs that sell.
It's a good idea to review your answers to the questions you answered periodically to ensure you can relay your brand value in person – and make sure the answers still apply.
Whenever you make personal appearances, be sure to carry business cards and brochures for people who want to learn more about your services.
And don't forget to showcase your brand identity on social media consistently.
Before you decide that you should delay building a strong brand identity for your real estate business because you might not have a huge budget, rethink that plan.
The truth is that you don't have to spend thousands of dollars on building a strong brand identity. Here are a few pricing guides that can help you identify the sweet spot for pricing:
The above guides cover free, cheap, affordable, and expensive options. You'll find a price point that will fit your budget, regardless of the size of your budget.
You can learn more about the nuts and bolts of establishing and maintaining consistent brand identity in Grow Your Small Business with Consistent Branding.
Step 11
Build an online presence
The web is an essential sales and marketing tool for all small businesses, and real estate agents and brokers are no exception.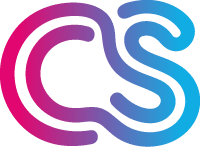 According to a study on homebuyers, 90% start their search online, and 40% contact a real estate agent after researching the web.
A web presence isn't optional – you must be on the Internet to compete in the real estate market and build a successful real estate business.
Customers choose real estate services based on the brand, the real estate professional behind the brand, and that person's reputation. Your business website is often the first contact point between you and potential clients. Make that first impression a good one with a well-designed site.
Ensure that your website design truly embodies your real estate brand. Visitors should understand who you are, the services you offer, and your qualifications and reputation.
Your real estate website design and marketing copy should project your personal or broker's brand voice and identity. Here are some suggestions:
If you work as a real estate agent, include a photo and bio. Homebuyers want to know the person behind the site.
Be authentic and avoid marketing "happy talk." Speak the same language as your customers.
Include high-quality examples of sales you've closed, and make sure to include social proof wherever possible.
Give site visitors an easy way to get in contact with you.
Aim to create a site that builds your brand, establishes your approach and style, and communicates your value proposition. As with other personality-driven fields (like real estate sales and other creative services), people are not just buying your services; they're buying a relationship with you.
Remember that after you talk to people, whether in-person or on social media, they'll head to your website to do more research.
When purchasing something as important as a home, trust is critical. Make sure everything about your brand conveys that you're a trustworthy authority.
Finally, a strong website design will lend credibility and legitimacy to your business. To learn more about great website design, check out Grow Your Small Business With These 7 Website Design Best Practices.
Step 12
Create a sales plan
Market research remains a valuable, necessary tool every business owner should use when starting a new business venture.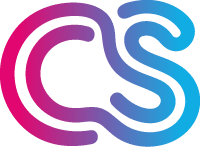 When you're ready to open your real estate business, having a well-researched plan will save you time, stress, and money in the long run. Your sales and marketing strategies will lay-out your game plan to build your personal real estate brand and help create word-of-mouth referrals for your real estate company.
When you create a sales plan, make sure you understand your choices and then consider which will work best for your business.
Start with the big one: how will you sell your real estate business services?
Real estate is often a personal, intimate service, so a hands-on approach is more effective and successful. Your website can help you generate leads, but your success is based just as much on the customers you say no to like the ones you say yes.
What does this mean? It means getting up from the computer and on the phone.
A quick call with a potential client can establish whether you're a good fit for their needs. It saves both you and your customer time and effort if it turns out there isn't a good match.
All of this pre-work leads to the second part of your sales plan: the in-person consultation. You want to meet with your clients so that you can work out in advance their needs, expectations, and any critical factors.
This phase's ultimate goal is for your client to commit to working with you to buy or sell real estate.
Of course, here's where the real work starts! No matter what service or product you offer, there's one important thing to remember: the post-sales experience.
A crucial part of your sales plan is what happens after you've completed the work. Post-sales customer care can be a place where you differentiate yourself from your competitors.
Many real estate agents and brokers find a lot of their clients through word-of-mouth from happy new homeowners. Create a great sales experience with your clients to increase the likelihood you'll get plenty of word-of-mouth referrals.
Word-of-mouth is a powerful marketing tool, especially for real estate agents. As we wrote:
In fact, customers referred to a product are more valuable. A Wharton School of Business study found that referred customers have a 16% higher lifetime value and are more loyal.
Think about your sales plan ahead of time so you can capitalize on every opportunity to close the sale and generate future ones, too.
Step 13
Join a team
The first step in choosing to join or starting your own brokerage is understanding the pros and cons of the two basic types of real estate brokerages: franchise brokerages and boutique brokerages.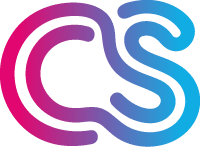 National Franchise Brokerages
The first type of brokerage in the real estate business is called a franchise brokerage.
Franchise brokerages work under the umbrella of large national companies. These companies grant brokers the right to use their company name, branding, and business plan. The franchise receives these benefits, and in exchange, the larger company receives a percentage of every real estate deal closed by that office.
Most franchisees are independently owned. However, each franchise brokerage is compelled to follow the corporate office's rules and regulations.
There are many advantages to working for a franchise brokerage. The larger companies provide vast resources for marketing and branding, easy name recognition, and a larger online traffic percentage.
There are drawbacks, as well.
The major drawback of working for a national franchise is, ironically, their advantage's flipside: their size.
In particular, new agents may find the impersonal nature of a large franchise to be off-putting. The consequent lack of mentoring and professional development can make it an added challenge to break into an extremely competitive market. You can still find a mentor at a national brokerage, but it's more difficult.
Boutique Brokerages
A small company usually owns boutique brokerages in the real estate business. A single broker manages them, and the agents working in that brokerage usually work closely together.
The small size of a boutique brokerage increases the value placed on each agent. Because the boutiques are small, every contribution to the brokerage's bottom line makes a marked difference. ]
There is an inherent advantage to making sure each agent is working at their best, which means that newer agents can benefit from more experienced agents' extra attention and direction.
Boutique brokerages are also more flexible with branding regulations. Agents have a creative license to build themselves a brand without as many constrictions, which can help new agents create a standout brand for themselves from the start.
The primary disadvantage of working with a boutique brokerage is that the available budget for marketing materials and other resources is likely to be significantly lower than that of a big chain. Brand recognition may be harder to achieve and will be limited as a rule to the areas the boutique serves. Agents may find it difficult to maintain their reputation in other areas should they decide to do so, given the lack of brand awareness in other locations.
Step 14
Grow your business
Real estate is a challenging industry to enter. Competition is fierce, and there's plenty of it.
Getting started can feel daunting, especially if you're fresh from earning your real estate sales agent or broker's license. Where to begin?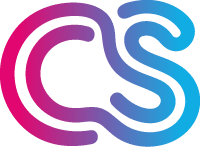 Networking
An essential marketing tool in any real estate professional's toolkit is networking. This should be a key part of your marketing plan. Making connections and establishing your credibility is crucial, but remember to choose quality connections over quantity.
Consider a targeted approach to find people at networking events that can help you realize your goals and build your sphere of influence based on those connections. You want to build a diverse network of individuals and businesses who can provide advice, assistance, sales leads, or help you "level up."
Set up a CRM
Successful real estate businesses run on relationships. How well you track these connections and manage your contacts can dramatically affect how successful your business is and how quickly you grow your business.
What you need is a customer relationship management system or CRM.
Use a robust CRM to organize all of your leads, contacts, and network connections. As we said in our look at the Top 9 CRM for Small Business:
A customer relationship management system is a way to track and analyze all of the interactions you have with your customers and potential clients.
By collecting customer information, you can simplify and scale engagement by capturing all of the communications your company has with its customers.
You never know where your next referral or customer may come from. CRM gives you the ability to shape the customer experience and optimize your interactions, so you're always ready for that next lead.
Contact your leads
Once you start tracking your leads in a CRM, it's time to reach out and engage with them. Studies show that the longer a lead sits unanswered, the lower the possibility that it can be converted into a sale: from 80% if you reach out immediately to 20-35% if you wait 30 minutes or more.
Before you contact a lead, however, do some research. Look at their prior real estate transactions. Have some questions ready, and be prepared to answer some, too. Have answers to some of the common questions written down, and above all, be positive and have an open mind.
The focus is on quality instead of quantity. Spend the time to create a rapport with potential clients and talk to them as if you were talking to a friend. You are there to help.
Ask for Referrals
Referrals are a significant source of leads for real estate businesses. Once you've established a successful relationship with a customer, don't feel shy asking for a referral.
Often if you do your job well, there's no added effort required to get a referral. People are generally happy to share with others a positive experience they had working with someone. A brief reminder at the end of doing business with a customer can help nudge someone who might otherwise forget.
Satisfied clients are just one source of referral business, however.
In addition to friends and family, business associates and people in your social and professional networks can help expand your pool of referrers.
When asking for a referral, don't beat around the bush. A straightforward request like, "I would appreciate your help in growing my business. Would you feel comfortable leaving me a review or referring anyone you know that needs my services to me?"
There are many resources available for putting such a request out there, especially on the internet. Consider using email campaigns featuring enticing perks or freebies for the first number of clients to refer your business (and remember to use an email address that matches your real estate business name and not just a personal email). You can also reach out to existing clientele through social media platforms, an easy and more personal way to engage with your connections.
Conclusion
There's a lot to think about when you're starting your own real estate business.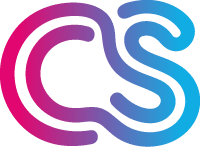 But with this guide, you have a proven step-by-step plan that shows you how to start your own real estate business.
Top Resources for Real Estate Agents and Brokers
Here are useful resources for real estate agents and brokers:
Inman News (leading independent real estate news service)
Realtor.org (official membership site for the National Association of Realtors (NAR)
Realty Times (leading news and advice site for real estate consumers and professionals)
Frequently Asked Questions on Home Inspections from the Society of Home Inspectors.
Tips for Selecting a Real Estate Professional – from the Federal Trade Commission.
Institute of Real Estate Management (international communication of real estate managers).
National Mortgage News (up to date information about the mortgage industry)
Interested in other types of businesses or how-to guides? Here are our comprehensive guides:


How to Start a Business: The Complete Step-by-Step Guide to Starting a Business in 2021
How to Write a Business Plan (2021)
Branding: The Definitive Guide for 2021
The Definitive Guide to Successfully Rebranding in 2021
How To Create a Unique and Memorable Brand Identity in 2021: The Definitive Guide
How to Start a Consulting Business in 2021: The Complete Step-by-Step Guide
How to Start a Real Estate Business in 2021: Complete Step-by-Step Guide
How to Start a Trucking Business in 2021: The Complete Guide
How to Start a Successful Online T-Shirt Business in 2021: The Definitive Guide
How to Start an eCommerce Business: A Step-by-Step Guide To Take Your Business Online (2021)
Nonprofit Branding: Complete Guide to Building a Strong Nonprofit Brand in 2021
How to Start a Cleaning Business in 2021: The Complete Guide
6 Businesses You Can Start For Less Than $1,000
Marketing Psychology: What You Must Know To Supercharge Your Marketing
What is a DBA and Hot to File One For Your Business
How to Start a Clothing Line or Clothing Brand From Scratch in 2021: The Definitive Guide
How to Start a Brewery Business in 2021: The Complete 9 Step Guide
How to Start a Medical Marijuana Dispensary Business in 2021
How to Start an Etsy Shop: Your Comprehensive, No-Stress Guide to Starting an Etsy Shop in 2021
How to Start a Photography Business in 2021: The Complete Step-by-Step Guide
How to Start a Business in Texas: The Complete Step-by-Step Guide (2021)
The Definitive Guide to Creating a Compelling Visual Brand for Your Restaurant in 2021
Conversion Rate Optimization (CRO) Guide: How to Make Your Website Work Smarter (2021)
Facebook Messenger Chatbot Marketing: The Definitive Guide (2021)
Branding for Food Trucks: The Definitive Guide (2021)
We regularly update this guide to keep it current. We most recently updated this guide on March 16, 2021.