T-shirts are timeless.
They're the ultimate fashion chameleon. T-shirts can dress up, dress down, and express the wearer's unique personality. They're always in demand.
And, starting a t-shirt business is easier than ever.
E-commerce business platforms and print-on-demand companies make it simple to get started selling unique, one-of-a-kind t-shirts. This is why so many beginner entrepreneurs start a t-shirt company. And, even experienced entrepreneurs love the t-shirt industry and often start t-shirt companies as side hustles.
So, whether you've always wanted to run your own t-shirt company featuring your unique designs, or you're just looking for an easy way to test the entrepreneurship waters, now is a perfect time to get started.
How to Start a Successful Online T-Shirt Business: The Definitive Guide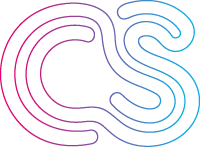 Let's get started.
Step 1
Develop your t-shirt brand
Step one of starting a successful t-shirt business? Develop your brand identity.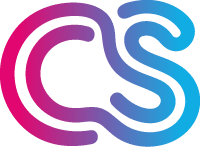 When you start your own t-shirt business, you cannot understate the importance of your brand identity – especially in the world of fashion.
T-shirts are very personal because our clothing choices are one way we define our identity – to both ourselves and the world.
As a result, the brands we choose to wear and the labels we display on our clothes become an extension of who we are and how we see ourselves.
In particular, the millennial generation has been shown to desire an authentic connection with their clothing brands. Fabrizio Moreira writes:
They want a brand "experience," they want authenticity. It follows, then, that having a message that resonates with these consumers, and staying authentic to that message, is one of the few ways to break into the cutthroat fashion industry as a small brand…
So, before you brainstorm your first t-shirt design and get ready to start your t-shirt company, ask yourself these important questions:
What identity do I want my t-shirt brand to project?
Who will want to wear my t-shirts? What is my target demographic?
How saturated is the target market for my t-shirts?
What can customers get from my t-shirt company that they can't get anywhere else?
What makes my t-shirts unique? Is it the material? The graphics? The message?
Is there a price point that represents a pricing sweet spot in my target market?
What is the most important part of my customer's experience?
Your answers to these questions (and others like them) will build the core of your t-shirt brand. All of your future branding decisions should expand on these ideas. Your business name, company logo, and website design should grow from the concepts you laid out here.
GROW YOUR REVENUE FASTER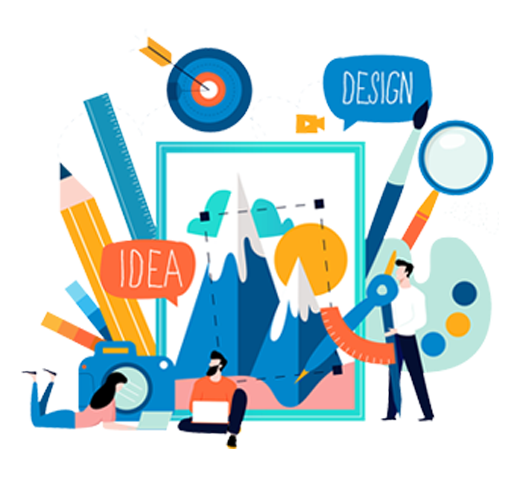 Fast-track your business growth with these essential business templates, checklists, speadsheets, and guides.

We just emailed the resources to you.
So, take the time to think – really think – about your t-shirt brand from the start. T-shirt businesses are popular entrepreneurial ventures because they're so easy to start. That makes the market crowded.
But, customers are people. And people respond to authentic brands to which they can relate.
So, develop a clear and authentic brand for your t-shirt company from Day One to increase your chances of success.
Choose your niche
Part of developing your t-shirt brand is figuring out who you are as an entrepreneur (and possibly designer) and your audience.
You can't sell to everyone.
It's impossible – and expensive – to try to please everyone and do everything. You're more likely to succeed if you design t-shirts with a specific audience in mind.
For instance, if you sell only sustainably sourced t-shirts made with eco-friendly inks, that should be reflected in your brand. That will make it easier for people who are passionate about environmentally responsible apparel to identify your business.
So, you've got to define your niche before committing to a brand name or logo. Then you can choose a business name and obtain a custom logo that reflects your niche.
Here are some t-shirt niche examples:
High-performance athletic tees
Sustainably sourced organic t-shirts
Extra-comfy t-shirts for sleep or lounging
Locally-grounded tees celebrating history or cultural touchpoints
Political or pop-culture references
Limited-edition t-shirt designs that cycle quickly
Exclusive members-only high quality t-shirts
These examples are only here to spark your imagination. Ground your niche in your authentic interests.
Whatever niche you choose, make sure you're passionate about it. That passion will come through in your t-shirt designs and your messaging. And your audience will appreciate and embrace the authenticity of your brand.
So, what kind of t-shirts will you sell? And, who are your unique customers?
Your visual brand
Every brand has visual components that help customers recognize and identify that brand.
The most obvious visual component of your brand identity is your company logo. But, many businesses also use specific brand colors, an illustration system, or other small signature graphic elements that help people remember them.
These types of branding elements are important for every business. But, they're particularly crucial for t-shirt businesses.
This is because your logo should appear somewhere on your t-shirts so that people can recognize that it's from your online t-shirt store. So, your logo needs to visually jive with the designs on your shirts.
As we mentioned above, your logo should be a visual extension of the kinds of shirts you'll be selling. If it looks out of place, your t-shirts will suffer, and your brand will look bad.
PRO TIP
If you decide to expand your visual brand identity with an illustration system or other signature graphic design elements, they can be incorporated into future t-shirt designs. So, it's a worthwhile investment that will pay you back over time in brand recognition and t-shirt revenues.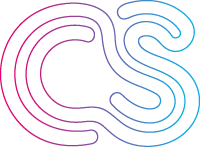 The importance of trademarking
Finally, be sure that you get a custom logo that can be trademarked.
If you use a free logo generator to create your logo, you'll get, at best, generic stock or clip art that cannot be legally trademarked.
This means that thousands of other businesses can create t-shirts with a logo that looks just like your logo to cash in on your brand's popularity. And, there's nothing that you can legally do about it.
So, whether you get your logo at crowdspring (prices start at $299), or pay a design agency big bucks to do it, make sure you get a custom logo that will serve your t-shirt business as it grows and that you can legally protect.
Step 2
Fill in the business blanks
Once you define your brand, you can begin to think about the vitally important details of actually starting and running a t-shirt company. From choosing a t-shirt business structure to pricing, licensing, and permits to business plan…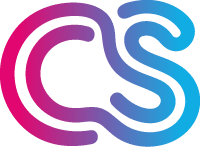 Starting a t-shirt company is pretty easy. But it's still a business. And starting any new business involves jumping through a few hoops.
Hoop One: What's your business structure?
The first hoop is to choose the business structure for your new t-shirt business. Sole proprietorship or LLC? Incorporate or register a partnership?
We discussed these options previously in 15 Tips for Turning Your Craft Hobby Into a Successful Business:
A sole proprietorship is the "most basic type of business to establish" according to the SBA (Small Business Administration). You are the sole owner of the business; and, as such, are solely responsible for the assets and liabilities accrued by the business. This may be just the ticket for your brand new, baby crafting business as it is also the easiest to set up.

If you're interested in a little more protection, an LLC (or Limited Liability Company) may be a better fit. The LLC business structure provides the limited liability features you would find in a corporation. The Small Business Administration has all of the details about these common small business structures and others.

To learn more about corporations, partnerships and other legal mistakes people commonly make when setting up a small business, take a look at our post and video: 10 Legal Mistakes That Can Destroy Your Small Business And How To Avoid Them.
If you want to launch your t-shirt company quickly, a Sole Proprietorship may be the right choice for you. But, give this some real thought. Your business structure can impact all sorts of things – like your personal liability for the company and how you'll pay taxes.
So, making the right (or wrong) choice can affect your business in many ways.
Hoop Two: Paperwork? What paperwork?
After you clear the legal business structure hoop, you'll need to file the necessary paperwork.
The U.S. Small Business Administration tells us that some form of license or permit is necessary for virtually every new business type. Their website has all of the info you need to find out what sort of license or permit you'll need to start a business in your state.
Remember that most states require you to register your new business if the trade name under which you operate your business differs from the legal business name.
For example, if your registered t-shirt company is an LLC and is named Three Sisters, LLC, you can't operate that business lawfully in most states if you're selling products under the trade name Three Tigers. That's because the registered name and your trade name are different.
Fortunately, this isn't a difficult problem to solve. You can simply register your actual trade name with your state (and/or local government) by filing a "doing business as" (DBA) certificate.
DBAs are also commonly called "assumed name," "fictitious business name," or "trade name."
Here's a terrific resource that explains what a DBA is, the DBA state requirements, and how to file a DBA for your business in all 50 states and U.S. territories.
Hoop Three: Do you have a plan for your business?
Paperwork all squared away? Then it's time to think about the specifics of your business.
Your business plan should include (at minimum) a statement about your t-shirt brand, a general description of your products (t-shirts, hoodies, anything else?), and a strategy for how you plan to sell them. The plan doesn't need to be lengthy. There are many outstanding one-page business plan templates that can help you get started quickly.
This is the time when you need to decide what kind of t-shirt company you're going to run in the first place.
Here are the two most common options:
Print-on-Demand
This business model enlists the aid of a third-party vendor to print and ship pre-existing garments (like t-shirts and hoodies) to your customers.
You provide custom designs. Your print-on-demand (POD) vendor then applies the designs and ships the finished t-shirts to your customers as orders come in. So, you don't have to store inventory, decorate shirts, or manage fulfillment (packaging/shipping).
Some print-on-demand companies, like Printful, even provide convenient mock-up generators (more about mock-ups below).
But, not all POD vendors are created equal. Here are some variables to consider when choosing a POD vendor:
Do they carry quality shirts that will satisfy your customers?
What printing techniques do they offer? Can they execute your designs well?
How long do they take to print and fulfill orders?
Do they offer a wide range of t-shirt styles that will appeal to your customers?
What profit margin do they offer?
Do they integrate with the e-commerce platform you plan to use?
What other services do they offer that may make your business easier to run?
This is one of the easiest t-shirt business models to set up. It works well for entrepreneurs who want to get started quickly and without a large financial investment. But, remember that some of your revenue goes to the third-party vendor that prints and fulfills your orders.
Pros for the print-on-demand business model
Typically, no (or low) set-up costs
High-quality prints (if you pick a good vendor)
Unlimited color options (but remember that price increases with the number of colors)
Ideal for small order quantities or one-off prints
Offers many different clothing options (t-shirts, hoodies, hats, jackets, leggings, socks, dresses, etc.)
Cons for the print-on-demand business model
Not cost-effective for large quantities
Few vendors offer volume discounts
Minimal print product selection (you're limited to what the vendor offers)
Few customized finishing options (tags, labels, packaging, etc.)
WHICH LOGO IS BEST?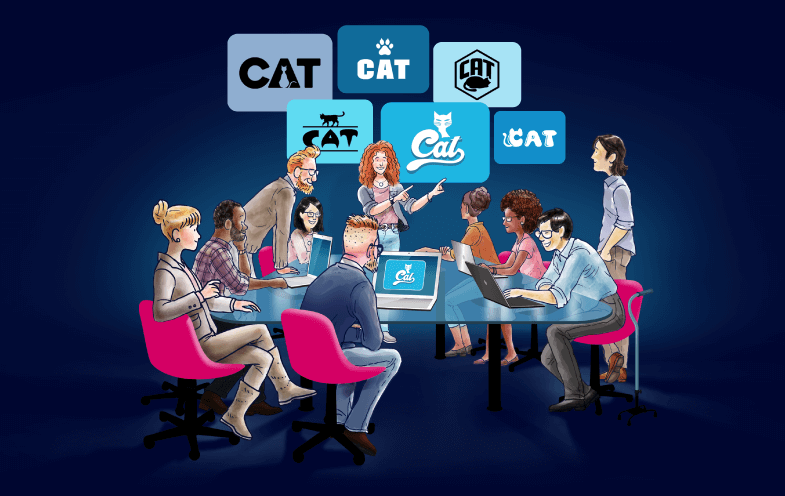 A strong logo helps your business stand out.
Can you spot the best logos? Take this free quiz to find out.
Custom wholesale
Custom wholesale t-shirt businesses purchase pre-made wholesale tees and then customize them by hand.
You can print, applique, embroider, or otherwise embellish the existing t-shirts to fit your vision and make custom shirts.
This model allows for maximum creativity when selling t-shirts but requires more time, effort, and financial investment than the print-on-demand model.
You have to purchase t-shirt inventory upfront and pay for the materials and labor to customize them. You'll also need to store the inventory, acquire a space where you can customize the shirts, and fulfill your own orders.
However, you'll take home more of your profits than the print-on-demand model since there's no third party to pay.
Pros for the custom wholesale business model
Very cost-effective in large production runs of a single shirt type
Most vendors offer substantial volume discounts
Lower costs mean bigger profit margins for you
Ultimate design freedom – decorate your t-shirts in any technique you choose
Cons for the custom wholesale business model
Not cost-effective for big clothing lines with different items, colors, and sizes
Embellishing or decorating t-shirts can be time-consuming
Minimum orders typically require 10 to 25 units per color/size
You'll need to figure out how to manage inventory and shipping (either do it yourself or hire a separate vendor for warehousing and fulfillment)
Be sure to investigate several vendors to find the best fit for you.
Hitting your target price point for your t-shirt line relies on finding the right business model and the right partner or vendors to help you create and fulfill that line. Your product costs will be key factors in the future success or failure of your t-shirt company.
You may want to include your anticipated business model, pricing structure, customer demographics, and estimated spending power in a detailed business plan.
Plan for all of the necessary legal and logistical business considerations with a solid business plan, and you'll create a strong foundation for your t-shirt company's successful future.
WANT HELP DEFINING YOUR CLOTHING BRAND?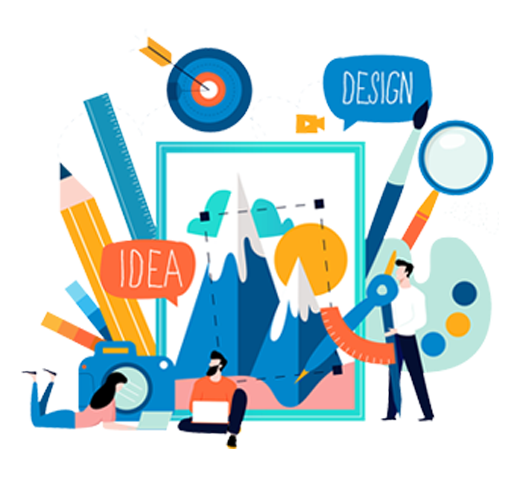 Build a stronger clothing brand with these five key insights.

Look for our key insights in your email inbox.
Step 3
Crunch the numbers
When starting any new business, you have to understand the numbers.
But not all numbers are equally important to all businesses.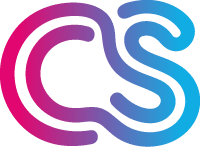 For a t-shirt business, you'll obviously want to track your sales and profits in order to ensure that your t-shirt business is profitable. But there's much more to think about before you can get there. When starting a t-shirt company, begin by assessing your start-up costs.
While your business model (drop-ship vs. custom wholesale) impacts the costs of running a t-shirt company, some costs are common across all business models. When you start your own t-shirt business, these costs will include:
your brand design (logo, business cards, and website)
any national, state, or local license or permit fees
deposits and rent for a physical work location (if you plan to lease your own workspace)
basic infrastructural costs like phone and internet service, invoicing software, e-commerce expenses, etc…
marketing and advertising costs
hourly wages to cover your labor time
Once you know how much it will cost to get your t-shirt company started, compare that with the funds you actually have. Then plan how you'll make up any difference.
Luckily, unlike most businesses, you can start a t-shirt business with very little money. For example, people looking to start a trucking company must consider the cost of expensive trucks, trailers, insurance, and more.
But a t-shirt business doesn't require a lot of capital, and there's no need for additional funding for most people. But even if you need to secure financing,  numerous business financing options might be available to you.
If you're planning to work with pre-made wholesale garments, you'll want to shop for the best prices at your quality point so that you can hit your target price point.
If you're planning to print on demand and drop ship your products, that won't be a concern. But, you will want to research which POD businesses offer you the best profit margins since you'll be sharing your revenue with them.
Running smart calculations to determine how much it will cost to start your t-shirt company will allow you to plan your pricing strategy.
Setting your prices
To create a smart and effective pricing strategy when selling t-shirts, you have to start by knowing how much it costs you to produce your clothing items – also know as cost-per-unit or "CPU." The small business finance experts at Bond Street explain:
Most businesses in the apparel world use a cost-based pricing strategy, in which the final cost to the consumer ultimately comes from the cost of producing that product.
Your print-on-demand partner should be able to provide you with a CPU. But, if you go the wholesale route, you'll have to calculate your own CPU, including the cost of the t-shirts themselves and any additional printing or customization costs.
The CPU is only a starting point. It's important to bake the cost of running your business (and some profit!) into your t-shirt prices as well. Otherwise, it will be difficult to sustain your business over time.
Aim for prices 30% – 50% higher than your expenses to ensure a profit. Profit is, after all, essential to your business's success.
Competitor pricing
Once you've done the math, it's time to start considering the less-tangible aspects of pricing – competitor pricing and perceived value. These factors help you to pick a price point that makes sense for you and one that also resonates with your target market.
Your potential customers are shopping for more than just your t-shirts. They're shopping with your competitors, too.
And they know how much your competitors are charging. Consciously or not, they're gathering data about what they think products like yours should cost.
That means you need to understand your target market and what your competitors are charging, too.
You might feel that your t-shirts are worth more; or that you want to charge less than your competitors. And that's okay.
But, if you're completely unaware of what your competitors charge, you may miss the mark entirely – either costing you profit if you charge too little or sales if you charge too much.
Perceived value
Perceived value is the amount that a customer thinks a product is worth.  And, your competitor's prices are a part of that perception. But, not the whole picture.
How your t-shirts look plays a role. How your t-shirts feel plays a role. But, your branding can influence how your product is perceived, as well.
A classy logo, professional website, and high-end brand positioning will lead to a higher perceived value than a poor logo and amateurish website.
So, remember to consider your brand and your competitor's pricing when creating the pricing strategy for your t-shirts.
Check out this article for more details about pricing your t-shirts.
Step 4
Plan your t-shirt line
Starting a t-shirt company is a business.
But, there's plenty of room for creativity in that business. Planning your first collection is an integral step in the process. And, this is where your creativity can really shine. So, let's talk about how to get started.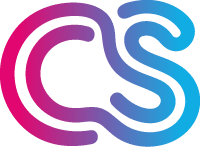 It's time to (temporarily) put aside the business side of things and start thinking about the t-shirts themselves.
Your first t-shirts should reflect your brand's essence and properly introduce your unique design perspective. So, refer back to your brand concept and niche for inspiration.
People need time and repeated exposure to get to know your design aesthetic and your brand. Your very first t-shirts need to show your audience what sort of quality, designs, and messaging they can expect to see from your brand consistently.
Consistency is key.
So, if you're a designer, now is the time to create your own t-shirt designs that reflect you and the brand you're creating. But, if you're an entrepreneur who is not a designer, it's time to find some trusted designers to help you create original t-shirt designs.
This is a perfect job for the creatives at crowdspring. Holding a single custom t-shirt design project based on your brand concepts will deliver dozens of t-shirt designs for you to choose from.
You'll have the opportunity to collaborate with many designers at once. This collaborative process ensures that your unique brand will shine through. And, you can award and purchase as many designs as you like.
Uniqueness and authenticity are the elements that will help to set your t-shirt company apart in the crowded fashion marketplace. So, however you acquire your designs, make sure they reflect your aesthetic.
Types of t-shirt printing and decoration
When you're planning your t-shirt designs, it's helpful to know your options for executing those designs.
There are many printing and decoration options. Here are a few you should know…
Screen or silk screen printing
Screen printing involves creating a custom stencil of your design, which is applied to the screen. The screen (with stencil) is laid over the t-shirt, and ink is applied. The negative space in the stencil is filled with ink, transferring your design to the t-shirt.
Screen printing is great for creating perfectly identical prints. But, each screen can only be used with a single dye color. So, it can get expensive to screen print complex designs with many colors.
Heat transfer
Heat transfer uses a special heat transfer paper that allows your design to be melted into the fibers of the t-shirt.
Your design is printed onto the heat transfer material. The design is then laid in place and melted into the t-shirt using a heat press. The design on top remains unaffected by the heat transfer process.
Heat transfer is great for complex, multi-color designs. And, it's economical for small runs of shirts. But, it can change the hand (or feel) of the fabric, making it stiffer.
Embroidery
If you're looking for a dimensional effect in your design, consider embroidery.
Embroidery software will transform your design into electronic instructions for an embroidery machine. The machine then stitches your design into t-shirts using appropriately colored threads.
Embroidery requires that your t-shirt be made of relatively sturdy fabric; otherwise, the embroidered threads will overwhelm the weaker fabric. This causes the fabric to pucker or sag. So, be sure to choose t-shirts that can stand up to the embroidery process.
Embroidery provides a unique visual effect that looks, unlike any other decoration technique.
Direct to garment printing
Direct to garment printing is exactly what it sounds like. This process prints fabric inks directly onto the t-shirt using an inkjet printer.
The pros of this process are that it can produce very crisp, complex images, and it leaves the fabric feeling pleasantly soft. The cons are that it tends to fade quickly, and the print quality is entirely dependent on the quality of the printing machine.
So, be sure to ask for samples from a vendor before agreeing to do business with them.
Appliqué
An appliqué is a fabric patch or design that is sewn directly to the surface of the shirt.
The finished effect is 3-dimensional and can create a wonderful tactile experience depending on the fabrics used.
The opportunities for color, pattern, and overall design are limited only by your imagination.
You're unlikely to find a Print on Demand company offering appliqué services. But, if you like the look of appliqué, you can do it yourself or hire stitchers to do it for you.
This is a labor-intensive process, but the final product has the potential to be more like a work of art than "just a t-shirt."
Mock-ups
If you plan to sell your t-shirts online (which you should, because it's quick, easy, and cost-effective), you'll need t-shirt mock-ups.
Mock-ups are images showing your finished t-shirts. These images are placed on your online business store so that customers will know what your t-shirts look like.
It's best to have mock-ups of each design in every color and t-shirt style that's available. People want to know exactly what they're buying.
And accurate mock-ups give people confidence that they're choosing a shirt that they'll like in real life.
Once your t-shirt company is up and running (and bringing in profit!), you can really set your business apart from the competition by replacing generic mock-ups with uniquely styled photos of your t-shirts that reflect your brand. Hire models that look like your ideal customers, and style the photos to appeal to your audience.
But to get started, t-shirt mock-ups are all you need to show off your t-shirt designs to prospective customers.
Step 5
Build your website
Your website is one of your t-shirt company's most important ambassadors. In fact, it may be the core vehicle by which you do business. So, this is not a place to cut corners.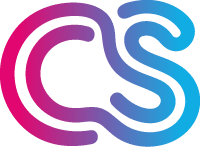 The most cost-effective way to start a t-shirt company is with an online store.
Website hosting, e-commerce platform fees, and any up-front web design costs will be cheaper than paying rent on a brick-and-mortar storefront.
There are two major aspects of your website to consider – appearance and function.
Website appearance
Your website design must reflect your t-shirt brand. Visitors should understand your business's personality and what sort of t-shirts they can expect to buy from you as soon as they arrive.
Your website's visual design and marketing copy will help communicate this vital information. Here are some suggestions:
Use your brand's colors.
Prominently feature your logo.
Write marketing copy with your target audience in mind.
Showcase clear, professional mock-ups (and upgrade to custom photos of your t-shirts asap).
Choose a font that's easy to read and reflects your brand personality.
Don't let design elements overwhelm the copy or pictures of your t-shirts – white space is your friend.
Besides serving as a brand ambassador, your business website is a great venue for showing off your t-shirt designs to a wide audience.
Augmenting your website with styled photos of people wearing your t-shirts will inspire shoppers, give people a chance to relate to your designs, and encourage visitors to imagine themselves in your t-shirts.
If your photos resonate with a visitor, the chances are good that they'll purchase your items – or, at least, they'll wish they could.
Finally, a strong website design will lend credibility and legitimacy to your business.
To learn more about great website design, check out Grow Your Small Business With These 7 Website Design Best Practices and 10 Biggest Web Design Trends for 2021.
Website functionality
A website's functionality is just as important as its appearance.
Your website has got to be easy to use – or people will leave. Prioritize these functions…
Load speed. Your website should load quickly. For every extra second it takes your website to load, potential customers are clicking away.
Navigation. Your website should be easy to navigate. If folks can't figure out how to shop or where the FAQs are, they'll leave.
Customer support. It should be easy to reach customer support. Nothing screams "SCAM BUSINESS' quite so loudly as a website with no customer support contact info.
E-commerce. It's gotta be easy for people to buy your t-shirts online. The harder it is to complete the shopping process, the less likely it becomes to complete their purchases. (More on choosing an e-commerce platform in the next section – Create a sales plan.)
A website that's difficult to figure out or that doesn't work well reflects poorly on your business. It raises questions about your credibility and undermines customer trust. This will hurt your sales.
A website that people can navigate quickly and easily buy your t-shirts will lead to more successful purchases – and higher revenue for you.
Step 6
Create a sales plan
There's more to building a t-shirt company than making t-shirts. Getting people to buy your shirts is a challenge unto itself. It's time to create your sales plan.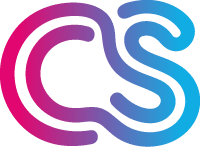 Where do you plan to sell your t-shirts? In an online shop? In a brick-and-mortar store of your own? Or maybe you want to sell in local boutiques that feature many different clothing lines?
We encourage you to sell online from the start because it's easiest to get an online store up and running. There's no monthly rent, mortgage, or property taxes to pay and no retail fixtures to buy when you operate an online store.
But, there are many options – including selling in physical stores. And, once your t-shirt company starts to make a profit, you may find that it's time to expand your business into another channel. So, consider the pros and cons of each option.
Your sales plan should be comprehensive. You'll want to develop both an overall marketing/sales strategy and a list of day-to-day tactics that will help you sell your t-shirts.
The core of your t-shirt sales plan should include your choice of e-commerce platform.
Choosing an e-commerce platform
It's pretty easy to create an e-commerce presence nowadays without a lot of technical knowledge. The hard part is choosing the right e-commerce platform.
Most template-based web design services offer some kind of e-commerce functionality that will let you launch an online store quickly.
And, others, like Shopify, are built specifically for e-commerce. These platforms will, among other features, let customers pay by credit card (you won't need to get a special merchant account because the platform will already provide this functionality).
There are many, many e-commerce options. Here are a few factors to keep in mind as you choose the e-commerce platform you'll use to sell your t-shirts…
How reliable is the platform? How much downtime do they experience?
What payment methods are supported? Are these payment methods compatible with your audience?
How quickly does the platform load pages and process orders? (Faster is better!)
What fees does the platform charge? Do they get a cut of each sale? Is there a regular subscription cost? If so, how much?
What integrations does the platform offer? For instance, Shopify, Magento, and WooCommerce all integrate with t-shirt printer and drop-ship vendor Printful.
Does the platform allow you to create a customizable website that reflects your unique brand?
Remember how important your unique branding is? The website templates on e-commerce sites are available for all other t-shirt brands to use, as well. As we emphasized previously,
It's not enough to have a website… You also want to be sure that your site's design is unique and that it showcases your products and you.

Just like your logo, your web design should start with your personal brand. A well-designed website will expand upon and support the values and personality traits that you've identified as being core to your business. If web design is not among your many DIY skills, know that there's help available.
Self-hosted open-source e-commerce services allow you to use your own uniquely branded website with their e-commerce functionality.
Check out services like WooCommerce, Magento, and Open Cart. Not only can you use your own original web design, but they also scale easily alongside your business as it grows.
Set up your online store
Once you've chosen the e-commerce platform that's right for you, it's time to do the most exciting part – create your store to sell t-shirts online!
This is the culmination of all your hard work so far. Here's a quick summary of what you'll need to do to get your store set up and running:
Create or acquire original, on-brand t-shirt designs.
Choose a printing or printing/drop-shipping vendor.
Create quality mock-ups of your t-shirts.
Take original photos of models who reflect your target audience wearing your t-shirts.
Get a unique brand-appropriate web design OR choose a generic website template. Include your original photos in the design.
Create your e-commerce account on the platform of your choice and follow the set-up instructions.
Upload your t-shirt mock-ups into your new e-commerce store and write brand-appropriate descriptions for your t-shirts.
Enter your pricing info.
Follow the e-commerce platform's instructions to activate your store and sell t-shirts online.
Depending on the platform you've chosen, some of these steps (6-8) may occur in a different order. But, you get the gist.
And, congrats! You're running a t-shirt business.
Dreaming of retail
If you dream of selling in a physical store one day, it's a safer financial bet to start by selling in existing boutiques.
This lets you, among other advantages, accept credit card payments without having first to establish a merchant account. And, it delays the need for you to find and pay for physical space.
Wait to open your own pop-up shop or permanent store until after you've built up some retail experience.
When deciding which boutiques you would like to carry your clothing line, double back to our first point – your well-developed brand.
Choose boutiques that are in line with your brand identity and your target market. If you design t-shirts for motorcycle enthusiasts, you can probably bypass the boutique down the street specializing in yoga pants and maxi skirts.
However, if you make wise boutique choices, there's a good chance your target audience already shops there.
Once you've targeted which boutiques you'd like to partner with, the next step is to start thinking like a retailer. Stitch Method's Jennifer Philbrook shared this advice in 5 Things I Wish Someone Had Told Me Before I Started My Clothing Line:
If you plan on selling wholesale to boutiques it is important that you have merchandise ready to sell during the correct buying season… You need to figure out when you need to have production ready to ship to stores or customers and then work backwards from there through the development stages (leave enough time!) to make sure that you are working on the correct season.
Always schedule your meetings with boutiques in advance. In retail, the customer always comes first, so cold calls and drop-ins are a bad idea.
Step 7
Spread the word
If you've made it this far, you know your brand inside and out, all of your legal business details and business plan are in place, you have a plan for producing/shipping your t-shirts and a plan for selling them. Now, let's talk marketing.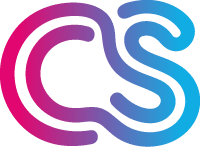 Notify the press
It's time to focus on getting the word out about your fabulous new t-shirt company and drum up some customers!
A great way to get started is to compile a list of local fashion editors and media outlets (radio, television, and online blogs). When you're ready to launch your t-shirt company, you can notify these resources via press release. Local news sources are often excited to promote local entrepreneurs.
Take it one step further by creating an entire press kit.
Engage with social media
As a new business owner, you'll want to take full advantage of the inexpensive and easy exposure that social media marketing offers you.
You need to build an online presence. As we previously explained,
Social media gives you the ability to easily keep customers up-to-date on new products, store policies or sales. It also enables you to build a social rapport with current customers, while building low-pressure relationships with future buyers.
Maintaining (at a minimum) a Twitter, Instagram, and Facebook presence will help you build an audience of devotees. And consider reaching out to micro-influencers who can help you in the early days.
Make it easy for visitors to see what your t-shirt brand all about by featuring those fabulous photos of your t-shirts in a Facebook album.
Social media is also the perfect platform to help future customers get to know you as well as your clothes.
One major reason customers buy from a start-up business instead of a major retailer is that they feel connected to that business's story. So, use your social media to share that story – for free!
Acquire reviews and social proof
Word of mouth is the most powerful marketing there is. And, the online equivalents are reviews and testimonials.
Here are a few tactics that will help you to collect and leverage reviews and testimonials:
Invite customers to share reviews of your t-shirts and store on Google Reviews in your order follow-up emails.
Ask happy customers if you can share their rave reviews on your website as testimonials.
Create a review page on your website that allows customers to leave reviews right there.
Send out a survey a few days after a customer gets their order from you. Ask if you can share their responses on your website as a question in the survey.
Place testimonials on most pages of your website. Don't overwhelm viewers with testimonials, but don't banish them all on a single dedicated page, either.
Enlist social media influencers who engage with your audience to share their thoughts on your t-shirts. Smaller local influencers are most likely to do this for an affordable cost (or even free).
Throw a launch party
Finally, consider throwing a launch party to create exposure and excitement for your t-shirt line. Francis Arden (Aston Models partner) shares some great advice to ensure that your launch party is the well-attended extravaganza you dream it will be.
Build your list.  Remember those local fashion editors and media outlets? They should be on your list. So should local boutique owners, influencers, clubs, or groups to which your audience might belong, and anyone else relevant to your area.
Don't compete for guests.  Schedule your party on an evening with no other major events – especially not other major events in the fashion industry. You don't want to force your attendees to choose between your launch and another event.
Hold your event at an interesting location.  A special, unique venue can really make an event feel like… well… an event! But, don't choose randomly; pick a location that jives with your brand presence. Try to find a venue where your target audience would feel right at home – if 'home' was super fun and exciting.
Offer something for free.  People love free swag. If you can afford it, offering a thoughtful and relevant gift will greatly impact your guests.
Sell at the party. Order t-shirts to sell at the party – even if you plan to sell primarily online. This will give people a chance to see the quality of your products. And, if you don't order too many, the low supply may help drive up demand – sending people to your online store to purchase.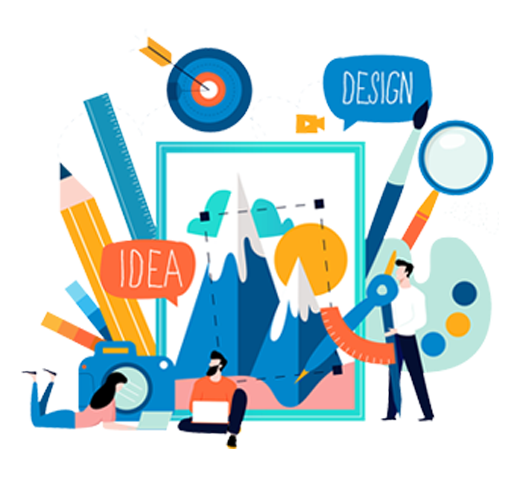 FREE BRAND IDENTITY GUIDE
Unlock the secret to faster business growth. Get the free guide now.

We just emailed the Brand Identity Guide to you.
You're on your way
Starting a t-shirt business is one of the most exciting, creative, and accessible ways to become an entrepreneur.
We hope this guide on how to start a t-shirt business has given you the confidence to get started today.
Good luck – you've got this!
Interested in other types of businesses or how-to guides? Here are our comprehensive guides:


How to Start a Business: The Complete Step-by-Step Guide to Starting a Business in 2021
How to Write a Business Plan (2021)
Branding: The Definitive Guide for 2021
The Definitive Guide to Successfully Rebranding in 2021
How To Create a Unique and Memorable Brand Identity in 2021: The Definitive Guide
How to Start a Consulting Business in 2021: The Complete Step-by-Step Guide
How to Start a Real Estate Business in 2021: Complete Step-by-Step Guide
How to Start a Trucking Business in 2021: The Complete Guide
How to Start a Successful Online T-Shirt Business in 2021: The Definitive Guide
How to Start an eCommerce Business: A Step-by-Step Guide To Take Your Business Online (2021)
Nonprofit Branding: Complete Guide to Building a Strong Nonprofit Brand in 2021
How to Start a Cleaning Business in 2021: The Complete Guide
6 Businesses You Can Start For Less Than $1,000
Marketing Psychology: What You Must Know To Supercharge Your Marketing
What is a DBA and Hot to File One For Your Business
How to Start a Clothing Line or Clothing Brand From Scratch in 2021: The Definitive Guide
How to Start a Brewery Business in 2021: The Complete 9 Step Guide
How to Start a Medical Marijuana Dispensary Business in 2021
How to Start an Etsy Shop: Your Comprehensive, No-Stress Guide to Starting an Etsy Shop in 2021
How to Start a Photography Business in 2021: The Complete Step-by-Step Guide
How to Start a Business in Texas: The Complete Step-by-Step Guide (2021)
The Definitive Guide to Creating a Compelling Visual Brand for Your Restaurant in 2021
Conversion Rate Optimization (CRO) Guide: How to Make Your Website Work Smarter (2021)
Facebook Messenger Chatbot Marketing: The Definitive Guide (2021)
Branding for Food Trucks: The Definitive Guide (2021)
We regularly update this guide to keep it current. We most recently updated this guide on May 25, 2021.