Forget grilled chicken! You'll love the crispy crust and smoky lemon garlic butter of this oven roasted chicken recipe for an easy, gluten-free, Paleo weeknight dinner the whole family will love!
Compare!
As a woman…no…as a person…I absolutely hate that word.
Why? Because I do this…I'm always comparing!
Here's the thing about comparison. I get nothing out of it. But I continued to do it.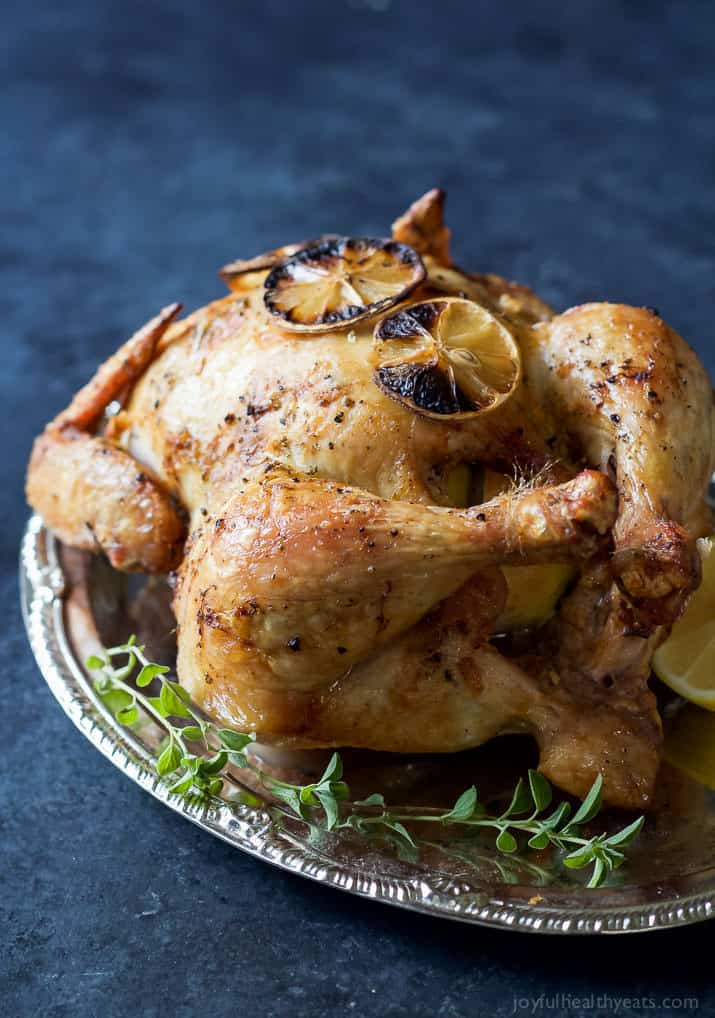 All it did was eat away at my heart, discourage me, and make me feel like I wasn't good enough or that I would never get to where I wanted to be. So, do it again. Why should I do this! ?
There are times when I rely on what God says about me and not worry about what the world says. To me, comparison is like a scab that's about to heal. But instead of letting it heal, I picked it up and it started bleeding again. What's the point!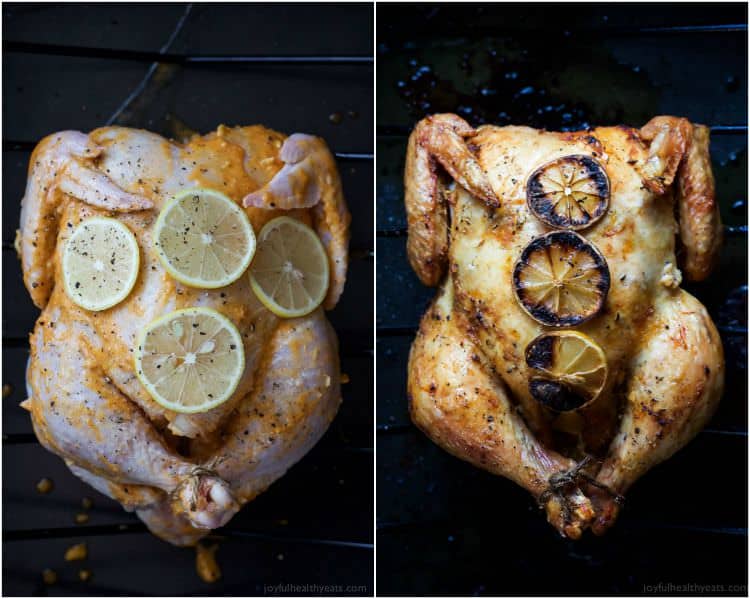 What am I comparing, you ask? My photography. I go online and I'm surrounded by gorgeous photos. I'm constantly pinning things and looking for inspiration. I'm friends with all these incredible women who are passionate about all the same things that I am…but in my opinion, they do it better than I do. Everyone does it better than me.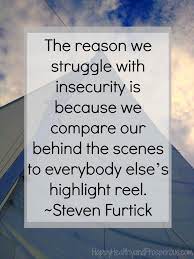 Sometimes I think that when we just speak out the things that eat away at us, they lose their power. These "lies" have power in the dark, but once exposed, they lose their authenticity. We see things as they are, not as we perceive them. Just like now. When I say the things that make me insecure, I realize how stupid they sound. My value is not measured by the quality of my photography, nor by the quality of my blog. My worth is only measured by God and that is the only voice I need to listen to!
So this is an opportunity to hear new voices. The voice of truth.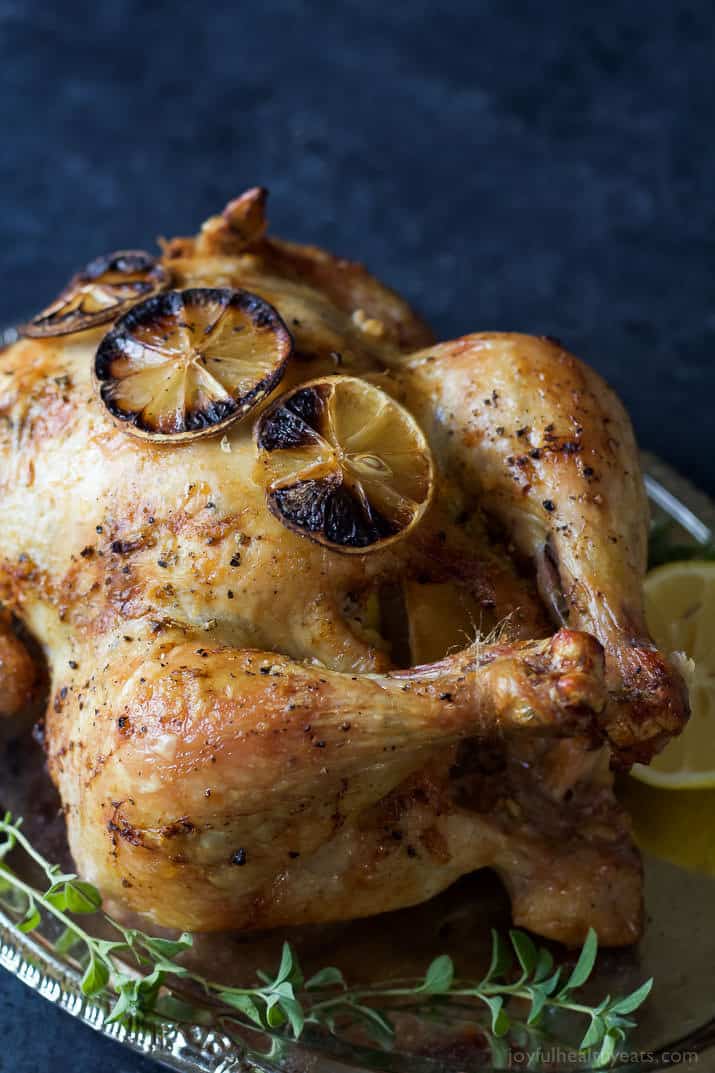 Okay, that's it for today's food!
One day I was browsing Bon Appetit magazine and saw this gorgeous big photo of a whole chicken, perfectly browned and juicy, right in front of me! I knew I needed to make one immediately.Last time I posted whole chicken The recipe on JHE uses crock pot! Easiest thing ever!
Today's recipe is just as easy, but with that crispy crust everyone loves.There's something so beautiful and comforting Oven roasted chicken! Plus, you'll love the lemon garlic butter slathered on this chicken.it has a slight smoky flavor smoked paprikawhich adds a nice touch that will make people ask "What's in this?"
So instead of buying a pre-made rotisserie chicken from the grocery store, pick up a whole chicken and make your own! It's easy, you know exactly what's in your food, and it tastes great!
Can't wait to hear your thoughts! Bon appetit my friends!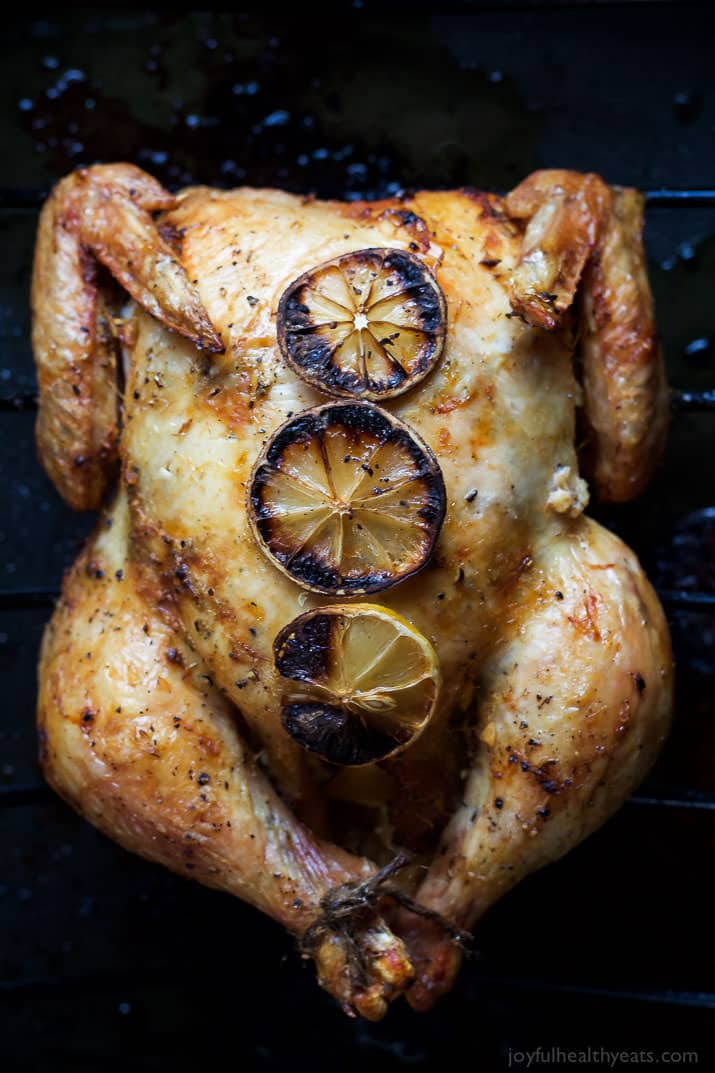 ---
describe
With crispy crust and rich butter, this bake-and-forget-you grilled chicken recipe will become a weeknight favorite!
---
---
Preheat oven to 375°F.
Make Lemon Garlic Butter: In a bowl combine butter, olive oil, lemon zest, lemon juice, garlic cloves, dried sage, smoked paprika, salt and pepper. Mix together and set aside.
Prepare chicken: Clean the chicken's neck, gizzard and other parts from the chicken cavity. Rinse the whole chicken with water. Pat it dry with paper towels.
Place chicken in roasting pan.
Rub the lemon garlic mixture over the chicken (be sure to get some under the skin too).
Stuff chicken with 1 lemon halved.
Place 3-4 lemon slices on top of the chicken.
Bake for 1 hour and 40 minutes, or until internal temperature reaches 170°F.
---
---
Nutrition
Serving size:

1/3 cup

Calories:

179

sugar:

0 grams

sodium:

268 mg

fat:

10 grams

carbohydrate:

2 grams

fiber:

0 grams

protein:

19 grams

cholesterol:

61 mg
Key words: Roasted chicken recipes, oven roasted chicken, whole roasted chicken
If you make this recipe, be sure to snap a photo and tag it #happyhealthyfood. I love seeing what you make!
Want more chicken recipes?
Pan-fried Chicken with Wild Mushroom and Thyme Sauce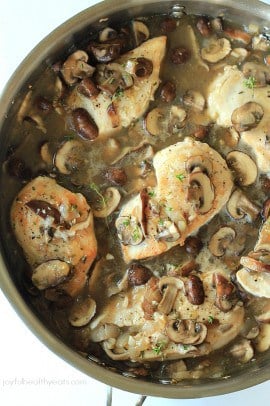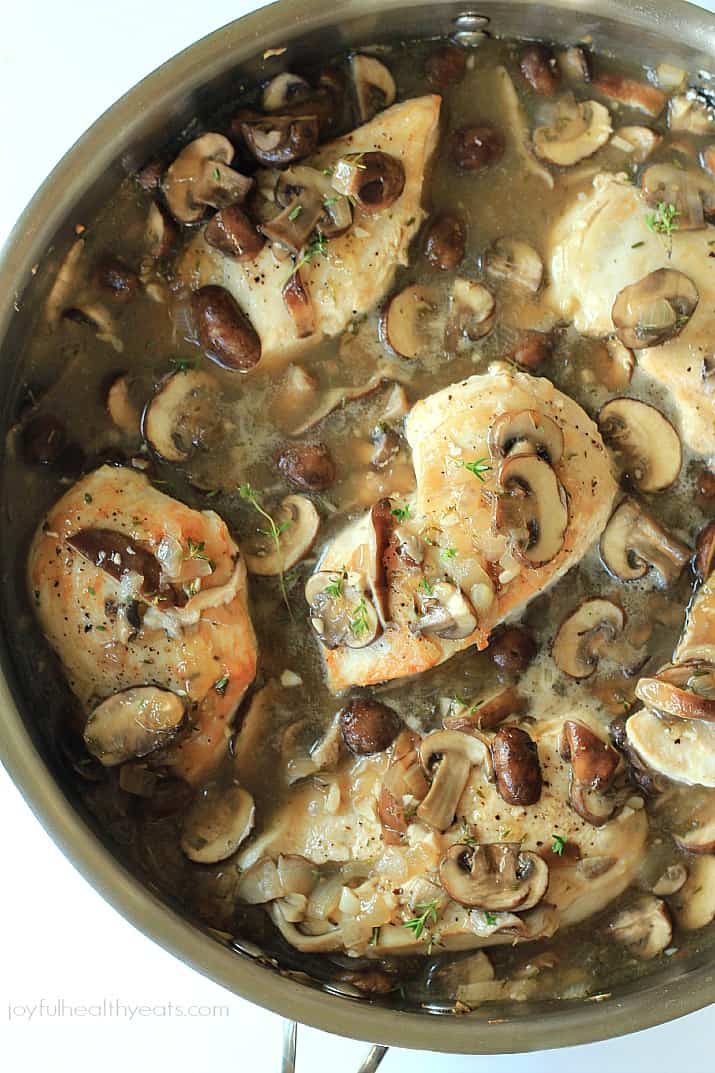 Lemon Rosemary Grilled Chicken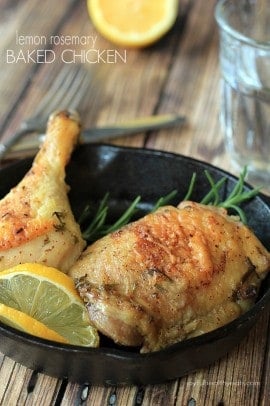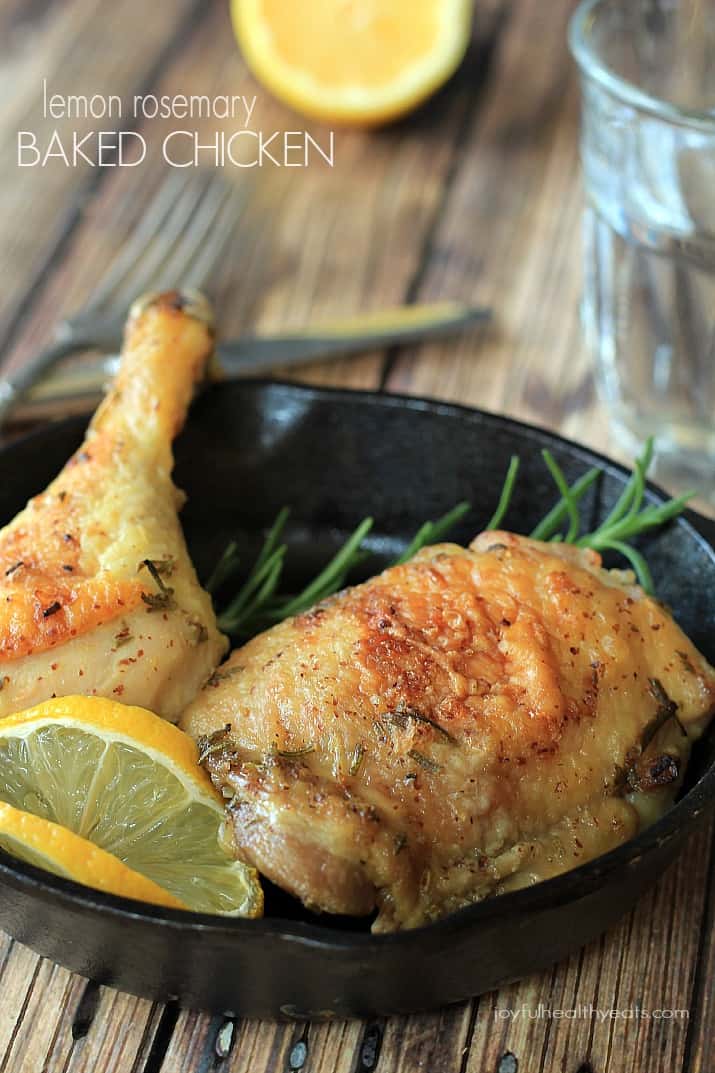 Balsamic Glazed Grilled Chicken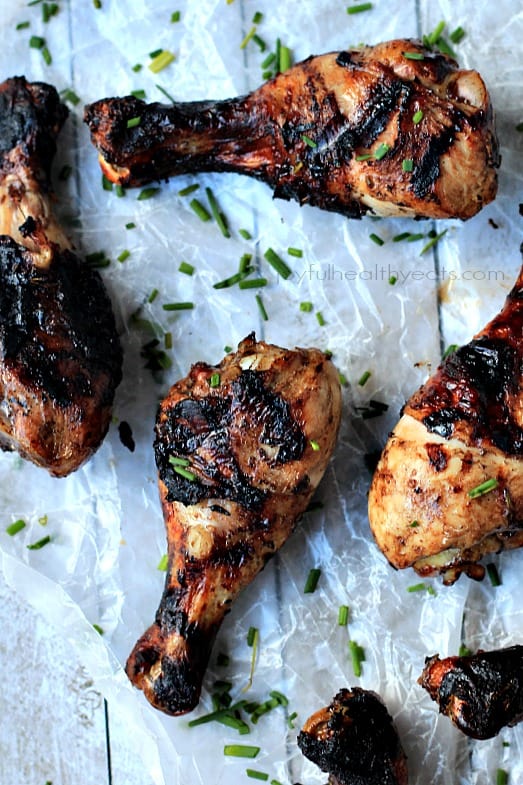 Don't miss the recipe ->
Facebook | Twitter | Interests | Google+ | Blog Aiwen