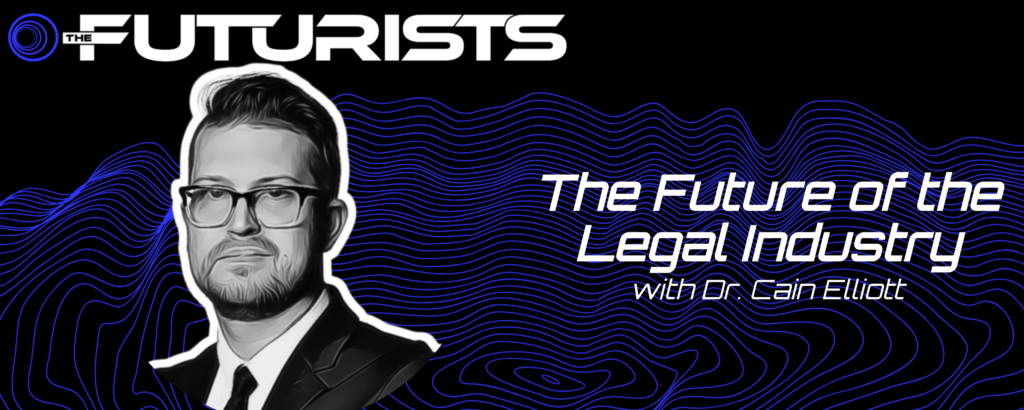 Where is the future of the legal profession?for this episode futuristmy co-host Robert Tercek and I interview Dr. Cain Elliott, Filevine's chief legal futurist and senior vice president, about the current and potential new future.
Society has become more complex and polarized. This increases the potential for complex disputes. How is the legal industry evolving to deal with a hyperconnected society? Dr Cain Elliott speaks to Futurists about how the legal industry can go digital to move faster and operate more efficiently. But the impetus for change comes from clients, not lawyers.
Topics: Fragmented business models for legal services, political and regulatory barriers to change, transformative potential of legal technology.
listen to podcasts

watch on youtube
Listen to: apple | Spotify | amazon
subscription: apple podcasts | Spotify | amazon | android | e-mail | RSS