Customers are the lifeblood of every business.
When you start a business, you have few customers, and it doesn't take a considerable effort to manage them.
But as a business grows, managing growth and organizing information becomes increasingly more difficult.
What used to be accessible when you had one employee and ten customers is more challenging when you employ ten people and have 250 customers.
If you want your business to succeed, you must evolve the way you manage your business to match the business's growth.
This means doing some things differently.
For example, this is the time an intelligent business owner must double down on excellent customer service. As we wrote in our look at 7 proven ways to improve customer service,
Happy and satisfied customers are often long-term customers. If your company can show that it prioritizes the needs of its consumers, you'll be way ahead of your competition. It should be obvious but worth a reminder: retaining customers you already have is more efficient, profitable, and impactful than having to seek out new ones.
Excellent customer service flows from strong communication, understanding your customer's goals, and knowing your customer's needs or wants.
Ultimately, great customer service is about processing a lot of information about your customers.
Your ability to organize information efficiently and effectively is often the difference between your business succeeding and failing.
That's where a Customer Relationship Management (CRM) solution can help.
While there are hundreds (and perhaps thousands) of CRM solutions, not all are alike and not all are created with small businesses and startups in mind. Many are free, while others cost thousands of dollars per month.
How can you choose the best CRM for your small business?
We've curated a list of the most recommended CRMs for small businesses and startups to help you evaluate the best CRM that fits the needs of your business.
Best Small Business CRMs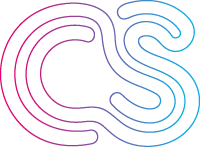 Why should you use a CRM?
A customer relationship management system is a way to track and analyze all of the interactions you have with your customers and prospects.
CRM's will often integrate with an email service like Google's Gmail or Microsoft's Office 365 to automate the importing and organizing of customer emails.
By collecting customer information, you can simplify and scale engagement by capturing all of your company's communications with its customers.
Salespeople, marketers, and customer service staff are just a few of the people in your organization who can benefit from implementing a CRM.
Here are five reasons why a CRM could benefit your business:
CRMs are a centralized source for all of your customers' information. You can keep all of the information in one place instead of finding it in 10 different products and places.
CRMs help you track the history and status of a customer's interactions with your company. Don't want to forget to follow up on a customer's request? A CRM will help you remember.
CRMs never forget and provide valuable statistics for predicting cash flow and future business. If you're setting business goals – and you absolutely should be – CRMs can help you review your metrics (i.e., number of emails sent, number of meetings booked) to understand how your team is doing.
CRMs increase sales and marketing efforts by making a customer's communication history available to people in your company who need access to such information. This will help you to grow your business more effectively.
CRMs help you segment your customers (by location, industry type, etc.) so that you can start differentiating marketing to different cohorts of customers and not simply broadcast one standard marketing message to all customers.
At their most basic, CRMs are specialized databases that contain all of the information you need about your customers.
No more scrawling notes from a phone conversation on a sticky or digging through your overflowing inbox for an email.
Not convinced yet that you might benefit from a CRM?
How about this: CRMs can boost sales.
A recent study showed that when properly used, CRMs can increase sales by up to 29% and sales productivity by up to 34%.
Who needs a CRM?
Thanks to their ability to organize and keep track of customers, CRMs are a natural fit for sales teams. But many other teams can get value out of a customer relationship system.
Marketing teams can use CRMs to optimize their marketing. Customers can be segmented into groups, so that messaging is more effectively targeted. After all, you want consistency in your marketing (you want a strong business name, a great logo design, and consistent branding, among other things). But you also want to be sure that your messages are tailored differently to different groups of customers.
Customer service teams can take advantage of how CRMs bring together vital customer data in a centralized place, so a client's history is available to the entire team. Otherwise, you run the risk of conflicting information and an ineffective customer-focused strategy.
Business development teams can use CRMs statistics and reporting features to inform decisions and track potential leads. By pushing yourself to be data-driven when making decisions, you'll make better, smarter decisions.
GROW YOUR REVENUE FASTER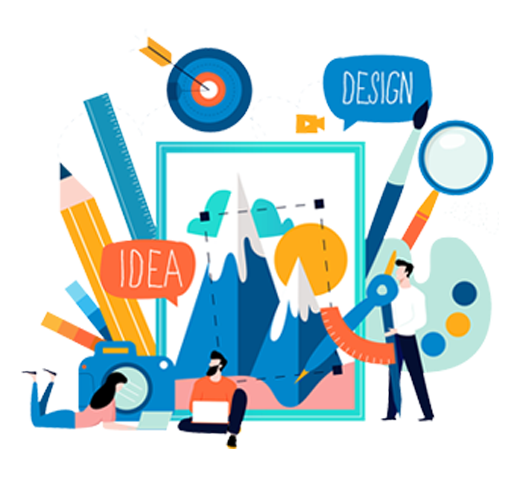 Fast-track your business growth with these essential business templates, checklists, speadsheets, and guides.

We just emailed the resources to you.
What makes a great small business CRM?
Most small business owners have modest software budgets. As a result, price is usually the most crucial consideration for small businesses.
We focused on CRMs that have plans that cost less than $50 per month per user.
Small businesses also find usability important. Because your team probably won't have specialists who are experts in the CRM you're using, the CRM should be easy to use across your company. Salespeople, marketers, your office manager, and even the CEO should be able to quickly and easily add, change, and use the information in the CRM.
And because small business owners often run into software problems, we made sure that each company offered strong phone, email, and chat support.
Finally, we ensured that each CRM integrated with other business software. A CRM that stands alone is challenging to use and will ultimately hurt your marketing and sales efforts.
Where to start when looking for a CRM
Many niche CMRs focus on specific industries, including lawyers, doctors, real estate agents, and even beauty salons. And there are also more general CRMs that are customizable to work across many different industries.
The good news: whatever your needs, there's likely a CRM out there for you, so let's take a look at the best CRMs for small businesses and startups.
Zoho CRM
Zoho has been offering SAAS (software as a service) since 1996 and boasts a considerable slate of apps.
Need email? Accounting software? A customer service system? Zoho has them and over 40 more apps.
One of their most popular apps is Zoho CRM.
Like many of their apps, Zoho CRM has a free trial for all of their paid plans.
Zoho CRM offers web-based and mobile app support. Plans start from $14 per month and range up to $52 per user per month for their ultimate edition.
Hubspot CRM
Hubspot CRM is free.
Just because it's free doesn't mean it's light on features, however.
In addition to tight integration with Hubspot's other two products (for marketing and sales), Hubspot CRM has rich email features, social media and phone call support, and integrated notes and meeting scheduling.
Hubspot CRM is considered a leader in this space. The robustness of its features and its flexibility and ease of use make it easy to see why.
The fact that you can use it free of charge makes this service a compelling choice.
If you're interested in a suite of products that work together, Hubspot may fit the bill.
Insightly
Based out of California, Insightly is a CRM with features that may appeal to small businesses.
On top of the usual customer relationship features like contact and sales pipeline management, Insightly supports transaction tracking and integrates with time-tracking services.
Well-designed mobile apps are available that make accessing Insightly easy from just about anywhere. The service also offers customizable forms to capture leads and customer information from the web.
It integrates with over 40 apps and services ranging from Google Apps and Mailchimp to Slack and Dropbox.
A range of paid plans is available, from $29 per user per month to $99 per user per month, with a free trial offered in each plan. If you have a small team, they have a free plan that supports up to two users.
Freshsales
Freshsales is one of seven cloud-based apps created by Freshworks, a company headquartered in California.
It's a popular CRM with a suite of tools that supports small businesses' needs all the way to enterprise-level companies.
Freshsales is well-known for its extensive analytics and reporting features.
As primarily a sales CRM, its dashboard design and workflow are optimized for salespeople, but it's flexible enough to accommodate many different organizations' needs.
Pricing ranges from $29 to $125 per user/month for the enterprise level.
Zendesk Sell
Zendesk Sell offers a "sales platform" with a full-featured CRM alongside several sales-related products. Zendesk acquired the company that created Base, a popular CRM. Zendesk's Sell incorporates the popular features from Base. It's a CRM built for salespeople.
The number of products you get access to depends on what account level you choose. Prices range from $19 per user per month to $99 per user per month for the full package.
Pipedrive
Pipedrive is targeted at small businesses that want a quick and easy way to get started with a CRM.
The interface is intuitive and straightforward, and it shouldn't take you very long to get going.
Like many of the other services here, Pipedrive has solid mobile apps and integrates with a large number of third-party services.
There is support for web forms and email templates to gather and respond to leads fast and efficiently.
Pipedrive does not have a free plan but provides a 14-day free trial. Plans cost between $12.50 per user/month to $99 per user/month.
Copper
Are you heavily invested in the Google ecosystem? Copper could be the perfect match for you.
It's often called the "G Suite CRM," and for a good reason.
It integrates deeply into Google Apps, with many of its features available directly from within Gmail or Google Calendar.
Copper is another CRM created with small businesses in mind.
It may not have as deep a feature list as some of the other more robust CRMs, but it's worth a look for many small businesses (and especially those that use Google Apps).
Copper offers a free trial for plans that start at $25 per user/month and go up to $119 per user/month.
Less Annoying CRM
There's no missing Less Annoying CRM's angle – it's right there, in the name. Less Annoying CRM wants to be, well, less annoying.
Built specifically for small businesses, Less Annoying CRM has an uncluttered interface that aims to be functional and straightforward.
The emphasis here is on tools that meet the needs of small businesses.
There are no fancy, complex reports here, just cleanly designed features that try to avoid overwhelming users.
Just like the service, Less Annoying CRM's pricing is also simple and straightforward. There are no account tiers: it's $15 per user/month, and that's it.
Small businesses that need a clean, simple CRM should take a look at Less Annoying CRM.
Nimble
Nimble has a different focus than the other services on our list. It's optimized for social media communications and offers a full-fledged CRM with Google Apps and Office 365 integration.
You can set up alerts that find your company's social media mentions and track conversations you've had with customers (potential and existing) on many social media services.
Nimble concentrates on the communications part of sales by helping you stay in contact with leads via many different social networks. Unfortunately, due to a change Facebook made, Blink cannot connect directly with that network. (There is a Chrome extension that works around some of these issues.)
Nimble Business costs $19 per user/month and has a free trial.
Streak
Streak uniquely approaches the concept of CRM. If you live in your inbox, you'll appreciate Streak.
You can manage your contacts, deals, pipelines, and more, all from Gmail, without using a different platform. If you're trying to keep things simple and feel productive with email, this might be an excellent solution for you.
Think of Streak as an Excel spreadsheet that's embedded directly in email. Visually, it's not as clean as dedicated stand-along CRMs. But once you get used to it, it feels intuitive and easy.
Streak has four pricing plans: A free basic CRM plan and plans ranging from $15 per month to $129 per month for people who need more contacts, mail barge, custom permissions, and more.
Salesflare
Salesflare streamlines the sales and marketing outreach process from start to finish by automating or eliminating the processes that take the most time.
Small businesses without a lot of time to waste should give this option a serious look.
Salesflare minimizes the time your team spends inputting data by gathering relevant customer data automatically. This frees up your sales or marketing team to communicate with customers instead of managing their contact data.
In addition to managing the prep side of outreach, Salesflare also tracks leads' email, link, and website activity. This keeps your team apprised of how their leads are responding to their outreach. So, your team can see their impact and time their communication perfectly.
Want to know if your colleagues have already reached out? Salesflare lets you see that, too. This CRM logs your team's meetings and phone calls and organizes shared documents for easy access anytime.
And finally, Salesflare integrates with 1300+ apps through Zapier, allowing you to create a single custom sales ecosystem with all the customer data and functionality you need.
They offer a range of paid plans, from $29 per user per month to $99 per user per month, but, you can give them a try with a free trial before you commit.
Are you ready for a CRM?
As we mentioned at the start of this article, customers are the key to most businesses' success.
If you're not using a CRM, chances are you're using a system that relies on email, spreadsheets, or a combination of many tools.
With so many options out there (and with many of them free or very reasonably priced), there isn't much holding you back from trying a CRM. There is a time investment getting started, but many of these services try to make that less onerous.
Keeping track of customer information and conversations doesn't have to be tedious and frustrating. Easy configuration and integration with tools you already use can make transitioning to a customer relationship management system relatively painless.
Take a look at what a customer relationship management system can do to help you grow your business faster.
We regularly update this guide. This guide was most recently updated on May 25, 2021.