There's no getting around it: A killer marketing strategy is essential for business growth.
Sure, you need a valuable product or service to offer your customers. That goes without saying.
But, if you aren't able to attract your target audience — and keep them engaged for the long haul — the quality of your product won't mean much.
Of course, "what works" in terms of attracting and engaging your audience is always changing. Technology continues to evolve, and consumer expectations continue to shift.
It's your job, then, to stay ahead of the curve in order to deliver exactly what your audience is looking to get from your brand.
That said, let's take a look at fifteen marketing strategies that small businesses like yours are using to expand their reach today.
1. Focus on First- and Zero-Party Data
Customer data should be the driving factor behind your marketing efforts. After all, the more you know about your customers, the more value you'll be able to deliver to them.
While there's no shortage of customer data "out there" today, putting it to good use can be a bit challenging for many reasons. What's more, the death of third-party cookies means collecting customer data from outside sources will become even more difficult in the near future.
So, your best bet is to look inward, focusing on the data your team collects on your audience members.
Your first-party data — that is, information you've solicited and collected directly from your customer — can provide valuable insight into their experiences with and perception of your brand. Surveys, product reviews, and case study interviews are some effective ways to collect first-party data.
You also want to dig into your zero-party data: information that your customers provide freely as they engage with your brand. If your customers are willing to speak up to voice their preferences, expectations, or concerns, you absolutely need to be listening.
Since this data is owned by your company and yours alone, it will put you at a distinct advantage over your competitors — if you take full advantage of it.
2. Hyper Personalize Your Customer Experience
Personalization is nothing new…but it's come a long way from simply offering basic product recommendations and the like.
With hyper-personalization, the goal is to contextualize every touchpoint within the customer experience.
This means using a customer's persona data, engagement and purchase history, and real-time info (such as their current browsing behavior, the time of day, the device they're using, and more) to deliver exactly what they're looking for at that given moment.
This may mean:
Delivering dynamically-created content

Providing a tailored offer

Recommending a specialized product or service made

just

for them
Stitch Fix, for example, has built its entire brand around hyper-personalization:
It's a no-brainer: If your customers are always able to get exactly what they need from your brand, they'll have every reason to keep coming back for more.
3. Create Contextual Landing Pages and Popups
Landing pages and popups are two effective ways to collect new leads and to move current customers closer to conversion.
And they're even more effective when they deliver relevant content and offers to your individual customers.
When creating a given landing page, you should have a number of factors in mind, such as:
The channel and content used to point the customer to the page

The persona being targeted

The stage of the buyer's journey the customer is currently in
This will allow you to match the message and overall feel of your landing page to the individual's journey with your brand thus far.

The same goes for the popups and forms as presented throughout your site.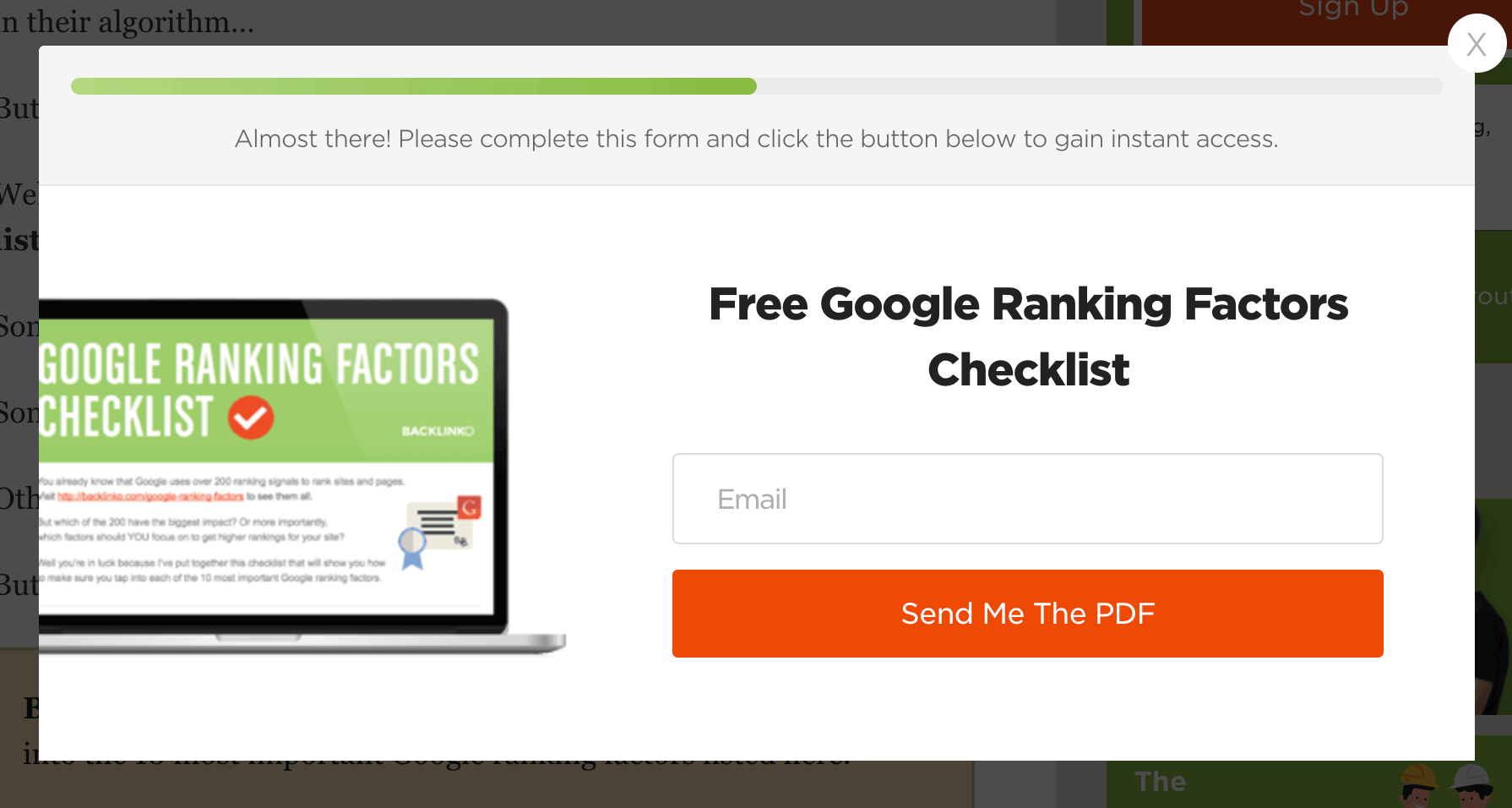 The popups you create should take into consideration:
The page you're presenting it on

The content or offer you intend to present

The customer's on-site actions (and any other data you have on them)
BenchmarkONE can help you put together your next landing page or popup campaign with ease. Sign up for free to learn more!
4. Adopt Lifecycle Marketing Strategies
More than just hyper-personalizing your customer's experience when they engage with your brand, you also want to proactively engage with them over time.
Enter lifecycle marketing.
Here, you'll be reaching out at critical moments along their journey with your brand to nurture them toward the "next step" — whatever it may be.
Of course, you'll need to deliver something of value during these engagements.
A few examples:
A

welcome email

for new mailing list subscribers to get them acclimated with your brand

Push notifications delivering promotional offers to first-time buyers

Upsell

or cross-sell offers delivered to returning customers based on buying habits and patterns

Abandoned cart emails

for those who failed to go through with a purchase after showing clear intent to buy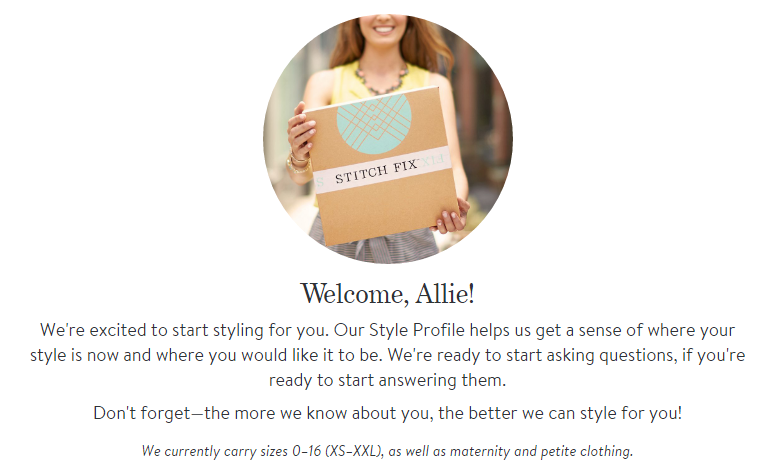 Source / Again, Stitch Fix knows how to deliver relevant value at all stages of the customer journey.
Lifecycle marketing and marketing automation go hand-in-hand. Learn more about how BenchmarkONE can help you get started!
5. Dive Into Relationship Marketing
While lifecycle marketing and hyper-personalization focus on keeping your customers engaged and heading toward a purchase, it's also important to focus on building an actual relationship with your audience members.
"Building meaningful relationships with our audience has helped us achieve our business goals. By segmenting our customers, we've been able to better adapt our services to our various customer groups. In turn, this has allowed us to deliver unique value to our
customers as well as better support them." – Dorota Lysienia, Community Manager, LiveCareer
You want to use every touchpoint to strengthen the connection between the customer and your brand. More than just "delivering value," you need to show your individual customers how much you appreciate their business and them as a person.
Some key ways to build this relationship:
Deliver timely, relevant, "just because" offers

Go above and beyond to provide tailored customer service

Ask for — and immediately act on — in-depth customer feedback
To make all this happen, you need to have a clear idea of where your customers stand with your company at all times. This is one of the main reasons your business needs a CRM by today's standards.
6. Create a Breadth of Content
When it comes to content marketing, you have a ton of options to choose from.
You definitely want to spread your wings here. If you're focused on just one or two types of content, your audience is going to get bored pretty quickly.
But, this doesn't mean you need to create everything under the sun, either.
Rather, you need to create the type of content that engages and provides value to your audience.
(This, again, is why first- and zero-party data is so important.)
By presenting (and repurposing) valuable content in the right format and on the right channels, you'll maximize the effectiveness of your content marketing efforts across the board.
On that note, it's also crucial to experiment with new content formats and channels as they emerge — but to do so strategically. Instead of just diving into the latest content marketing trends, your focus should always be on using content to deliver valuable information and experiences to your audience.
7. Take Advantage of Social Commerce
Selling directly via social media is becoming an increasingly popular option for small and large businesses alike.
In fact, eMarketer found that the number of consumers making purchases through social media increased by 25.2% in 2020 — and expected to increase by over 12% in 2021, as well.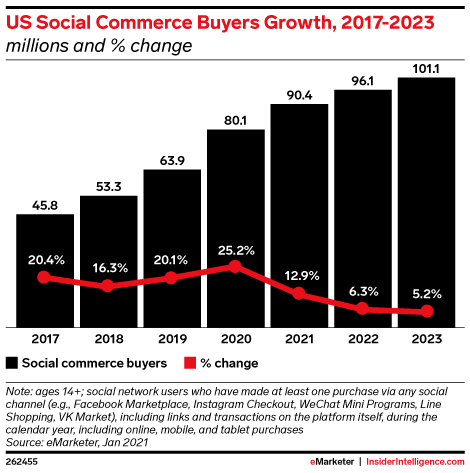 As things stand, the current champions of social commerce are Facebook, Instagram, and Pinterest (respectively). Snapchat and TikTok are also investing more into their social commerce initiatives, making each a potential goldmine for companies with a solid following on said platforms.
Again, though: 
You need to be intentional with your social commerce efforts, focusing on the channel that's right for your brand and your audience. Overall, your goal should be to meet your customers where they are and streamline their path to purchase from there.
8. Consider Marketplace Commerce and Advertising
Marketplaces like Amazon, eBay, and Etsy all provide major opportunities for small businesses looking to generate brand awareness and create a following.
In addition to becoming active on these channels, you might also consider advertising on them, as well. Again, eMarketer reports a huge shift here: In 2020, marketplace advertising increased 38.8% from 2019 — and now represents over 12% of all US ad spend.
Creating display and video ads on these platforms can allow you to gain visibility in front of an existing audience that's primed for purchase. Ideally, you'll attract consumers who are ready to skip right from Awareness to Conversion with the click of a button.

As we discussed, the death of third-party cookies will make it difficult to collect customer data from outside sources. Businesses that operate on Amazon and the like can at least take advantage of the customer data provided on these platforms — allowing for somewhat of a workaround to this newfound "cookie problem."
9. Forge Meaningful Branded Partnerships
In today's ever-connected world, it's become fairly easy for brands to partner up in order to spread awareness and deliver value to a shared audience.
A few examples:
Uber and Spotify

partnered up to allow users to sync accounts and develop specialized playlists for their rideshare experiences

More recently,

Uber and Dettol

got together to ensure drivers and passengers stayed safe and healthy throughout the coronavirus pandemic

Target and New Voices

created a virtual event aimed at celebrating and rewarding Black female entrepreneurs 
When forging partnerships with other brands, practicality and a shared audience should be your top concerns. The idea is to create something that's not just new but that's innovative and meaningful to your target audience; that combines each brand's strengths to create a product, service, or experience that simply can't be found elsewhere.
10. Work With Micro- and Nano-Influencers
Influencer marketing continues to prove effective as the years go by — and it continues to evolve, as well.
For small businesses on a tight budget, micro-and nano-influencers have become the go-to solution here.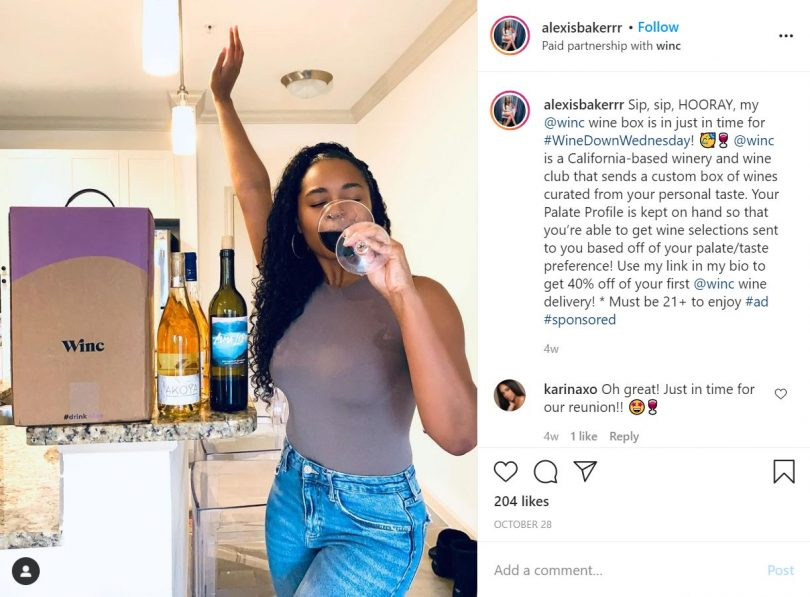 Typically, micro-and nano-influencers are those who have a small but tightly-knit and highly engaged following on social media and elsewhere. 
That said, partnering with these individuals is more about driving brand engagement than casting a wide net. Similarly, it's about forging authentic partnerships — which, in turn, will lead to more authentic engagements and relationships with your new audience members.
On the note of authenticity: 
"It's crucial to work with influencers who truly believe in your brand — not just in terms of the products and services you offer, but in your overall mission. This is what will help attract the right audience to your company — and what will keep them onboard well into the future." – Darren Clay, Co-Owner, Lifted Edibles
11. Focus on Voice SEO
Use of voice search absolutely exploded in 2020 (due in large part to the pandemic and ensuing shutdown):
One-third of US consumers use voice-powered smart devices

34.7 million people use smart devices for consumer-related purposes

More than half of US consumers use smart devices to conduct product research
With this in mind, it's vital that you focus on optimizing your online presence for voice search.
Creating content around conversational long-tail keywords is essential. One effective strategy here is to ask and answer questions directly in your text-based content.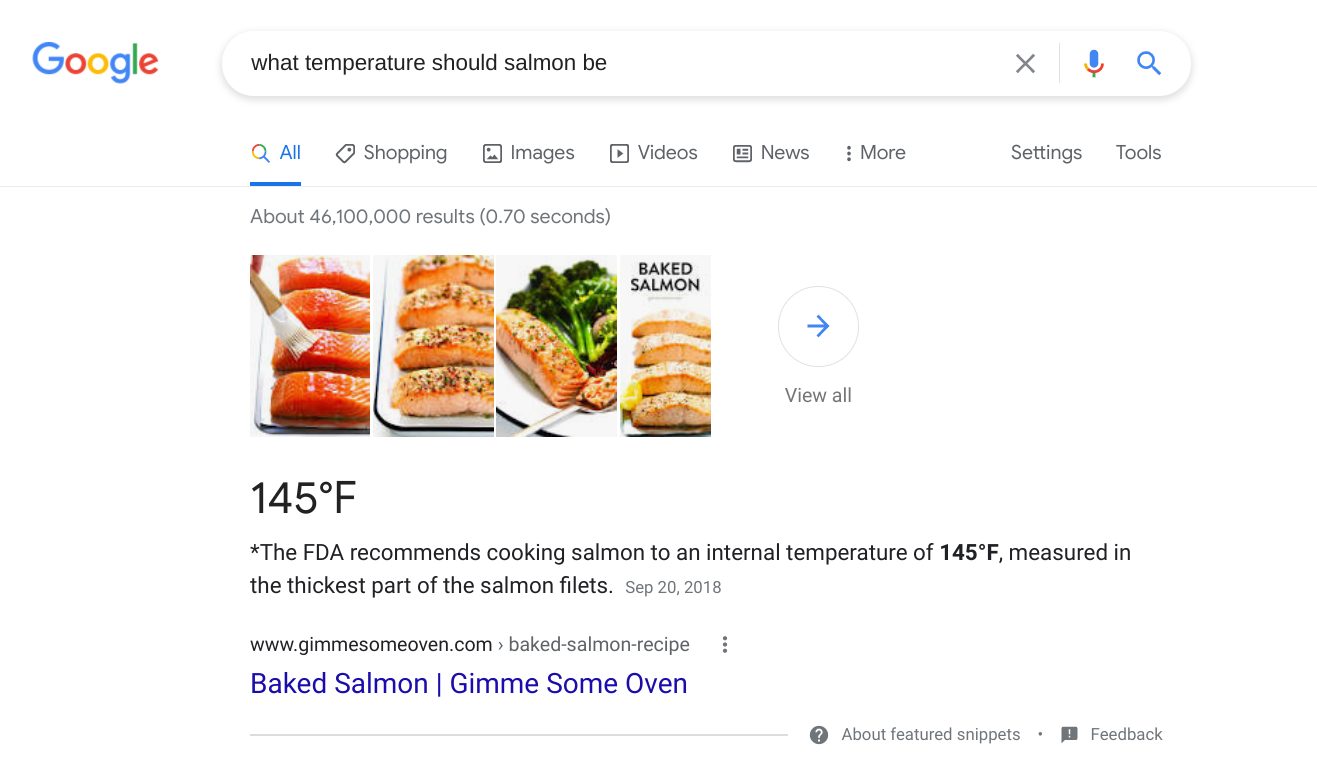 You should also provide a high level of detail in your product descriptions and other on-site content. Similarly, your website should include comprehensive information regarding your store's location, contact details, hours of operation, and more.
There are also technical aspects to voice SEO, such as reducing site load time and optimizing structured data markup. For a closer look at all this, check out our guide to voice search optimization.
12. Dive Into AR/VR Marketing
Augmented and virtual reality marketing have been around for some time but have recently become much more mainstream.
For one thing, the technology has evolved — making it a more viable and practical option for small businesses. As the AR/VR experience becomes more common, it's become more accepted by modern consumers, as well. Finally, the coronavirus shutdown all but made AR/VR a necessity for engagement in many cases.
At any rate, AR and VR marketing allows you to provide immersive and engaging experiences to your customers — whether they're at home or in your brick-and-mortar stores.
IKEA, for example, allows mobile users to visualize how a piece of furniture will look in their homes without even stepping outside.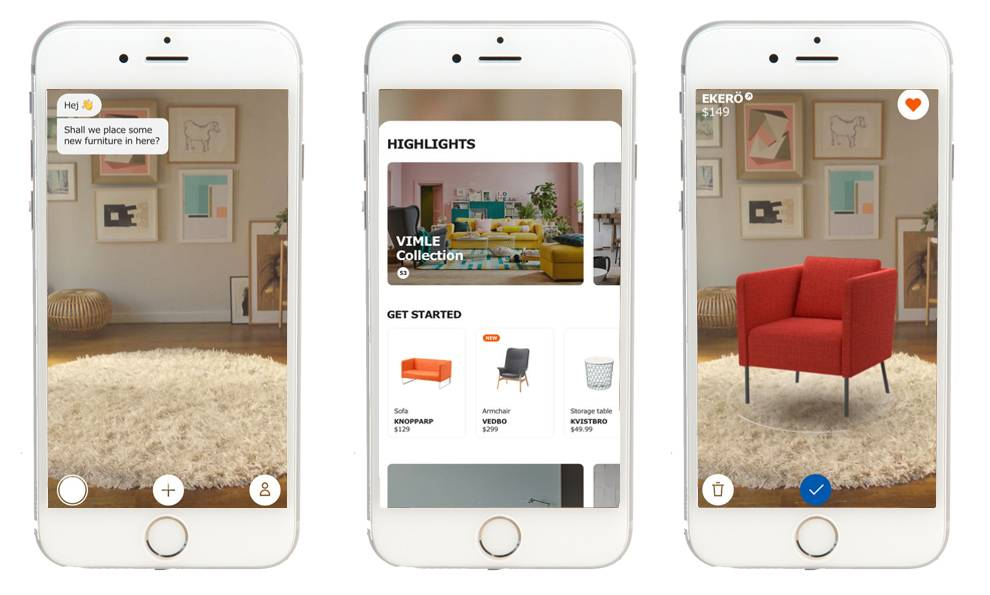 Similarly, Sephora's augmented reality experience provides users with a digital makeover before making a purchase.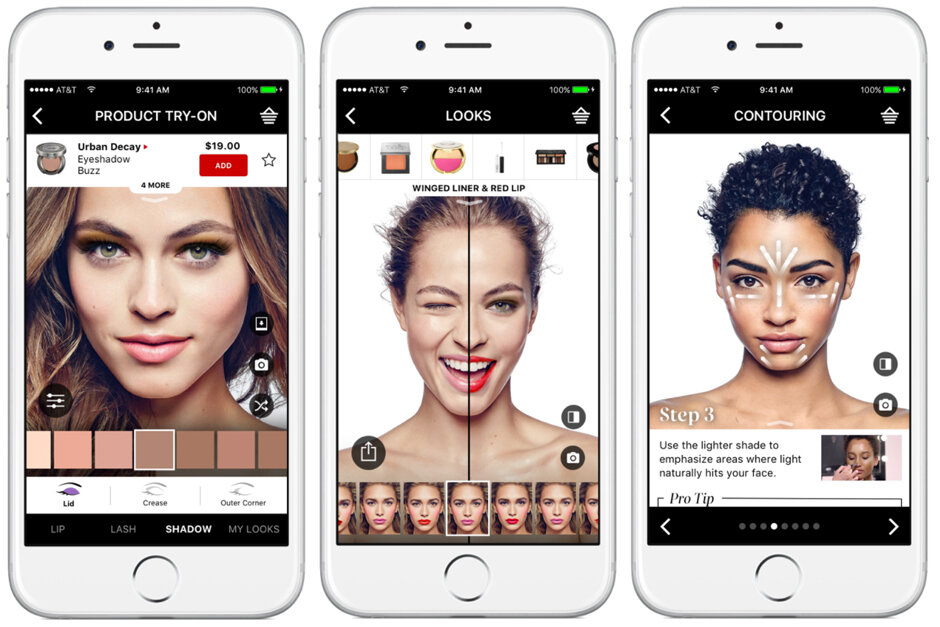 Finally, Timberland allows passersby to play digital dress-up, simulating their look while wearing a whole new wardrobe: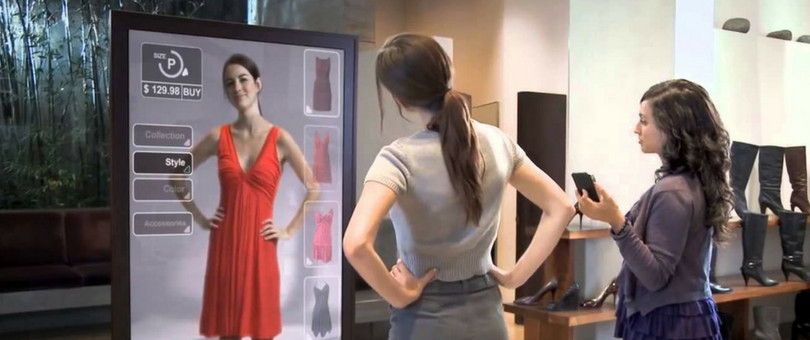 While there's certainly a novelty and newness to these experiences, the focus is always on practicality — and moving the customer closer toward making a purchase. As the technology becomes more commonplace, it will become even more important to be purposeful with how you use it.
13. Provide Streamlined and Automated Customer Support
The ability to deliver laser-fast, comprehensive customer service, and support has become an absolute necessity for companies looking to gain a competitive edge against their competitors. Just consider the following data:
84% of consumers say quality of customer service is a determining factor in their purchasing decision

95% of consumers will or will not remain loyal to a brand based on their customer service experiences

68% of consumers will pay more for products or services from brands that provide superb customer service
While providing hands-on support is still a necessity, nearly 90% of consumers expect brands to also offer self-service options.
There are a number of ways you can do this, such as:
Developing a comprehensive knowledge base

full of vital information surrounding your products and services

Creating a chatbot

that can facilitate engagement and point your customers toward the solutions they're looking for

Offering live-chat options for those who are unable to find the info they need on their own
14. Develop Your Brand's Community
Growing your small business isn't just about making more sales. It's about bringing your audience together to form a tightly-knit community of like-minded people, all aiming to accomplish a common goal.
There are a number of benefits to building a branded community:
You'll develop an authentic image for your brand

You'll facilitate increased engagement from die-hard fans

You'll empower your audience to accomplish great things

You'll

generate referrals

and recommendations from your loyal fanbase
Overall, you want to constantly be growing your community in some way or another. Whether through simple conversations on social media, live/digital events, or other such branded engagements, you should always be looking for ways to bring your audience together as one.
"We've recently made huge progress in developing our brand image with our customers through video.
We've begun highlighting members of our customer-facing teams in short product-related videos. This has been extremely effective in humanizing our software and providing a behind-the-scenes glimpse into how we operate." – Kelly Peters, Manager, Communications & Content, JazzHR
You also want to think of more intentional ways to grow your community too. Creating a community forum as well as loyalty or referral programs can bring together your high-value customers in a more intentional manner — and allow you to deliver additional value to them along the way.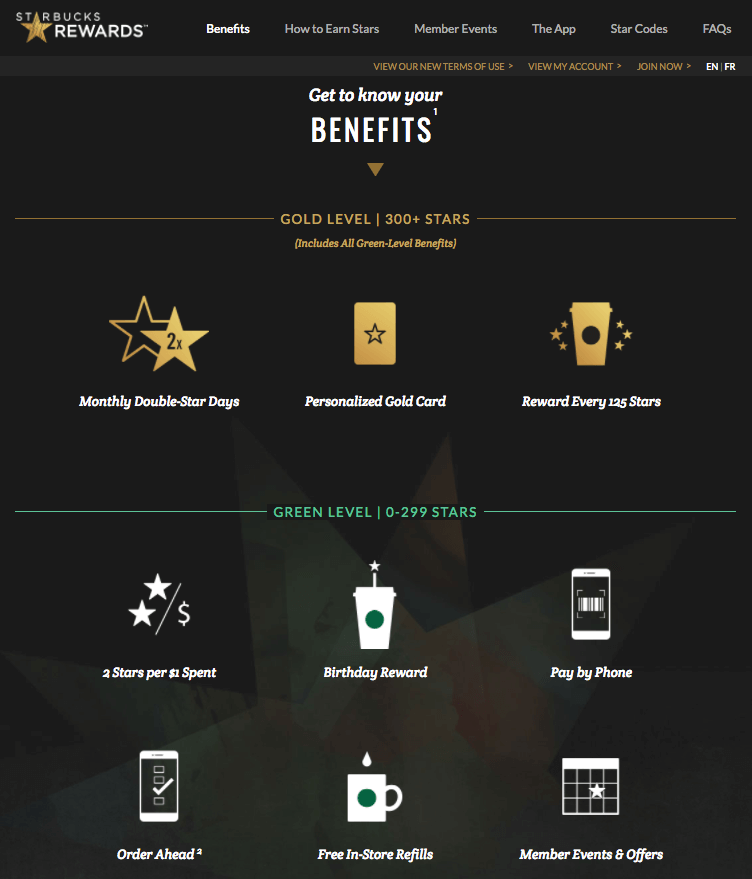 In creating a strong community, you allow your customers to become part of something bigger than themselves and give them more and more reasons to stick with your brand for a long time to come.
15. Create an Omnichannel Experience
Throughout this article, we've talked about using a variety of channels, platforms, and devices to engage your audience.
It's also extremely important that you connect these channels and the experiences you provide on them, to create a cohesive overall journey for your customers.
An omnichannel approach to marketing requires that you:
Integrate your CRM

, email, and marketing automation software, helpdesk software, and any other tools in your tech stack

Sync your customer data between platforms

Create content and experiences that span multiple channels (or that don't relegate the customer to a single channel)
"Going omnichannel ensures your customers can always pick up where they last left off with your brand, regardless of the channel being used. Moreover, it ensures they won't have to backtrack, complete redundant tasks, or otherwise waste time playing catch-up." – Rachel Esco, Marketing, CustomerICare
Overall, it means they'll always be able to take the next step in their journey with your brand on their path toward success.
Wrapping Up
Your ability to grow your small business depends on your ability to stay on top of emerging marketing trends and best practices.
More importantly, you need to know which marketing strategies will work best to keep your audience engaged with your brand.
BenchmarkONE's marketing software helps you keep track of your customer data and engagement history — and can allow you to streamline and automate audience interactions to perfection.
Check out the solutions we offer to learn about which tool best suits your needs — and get started for free!
Author Bio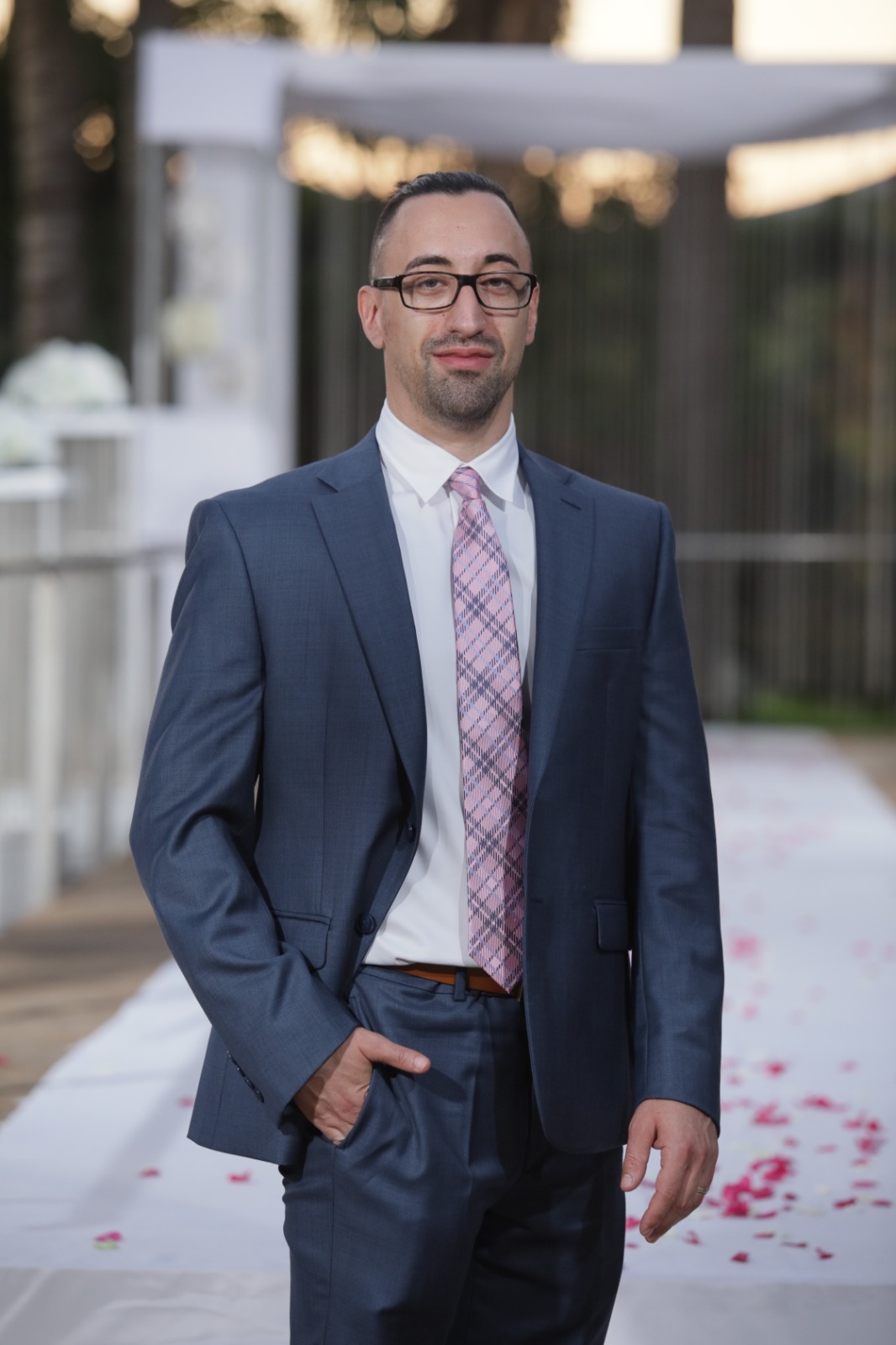 Josh is the Marketing Manager at
Helpjuice
. Helpjuice enables you to easily create a comprehensive knowledge base that can help you streamline and scale your customer support efforts.