You have an exciting new Business philosophy And have been learning Entrepreneurship Guide.
But have you chosen the niche market for your startup?
There was a time when the world was small enough (or, more precisely, the geographic market was sufficiently insulated), you didn't need a niche market.
It's okay to be a generalist. People only have so many places to shop.
But today, we live in a global economy. People can access products and services thousands of miles away, as well as businesses that only exist online.
very competative.
A startup company cannot be everything to everyone. Small businesses do not have the resources to confront Amazon and Alibaba in the world.
Although it may seem counterintuitive to limit the size of the target market, this is exactly what most successful companies do at the beginning.
Amazon started with books and then expanded to other products, hosting services, advertising, and so on. Before adding email, phone, app store, and many other products, Google started with search. Apple started with a computer before adding phones, tablets, headsets, and other products.
When you start a business for the first time, it is better to build something that people like, not something that many people like. It is much easier to cultivate a company that people love and miss, if it is not around, than it is to cultivate a company that people just like.
Startups Start small, but focus on growth Once they find a product market fit. Therefore, finding a business concept that is not only feasible but also profitable and scalable is critical to the success of a startup.
This is where the niche emerges.
What is a niche market?
A niche market is a subset of a larger existing market.
Focusing on a specific niche market can allow your startup to excel at something (and be known for it).
When you provide excellent products or services, you gain a competitive advantage. Therefore, as long as customers need your specific products or services, your business will become a clear choice.
Choosing the right niche market for your business lays the foundation for a successful entrepreneurship.
This is not a decision that can be taken lightly.
Below, we will look at how you can identify and evaluate the possible niche markets for your new startup.
3 very simple steps to determine a profitable niche market: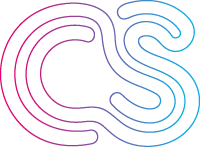 1. Brainstorm your interests, skills and talents.
Starting a startup is a labor of love.
It takes hard work, sweat and tears to make a business from a concept to a reality.
There is no doubt that you will feel tired, feel discouraged, and need to push yourself to move on.You will want Learn to use your self-control and willpower When you start a new business.
even Write a business plan It can be overwhelming for new entrepreneurs.
One way to optimize your chances of success is to choose a company that matches your interests, skills, or talents.
Choosing a business that is in your natural interests is more likely to keep you engaged when things get tough.
Moreover, starting a business that matches your skills or talents will give you the upper hand in your daily business operations.
For example, if you are a truck driver and enjoy travel and schedules, you might consider Start a freight company And become the owner-operator. Your skills and interests are already very suitable for this type of business.On the other hand, if you are a great amateur photographer, please consider Start photography business And get paid for the things you have enjoyed and done well.
So, brainstorm your interests, skills and talents. You never know where the most profitable ideas are. Also, don't review your options early in the process.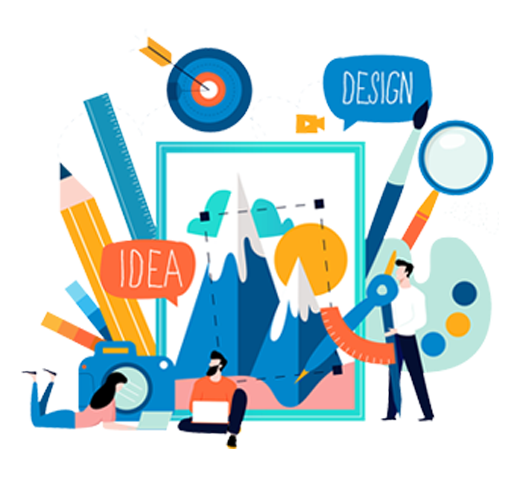 Free brand identity guide
Uncover the secrets of accelerating business growth. Get the free guide now.

We just emailed you the brand identity guidelines.
2. Identify the niche of your interests, skills, and talents.
The ideas you have accumulated so far are just the beginning.
These ideas are the starting point for some in-depth research. And, it is this research that will weed out "good" ideas and help you identify profitable, life-changing ideas that will become your startup.
So, start from asking…
What practical problems can you solve?
A viable entrepreneurial idea must solve a problem. Otherwise, people will not spend their hard-earned money on it.
So, what problems can you use your skills and talents to solve in your area of ​​interest?
Is there an aspect of your hobby that has been driving you crazy and there is currently no solution?
Can you use your talents and skills to solve a problem that you haven't considered before? If you can't figure it out, ask your friends.
The niche is usually determined by finding an audience that is currently underserved or not served at all. Check your list of original ideas and consider which audiences might fit these descriptions.
Conduct keyword research
It is essential to build your business idea in the real world.
However, it is also important to ensure that you can also see digital pictures. A strong online presence is essential for success, and it is also essential for rapid expansion.
Therefore, research keywords related to your business idea to measure your interest and discover related concepts.
Tools like this Google Keyword Planner, Keyword browser for ahrefs, with SEMRush's keyword research kit It can tell you how often people search for certain keywords and how competitive these search terms are.
LSIGraph.com It is another great free tool-when you enter a single keyword, it will show you the relevant keywords, search frequency and level of competition. Similarly, free sites"Answer the public"Shows related keywords and frequently used search phrases. (Both offer paid versions so you can search for more keywords.)
This research may help discover other relevant paths for your business.
It will also show whether people are showing interest in keywords related to your business. If they are-that would be great!But if people Is not Show interest, then it is safe to assume that this may not be the most profitable niche for your startup.
Pro type: With the right idea, it is possible Create a successful business in a niche market where keywords are weak. However, it needs to invest more time and money to raise awareness and build followers. There is no guarantee of success, so please follow this path at your own risk.
3. Research your market.
So, you have an idea. Moreover, your idea solves a problem and has some fairly high-volume keywords. great!
However, this is not enough to ensure that your startup is financially successful. It is best if you are sure of two other things:
There is an audience who is willing and able to pay for this solution.
And the competition is not so fierce that you will never gain any traction.
So let's take a look at a few ways market survey And evaluate your potential market.
Analyze the target market size
Start-ups can only succeed when they have a large enough market support.
If not enough people are willing to pay for your product or service (or they cannot afford it), then you are doomed to fail. Moreover, this is not a dramatic embellishment-it is a cold truth.
You cannot skip market research.
Start by searching Google for "market size" and the expected field of your startup. You should find some basic advanced statistics about the number of consumers, spending power, and overall market value.
To dig deeper, check out the business data platform, such as Statistician or Ibis world And related business or trade associations.
In addition to the overall market size and more targeted information about your niche (if any), be sure to look for signs that the market is growing or declining. So, look back a few years-compare past and current data. If you want to scale up, the growing market will help you do this.
Finally, the number of keywords can be used as supplementary, anecdotal evidence of market size. The larger the search volume, the larger the market.
You will need this information for your business plan (even if you only create one One page business plan), investors and lenders. You also need to fully understand your target market in order to develop a strong marketing and sales plan for your startup.
Investigate competition
The next step is to check your competitors.
Competition is inevitable.
As we are in our Skills for writing a business plan:
Unless you are creating a new industry, you will have competitors. And you need to figure out how to beat them or at least compete with them.
The easiest way to find a competitor is to search for your target keyword on Google and then look at other businesses that appear in the search results.
Is there a large number of relevant websites on the first few pages of the results? If it is, then the market may have been oversaturated.
If you don't get any results, you may be lucky.But it would be better to step back and ask you why There are no competitors before you sprint forward. There may not be a market in this niche.
The best case may be the result of Goldilocks-the existence of some smaller or lower-quality companies will not pose too much threat.
Whatever you find, please check their website. Does their business website look reputable and inspire confidence? Does the website copy express a unique brand positioning?Have these competitors created strong logo, When will you create a strong brand Brand your new business?
There are other ways to evaluate your competitors. Thomas Smale, contributor to the Entrepreneur Leadership Network, Share some other signs:
…You can enter and succeed in a niche market, even if there are already other websites serving it:
Low-quality content. In a niche market where other business owners have not created high-quality, detailed content that serves the audience, you can easily stand out from the competition.
Lack of transparency. Many online entrepreneurs disrupt the industry by establishing a true and transparent presence in niche markets where other sites are faceless and overly corporate.
Lack of paid competition. If you find a keyword with relatively high search volume but little competition and paid advertising, then you definitely have a chance to disrupt the market.
Therefore, please investigate the competitor's signs. And, please consider all factors before deciding which niche market is right for you.
Find your niche
The process of choosing a profitable niche is not complicated. However, it does require you to do errands.
Before identifying a niche for your new startup, follow these steps and you will identify a niche where your business can thrive.