The latest installment of the epic Bond franchise, No Time to Die, has been postponed month after month due to the coronavirus pandemic.
For those needing a fix for their 007 obsession, look no further.
Here is a list of all the Bond films, ranked according to critics, from best to worst…
1. Goldfinger, 1964, 99%
Goldfinger tops the list, with a stunning near-perfect score on Rotten Tomatoes.
Starring Sean Connery as Bond, the film sees 007 face Goldfinger, one of the most infamous villains of all time. Bond must outwit him to prevent him from raiding Fort Knox and obliterating the world's economy.
Rotten Tomatoes critics' consensus says of the film: "Goldfinger is where James Bond as we know him comes into focus – it features one of 007's most famous lines ("A martini. Shaken, not stirred") and a wide range of gadgets that would become the series' trademark."
2. Dr. No, 1962, 95%
The 1962 film Dr. No launched the Bond franchise and is an eternal fan-favourite. The film sees Sean Connery alongside Ursula Andress as Honey Ryder confront the evil Dr. No, in a bid to thwart his plans to destroy the U.S. Space Program.
The Rotten Tomatoes Critics' Consensus says: "Featuring plenty of the humor, action, and escapist thrills the series would become known for, Dr. No kicks off the Bond franchise in style."
3. From Russia With Love, 1963, 95%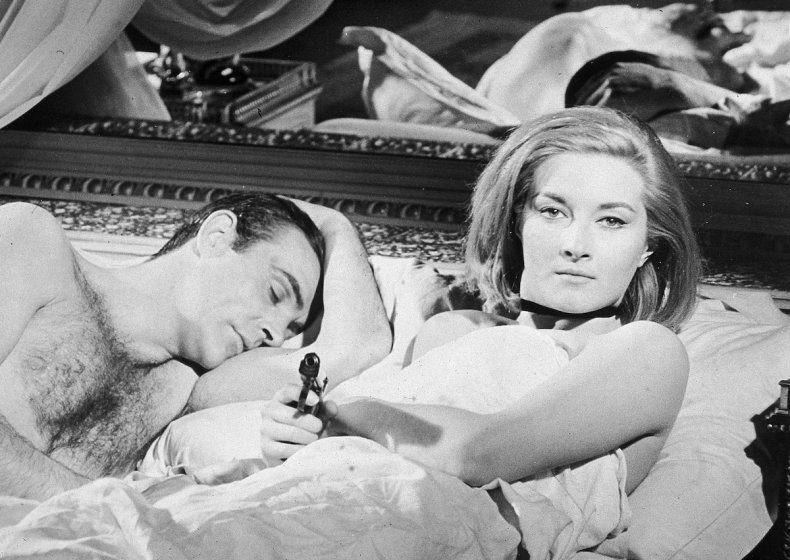 From Russia With Love is only the second Bond film to be made, yet it's one of the best by far. This film sees Sean Connery as the British agent battling against a criminal organisation called SPECTRE.
Rotten Tomatoes Critics consensus states that this film is "a razor sharp, briskly-paced Cold War thriller that features several electrifying action scenes."
4. Casino Royale, 2006, 94%
Casino Royale is our highest-ranking Daniel Craig Bond film—and with good reason. This film sees Bond seek to interrupt a terror-organization's financing scheme, alongside Bond girl Vespa Lynd, played by Eva Green.
Rotten Tomatoes Critics Consensus says: "Casino Royale disposes of the silliness and gadgetry that plagued recent James Bond outings, and Daniel Craig delivers what fans and critics have been waiting for: a caustic, haunted, intense reinvention of 007."
5. Skyfall, 2012, 92%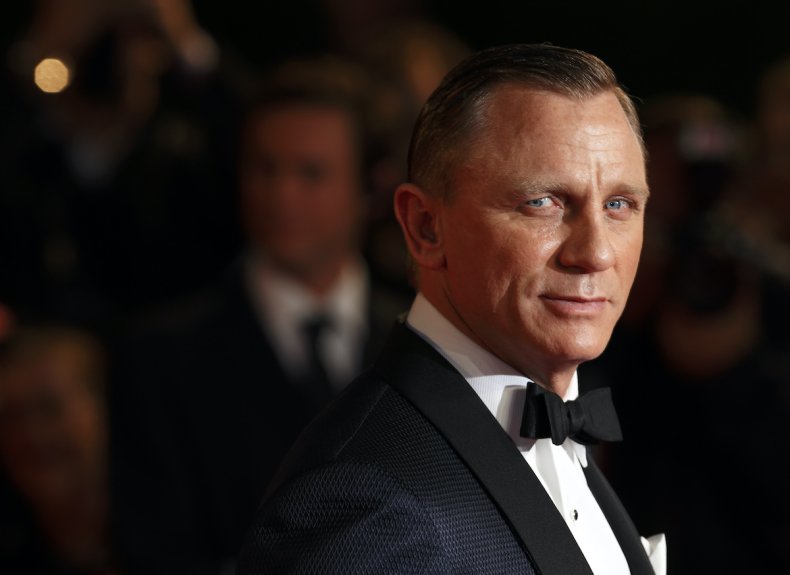 Skyfall sees Bond heads to his Scotland to save M16 and agent M, aided only by a field agent. Despite coming fifth on this list, the movie was nominated in more categories a the Oscars than any other Bond film.
Rotten Tomatoes Critics' Consensus says: "[Director] Sam Mendes brings Bond surging back with a smart, sexy, riveting action thriller that qualifies as one of the best 007 films to date."
6. Thunderball, 1965, 86%
A Sean Connery classic, Thunderball features the recurring threat of the terrorist group, SPECTRE. This time, SPECTRE hijacks two warheads and threatens to use them to extort hundreds of millions of pounds.
The film scores an impressive 86% on Rotten Tomatoes, with its critics' consensus stating: "Lavishly rendered set pieces and Sean Connery's enduring charm make Thunderball a big, fun adventure, even if it doesn't quite measure up to the series' previous heights."
7. On her Majesty's Secret Service, 1969, 81%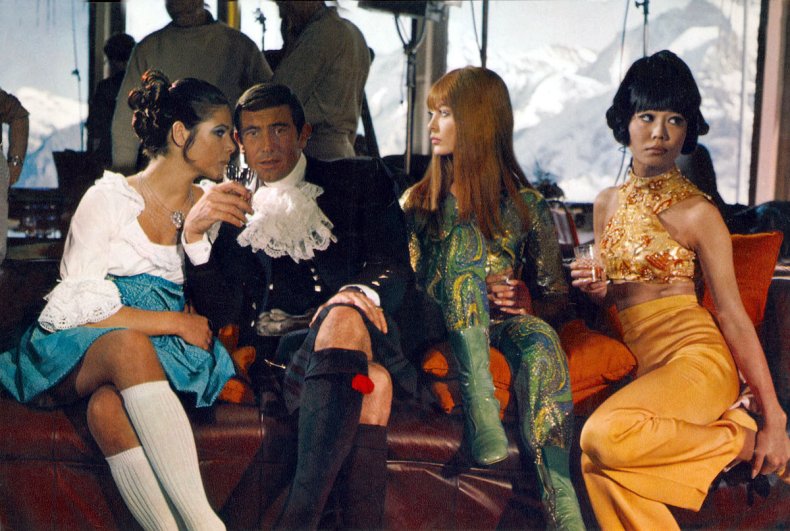 On her Majesty's Secret Service is actor George Lazenby's only appearance as Bond for the franchise, and it does not disappoint.
The film follows Agent 007 as he battles SPECTRE in the Swiss Alps.
Rotten Tomatoes critics' consensus says: "George Lazenby's only appearance as 007 is a fine entry in the series, featuring one of the most intriguing Bond girls in Tracy di Vincenzo (Diana Rigg), breathtaking visuals, and some great ski chases.
8. The Spy Who Loved Me, 1977, 80%
This '70s classic follows Bond, played by Roger Moore, as he struggles to defeat evil maniac Karl Stromberg after he threatens to destroy New York City with nuclear weapons.
Bond and his companion, Russian Agent Anya Amasova, go on a mission that sees them driving cars underwater and skiing off the edge of cliffs.
Rotten Tomatoes Critics' Consensus states that, "Though it hints at the absurdity to come in later installments, The Spy Who Loved Me's sleek style, menacing villains, and sly wit make it the best of the Roger Moore era."
9. GoldenEye, 1995, 78%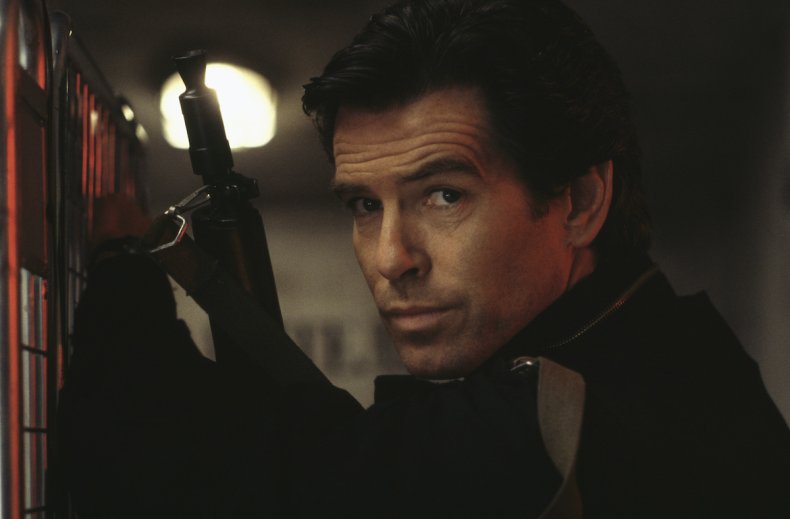 This film, with Pierce Brosnan as Bond, follows 007 as he saves the world from spy-turned-enemy Agent 006, played by Sean Bean.
GoldenEye was Brosnan's first appearance in the Bond role, and according to Rotten Tomatoes Critics Consensus, it was also his best. It says: "The first and best Pierce Brosnan Bond film, GoldenEye brings the series into a more modern context, and the result is a 007 entry that's high-tech, action-packed, and urbane."
10. License to Kill, 1989, 77%
License to Kill follows Bond after he goes rogue to track down an international drug cartel's powerful and influential leader. But things get personal when his friend is murdered by the cartel––making this quest not only professional, but personal.
With Timothy Dalton as Bond, Rotten Tomatoes Critics' Consensus says: "License to Kill is darker than many of the other Bond entries, with Timothy Dalton playing the character with intensity, but it still has some solid chases and fight scenes."
11. The Living Daylights, 1987, 74%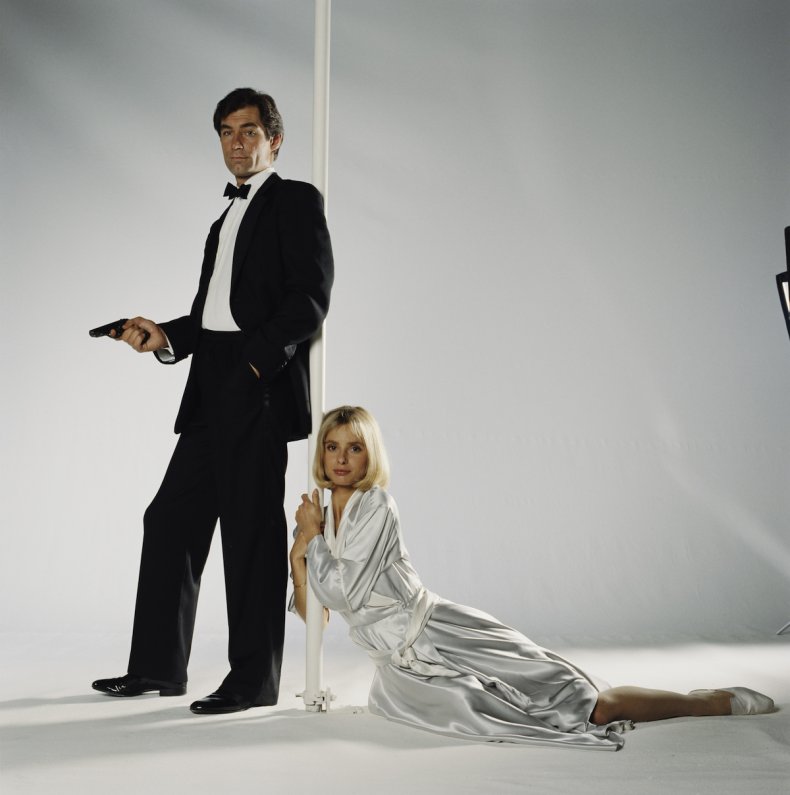 The Living Daylights is Dalton's first appearance as Bond. During this action-packed movie, Bond helps Russian agent Georgi Koskov defect from the KGB during a symphony performance.
Bond then discovers an arms deal that could have global repercussions.
Rotten Tomatoes Critics' Consensus states that: "Newcomer Timothy Dalton plays James Bond with more seriousness than preceding installments, and the result is exciting and colorful but occasionally humorless."
12. For Your Eyes Only, 1981, 73%
With Roger Moore as Bond, For Your Eyes Only documents the international race to locate the contents of a sunken British ship and its cargo.
The contents of the ship are a nuclear submarine control system––so the race to find the cargo is crucial for the planet's survival.
Rotten Tomatoes Critics' Consensus says: "For Your Eyes Only trades in some of the outlandish Bond staples for a more sober outing, and the result is a satisfying adventure, albeit without some of the bombastic thrills fans may be looking for."
13. You Only Live Twice, 1967, 73%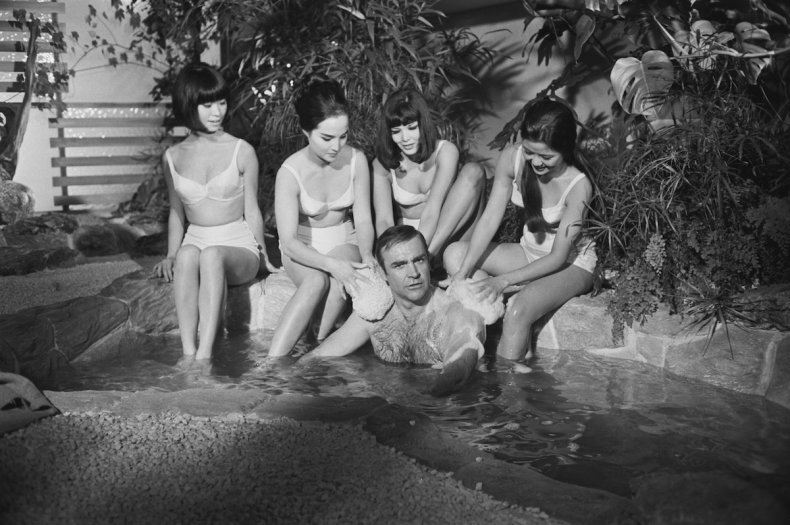 The 1967 film You Only Live Twice sees a classic Sean Connery Bond chasing down missing American and Russian spacecrafts while the world sits on the cusp of a nuclear war.
This film scored 73 percent on Rotten Tomatoes, with its Critics' Consensus stating that "with exotic locales, impressive special effects, and a worthy central villain, You Only Live Twice overcomes a messy and implausible story to deliver another memorable early Bond flick."
14. Never Say Never Again, 1983, 69%
An older Sean Connery appears in this film as Bond, and makes a catastrophic error on a mission, causing M to suspend him from active duty.
But when Fatima Bush of SPECTRE steals two nuclear missiles from the military, M reinstates Bond; the only man to get the job done.
Rotten Tomatoes' Tomatometer score for this film is 69 percent. Its Critics' Consensus reads: "While the rehashed story feels rather uninspired and unnecessary, the return of both Sean Connery and a more understated Bond make Never Say Never Again a watchable retread."
15. Live and Let Die, 1973, 67%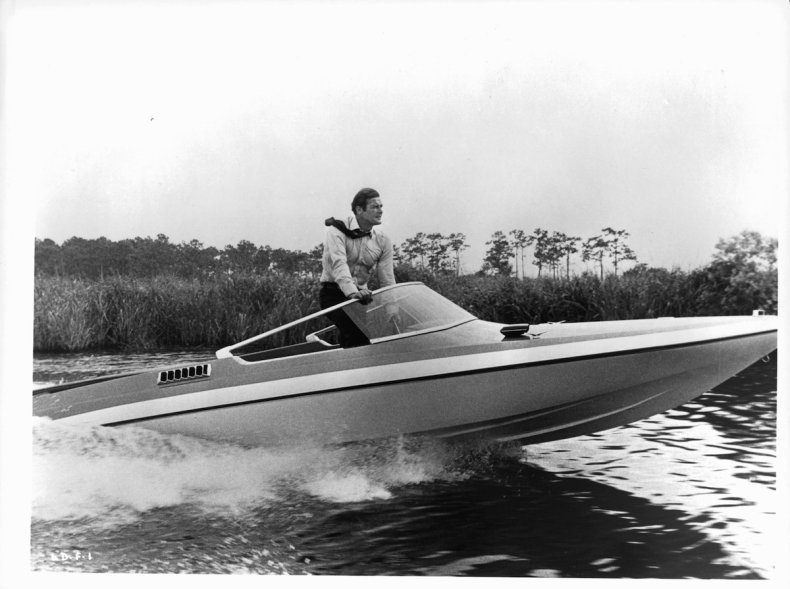 Live and Let Die chronicles the aftermath of three murders of British Agents and Bond's investigation of the crime. Bond, played by Roger Moore, finds himself a target.
Bond spends the film evading Mr. Big, AKA Kananga.
Rotten Tomatoes Critics' Consensus says: "While not one of the highest-rated Bond films, Live and Let Die finds Roger Moore adding his stamp to the series with flashes of style and an improved sense of humor."
16. Quantum of Solace, 2008, 64%
In Daniel Craig's second appearance as Bond, Quantum of Solace features a personal mission to hunt those who blackmailed his now-dead lover, Vesper Lynd.
The 2008 film did not score nearly as highly as Casino Royale for Rotten Tomatoes critics, but their consensus says it is still enjoyable.
The critics' consensus states: "Brutal and breathless, Quantum Of Solace delivers tender emotions along with frenetic action, but coming on the heels of Casino Royale, it's still a bit of a disappointment."
17. Spectre, 2015, 63%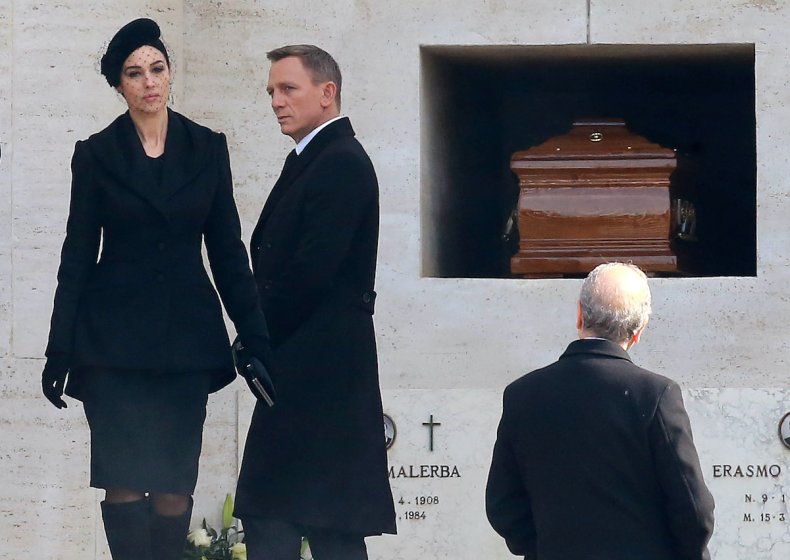 The most-recent Bond film, Spectre follows Bond across the world to Rome and Mexico, where he must fight SPECTRE in their modern form.
Bond is joined by Madeleine Spectre, played by Léa Seydoux. The film received a respectable score of 63` percent on Rotten Tomatoes.
Its Critics' Consensus says: "Spectre nudges Daniel Craig's rebooted Bond closer to the glorious, action-driven spectacle of earlier entries, although it's admittedly reliant on established 007 formula."
18. Diamonds Are Forever, 1971, 63 percent
The movie begins with a Sean Connery Bond investigating the diamond market, and discovers that his enemy Blofield has been stockpiling them for his super-powered laser.
The film also scored 63 percent on Rotten Tomatoes, and its Critics Consensus says the film "is a largely derivative affair, but it's still pretty entertaining nonetheless, thanks to great stunts, witty dialogue, and the presence of Sean Connery."
19. Moonraker, 1979, 60%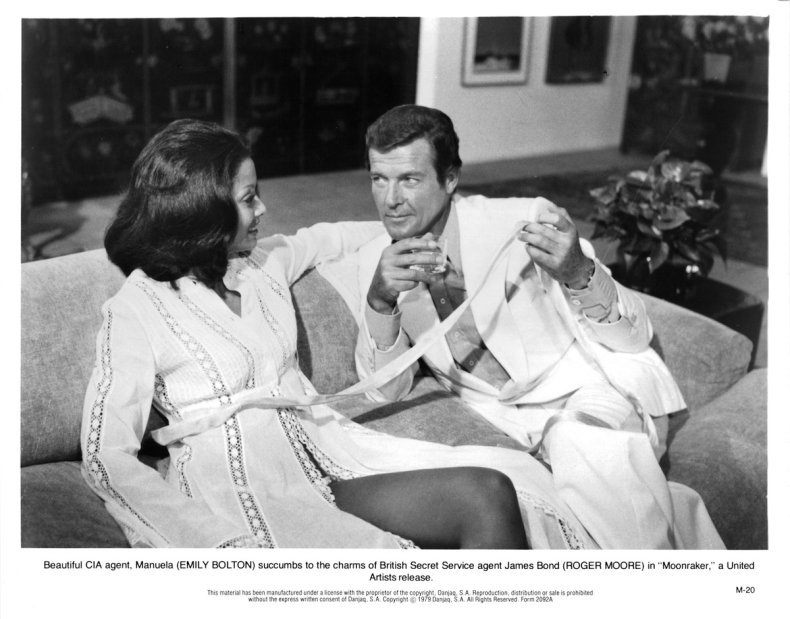 This Bond film sees Agent 007 rocket on an adventure that takes him to Rio de Janeiro, Venice, and space. Bond, played by Roger Moore, investigates the hijacking of a space shuttle in Moonraker alongside the stunning CIA Agent Holly Goodhead, played by Lois Chiles.
Rotten Tomatoes Critics' Consensus says of the film: "Featuring one of the series' more ludicrous plots but outfitted with primo gadgets and spectacular sets, Moonraker is both silly and entertaining."
20. Tomorrow Never Dies, 1997, 57%
After media tycoon Elliot Carver (played by Jonathan Price) tries and fails to expand his empire into China, Carver attempts to use his media titles to speed sparks of war between the West and China.
Pierce Brosnan as Bond travels to China to stop the media mogul in his tracks, with the help of Chinese secret agent Wai Lin (played by Michelle Yeoh).
Rotten Tomatoes Critics' Consensus says the film is "a competent, if sometimes by-the-numbers entry to the 007 franchise." It continues to say that "Tomorrow Never Dies may not boast the most original plot but its action sequences are genuinely thrilling."
21. Die Another Day, 2002, 56%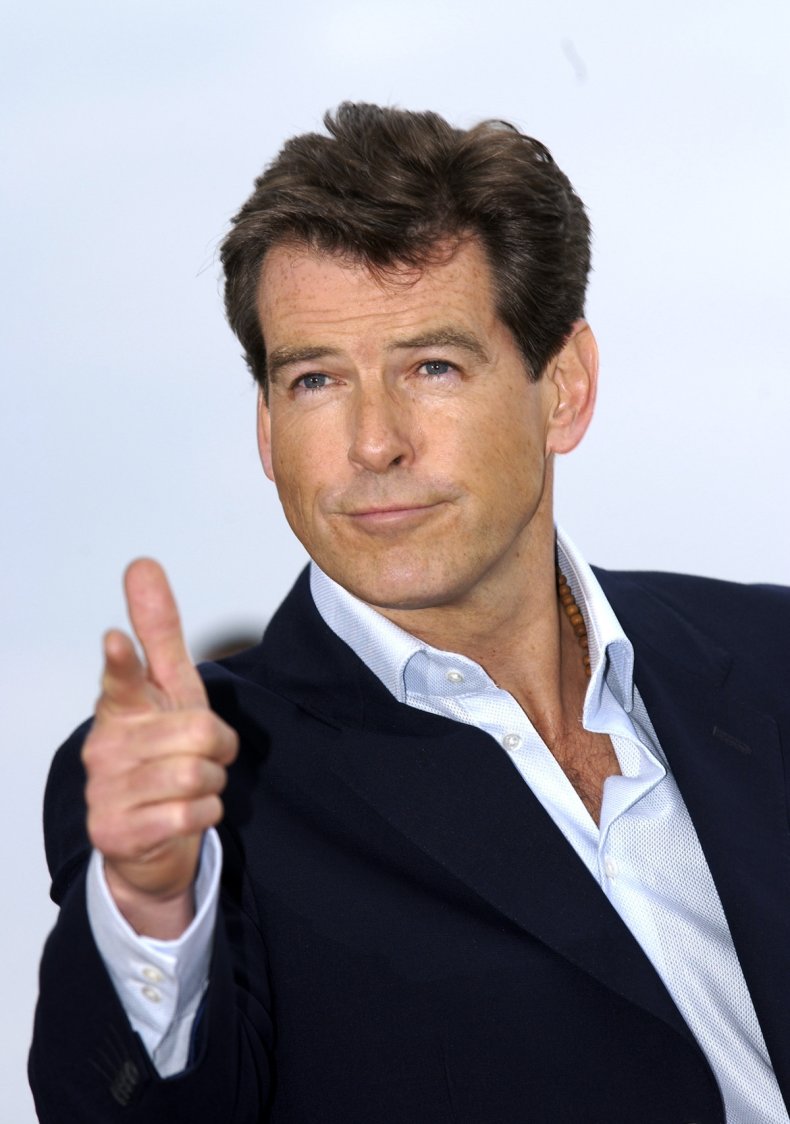 Another Pierce Brosnan film comes in to the bottom of this list, with Die Another Day only scoring 56% on the Tomatometer.
In Die Another Day, Bond is captured by North Korean agents and goes to prison. After his release, Bond seeks out his betrayer, convinced it is someone within British Intelligence.
Rotten Tomatoes Critics' Consensus states: "Its action may be bit too over-the-top for some, but Die Another Day is lavishly crafted and succeeds in evoking classic Bond themes from the franchise's earlier installments."
22. The World is Not Enough, 1999, 52%
Brosnan plays Bond in The World is Not Enough, which follows him as deescalates a power struggle for the world's oil supply. He is assigned to protect the daughter of an oil millionaire, Elektra King and they both battle against Renard, a man with a bullet lodged in his brain, causing him to be unable to feel pain.
While this outlandish plot is standard for the 007 franchise, Rotten Tomatoes critics were not impressed. Its Critics' Consensus states that The World is Not Enough is "plagued by mediocre writing, uneven acting, and a fairly by-the-numbers plot, The World Is Not Enough is partially saved by some entertaining and truly Bond-worthy action sequences."
23. Octopussy, 1983, 42%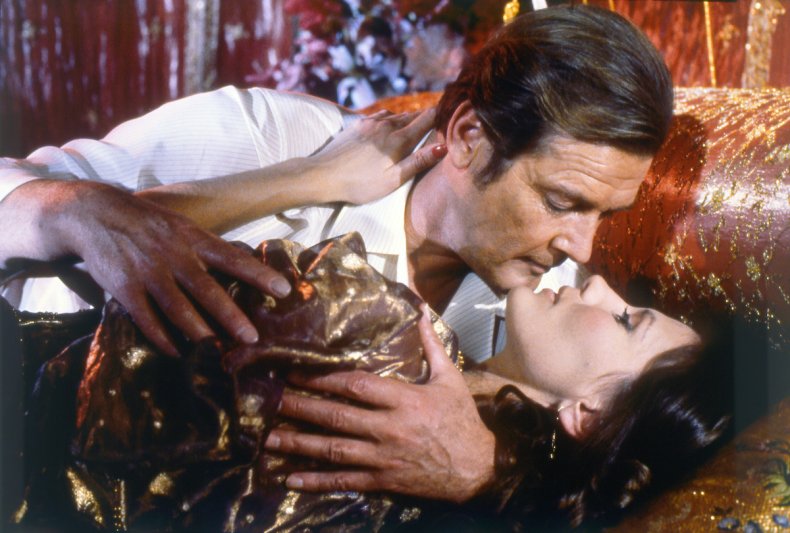 In this Bond film, Roger Moore plays the 007 agent, who bewitched by Octopussy, who is involved in a military plot to destroy détente.
Rotten Tomatoes gives this film 42 percent, and its critics consensus states: "Despite a couple of electrifying action sequences, Octopussy is a formulaic, anachronistic Bond outing."
24. The Man with the Golden Gun, 1974, 40%
In The Man with the Golden Gun, Roger Moore plays Bond, and struggles to locate a contraption that can turn the sun's heat into a weapon.
With a dismal 40 percent on Rotten Tomatoes, this film gets the following comment from Rotten Tomatoes Critics' Consensus: "A middling Bond film, The Man With the Golden Gun suffers from double entendre-laden dialogue, a noteworthy lack of gadgets, and a villain that overshadows 007."
25. A View to Kill, 1985, 37%
Last on the list is A View to Kill, in which Bond foils a plot for mass destruction, sparked by Bond finding a microchip in the body of a dead colleague.
The film only scores 37% on Rotten Tomatoes. Their Critics Consensus says: "Absurd even by Bond standards, A View to a Kill is weighted down by campy jokes and a noticeable lack of energy."