According to WEI, the slowdown remains.
Figure 4: Lewis-Mertens-Stock weekly economic index (blue), OECD weekly tracker (tan), Baumeister-Leiva-Leon-Sims US weekly economic conditions index plus 2% trend (green).Source: New York Fed via fred, OECD, WECIand the authors' calculations.
Still, the forecast and trailing estimates now point to growth in the first quarter, albeit with some large variances (and all of which imply a negative output gap, taking the CBO's potential estimate as a given).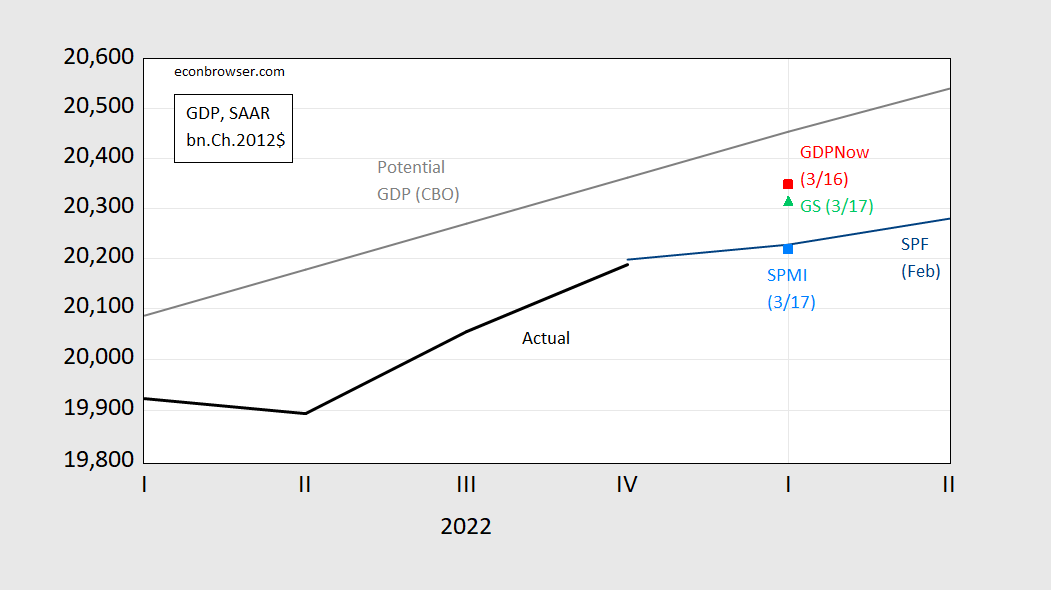 figure 2: GDP (bold black), GDPNow (red squares), S&P Market Insight (sky blue squares), Goldman Sachs (light green triangles), Survey of Professional Forecasters survey median forecast (blue line), all bn.Ch.2012 $ SAAR . Source: BEA 2022Q4 Second Edition, Federal Reserve Bank of AtlantaS&P Global (3/17), Goldman Sachs (3/17), Philadelphia Fed SPF (February), CBO Budget and Economic Outlook (February 2023), and author's calculations.
Q1 growth was positive, but modest, from a low of 0.6% q/q SAAR in SPMI (formerly Macro Advisers, formerly IHS Markit) to a high of 3.2% in Atlanta Fed GDPNow. We are now about 40 days away from the early release of GDP for the first quarter of 2023. Historically, GDPNow is slightly above the Bloomberg Consensus in this range (RMSFE is slightly smaller). As of yesterday, this appeared to be around 0.55% q/q SAAR.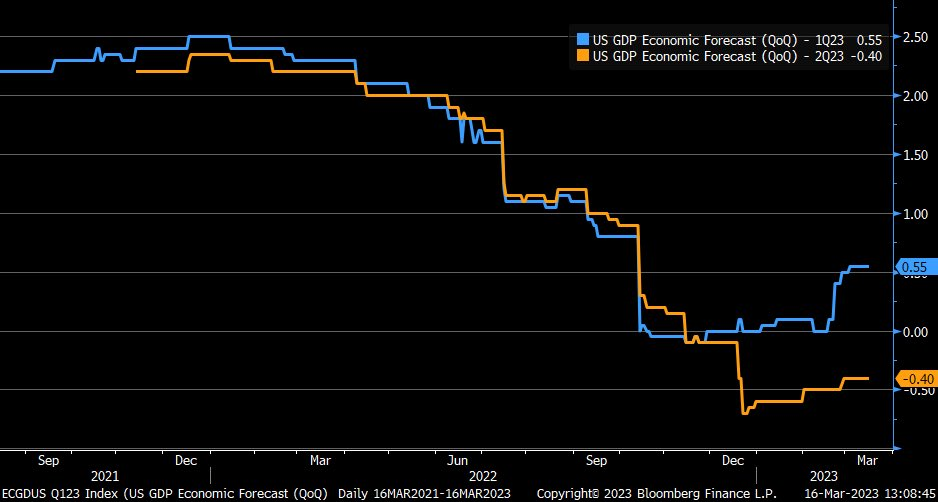 source: Liz Ann Sonders March 17, 2023.