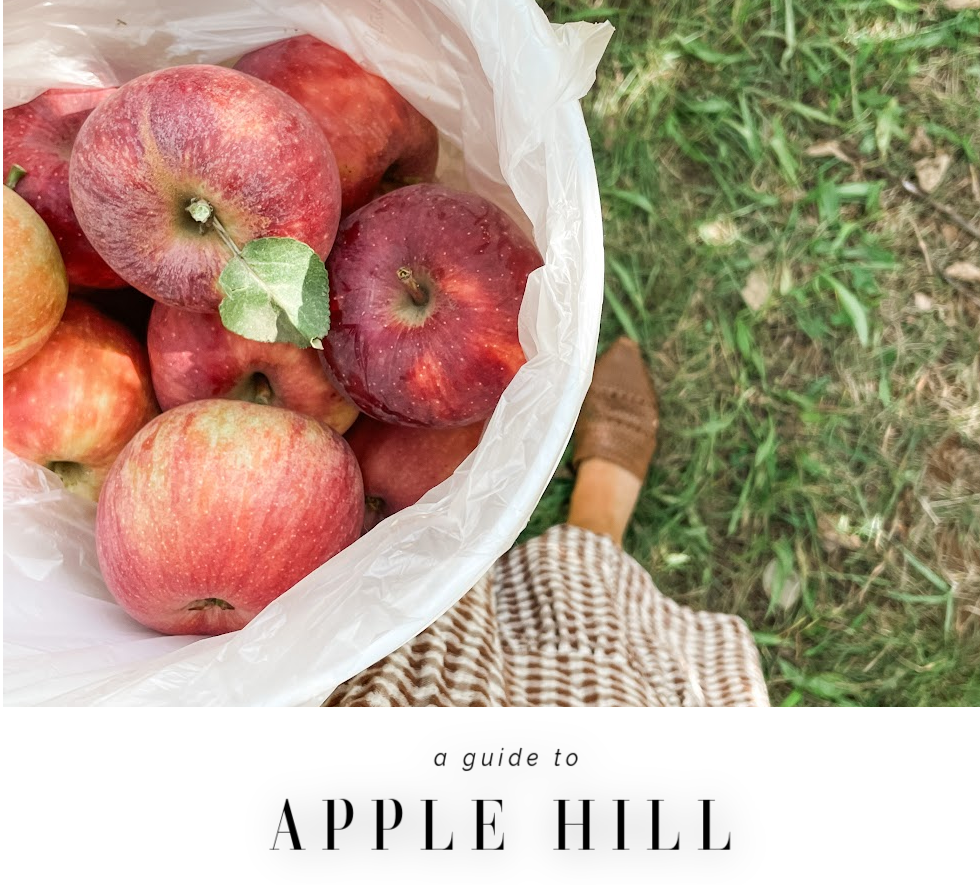 Autumn in Northern California wouldn't be complete without a trip to Apple Mountain. If you're in the area, you've no doubt heard of Apple Hills. This is our "quintessential fall" spot and a must-go to kick off the fall season! I have been going every year since I was a child, and now I can take my baby to experience it. I am so happy. Apple Hill is a collection of more than 50 local family farms nestled in the foothills of the Sierra Nevada Mountains. There's an apple orchard for you to pick or pick a few bushels, a perfect spot for family photos, a pumpkin patch and nature trails, a children's play area, picnic spots and special treats, pony rides and lots of family memories! We just went with a group of friends and had the best time, and I thought it would be fun to share our "Guide to Apple Mountain" if you're planning a trip too!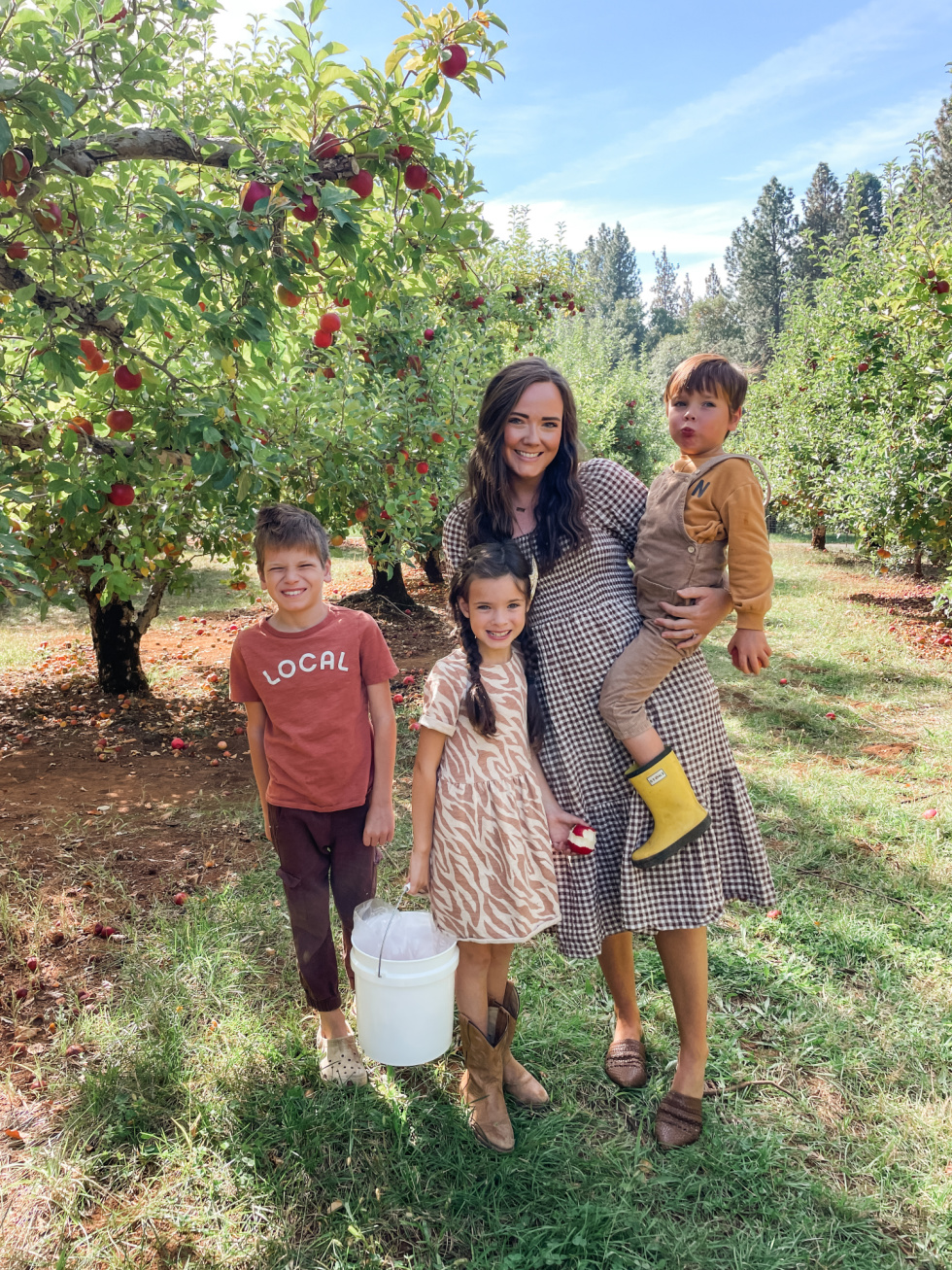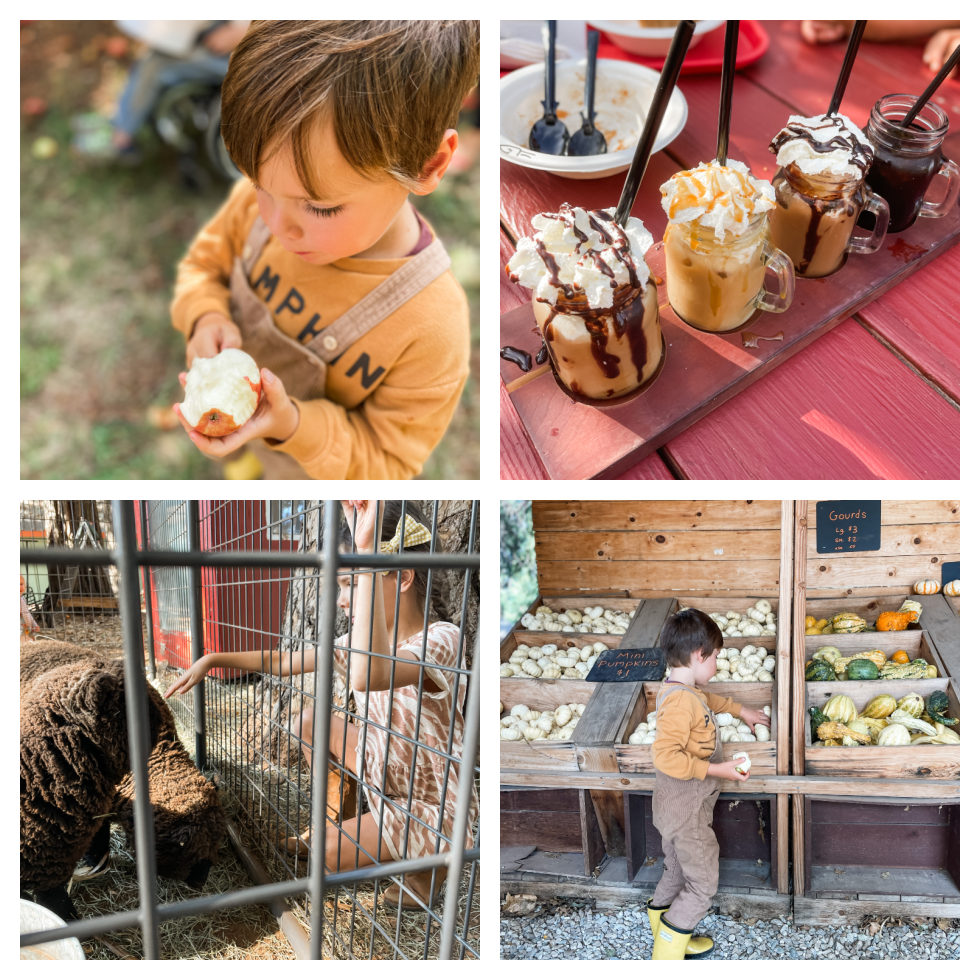 A guide to our favorite farms in Apple Mountain:
apple ridge farm– Flower hikes, apple orchards, BBQ lunch options, pumpkin patches, mazes and gem mining!
O'Halloran's Apple Trail Ranch– This is new to us this year and has definitely been added to our must-have list! They have the best orchard for apple picking (and some cute family photos!), a huge pumpkin patch, a farm stand, and even some goats and sheep!
Hidden Star Camino– This is the place to take your kids! They have lots of fun play areas for the kids to explore, including a great seesaw and an old fire truck and airplane to climb into! This is a popular place and we go every year now! They also have delicious ciders (great for families and adults)!
grandpa's cellar– We relaxed among the apple trees and played some cornhole! It's such a chill atmosphere and a great place to enjoy some delicious gluten free treats. They also have delicious hot chocolate and coffee flights!
Larsen Apple Barn– Some of my fondest memories of Apple Hill are here, we would always have picnics and eat on their huge lawn with views of the windmills and creek.
mountains– The largest farm with craft vendors, a cute pond to play and relax in, delicious apple pies and cider, and the best apple donuts can all be found here (don't miss it!). They also offer pony rides Friday through Monday, which the kids love!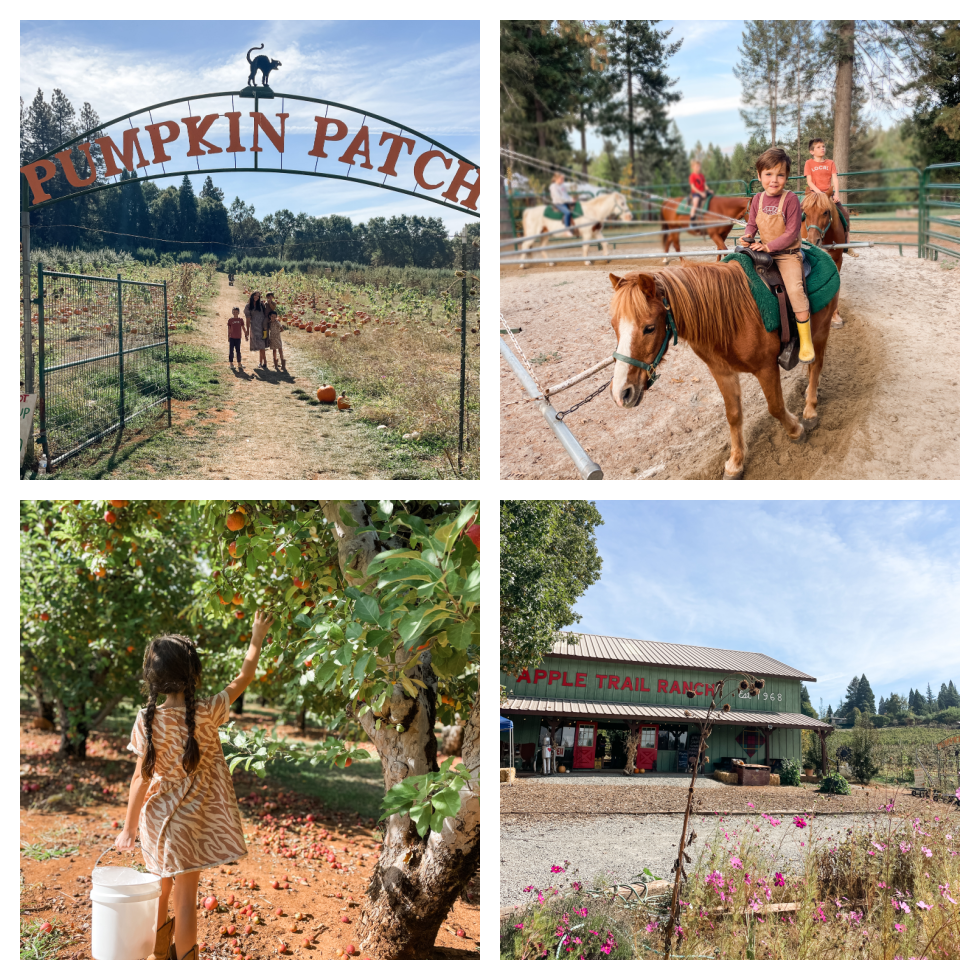 have you been there? Which farm, if any, is your favorite?
Western Europe
Read more about What Katie Did