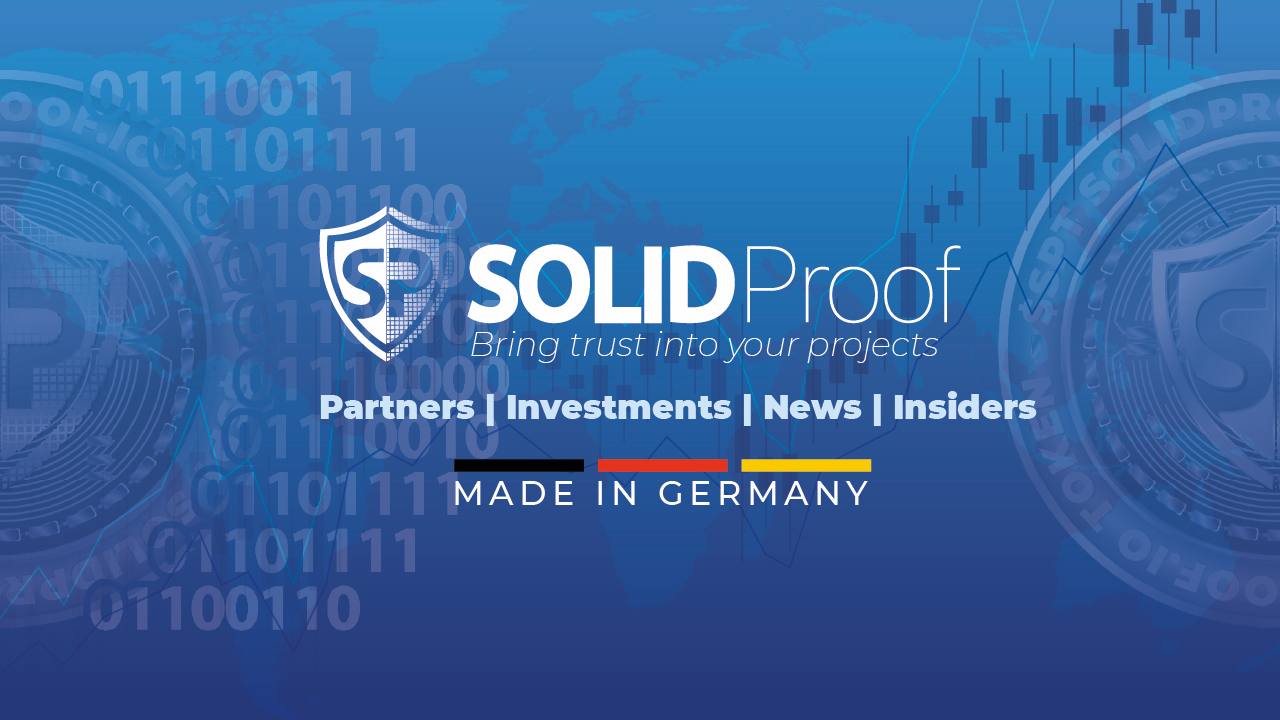 Germany-based KYC, audit and marketing agency, Solidproof, announces plans to expand globally, a very much needed step for web-3 security.
The team at Solidproof is staying true to the goal of ensuring the different stakeholders in the crypto space are secure and harness the immense features of the technology as the company recently announced plans to expand worldwide. Solidproof has grown to become the go-to agency for KYC verification, smart contract Audit, developement and marketing, and the soon-to-be-launch SAAT will further enhance the experience of clients in Europe and other parts of the world.
A plethora of crypto projects has emerged over the years, supposedly delivering solutions to meet the growing and diverse needs of millions of people as well as organizations across industries. One of the major challenges faced by project developers as well as investors is the integrity of the solution. However, Solidproof has ensured that developers and backers have one less thing to worry about concerning the marketability and authenticity of the project and investors, with their range of services.
Solidproof has grown in popularity and acceptance in the crypto world, working on several notable projects and partnering with notable names and institutions to market products and help clients get a KYC-verified badge on partner platforms. The agency also offers smart contract audit, with growing community & demand for security in web-3, solidproof is ready with the kyc & the audit process and bring certainty to smart contracts further reiterating the company's commitment to delivering the best experience to clients.
The company continues to enjoy rave reviews from clients that have leveraged its range of top-notch services to grow their project awareness. "Solidproof has been the best security partner we could possibly ask for! When it came to our audit, they were always available, willing to speak, and happy to help. I don't know that I have ever worked with a company this well-run and helpful. They got both our audit and KYC done super fast and very comprehensively. Thank you, Solidproof for making this process so easy, fast, and pleasant." – CEO of PocketDoge.
For further information about Solidproof and the range of services offered, visit – https://solidproof.io. Solidproof also has a growing online community across social media, including Twitter, Telegram, and Facebook.
Media Contact
Company Name: Solidproof
Contact Person: Kevin K.
Email: Send Email
Country: Germany
Website: https://solidproof.io