Post views:
1,078
Are you looking for gifts for kids that can strengthen their brains and keep them busy with super exciting activities? If yes, then you have come to the right place.
In this article, we have compiled some of the best and affordable Technology Products And toys for kids who love technology. These electronic toys can help you keep your children away from smartphones and serve as the best toys to keep them entertained and busy in creative activities while you are doing housework.
1- VTech Kidizoom Smart Watch
Whether you want to buy smart watch For your child or a gift that is about to be given to others, VTech Kidizoom is your best choice. This is a durable smart watch specially designed for children. They can also take selfies and shoot videos. It may also be great for children to help them learn to watch the time.
VTech KidiZoom Smart Watch DX2, blue: USD 62.99 33.23 USD
2- Intelino Smart Train
It is one of the best electronic toys suitable for children of all ages. It is designed with smart technology and can be controlled via a mobile application. It comes with 40 snap tiles in different colors, designed to control speed and steering. You can also let the train drive automatically, so your children can have fun without any interaction.
Intelino smart train: USD 99.95 USD 84.95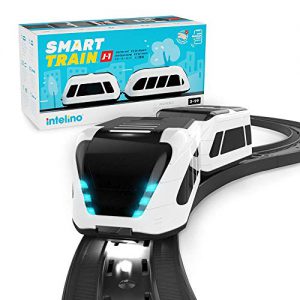 3- Osmo Creative Game Kit
Your child needs to borrow an iPad to play this exciting game, but when you see him/her happy and excited, it will be worth it. It combines technology, problem solving and creativity to help children create magical and exciting animation adventures. It can also improve children's learning ability.
Osmo-iPad Creative Starter Kit: $69.99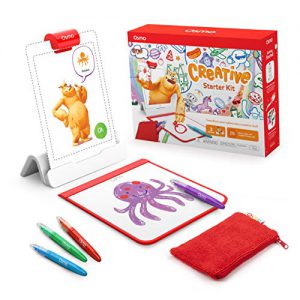 4- UBTECH Jimu Robot Mythical UnicornBot Kit
This coding-based UnicornBot kit designed by UBTECH will bring real charm to your child's life. In his/her big day, this may be the best gift for children who love technology. It comes with a mobile app that can help build and code this mini but super cool creature. Kids can easily program their Jimu robots using mobile apps and spend quality time with their friends.
You must choose the Jimu Robot Mythical UnicornBot kit: 99.99 USD 86.71 USD
5- Huohuotu Alilo Big Bunny G7WIFI
It is an early education tool that can help your child learn more effectively at home. This is a multifunctional toy suitable for children and toddlers who like short stories.It can also be used as Night light, Mp3 player and storyteller at the same time. The soft lighting and soothing sound of this rabbit can help your child enjoy a better sleep at night. In addition, children can also record their stories in this magical toy, so that they can improve their speaking and listening skills in the future.
Fire Fire Rabbit Fire Fire Rabbit G7WIFI early education toy, pink, LCD screen display, WiFi+USB download: $89.99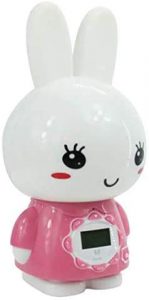 6- Animal Island Learning Adventure (AILA)
A super exciting learning toy that children of all ages can like. It is a technology toy with no ads and no subscription, providing high-quality education and learning content for children. AILA also won the Mom's Choice Award. This children's technology product is most suitable for children over 12 months old. This toy may be very suitable for kindergarten and preschool children. It can make learning fun and exciting.
ANIMAL ISLAND AILA Sit & Play Plus preschool learning and reading system essential: $229.00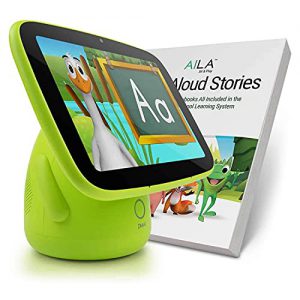 7- SpyX night mission goggles
Does your child want to monitor their enemies (friends while playing games) at night? Just show them these SpyX night mission goggles. For children who like to play group games in the dark, this is a super magical technical tool. With dual LED lights mounted on the top, the goggles can illuminate the darkness up to 25 feet. It can make your little superhero feel like James Bond while monitoring other participants in the game.
SpyX Night Mission Goggles: $24.99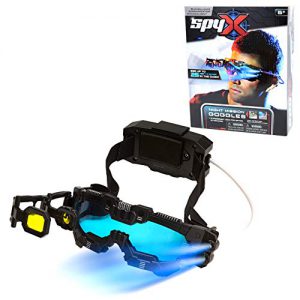 8-Fifine USB recording microphone
This USB recording microphone can be used by children of all ages in different situations, such as when playing online videos, playing online games or singing their favorite songs. Finine USB recording microphone can also improve the recording level of YT videos or podcasts for young children. For children, this can be a great technology gadget to replace their uncomfortable low-quality headphones.
Finine USB recording microphone: 35.99 USD 29.99 USD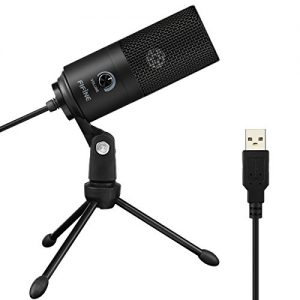 9- Fujifilm Instax Mini 9 camera
If your child likes photography and you are looking for a gift for him or her, please spend your money to buy this Fujifilm Instax mini-9. This is a modern camera with traditional charm, a perfect gadget for kids and parents. They can use this high-quality camera to instantly capture and print their favorite moments. It allows users to print high-quality photos with a size of 3 inches in real time.
Fujifilm Instax Mini 9 camera: 97.93 USD 67.00 USD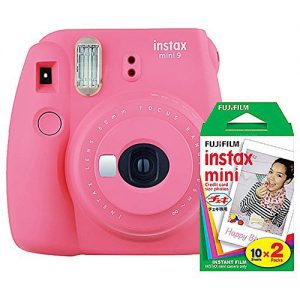 10-Holy Stone Mini Drone
This may be the perfect gift for the tech-savvy child in your life. Mini drone is a quadcopter suitable for children who like to fly drones. It is equipped with 3 heavy-duty batteries, allowing it to fly for nearly 20 minutes. The drone can be operated by remote control. The hovering ability makes this mini drone a perfect technology gift for teenagers and toddlers. A small throttle lever makes it easier for children of all ages to operate and control.
Children's holy stone mini drone: $35.99