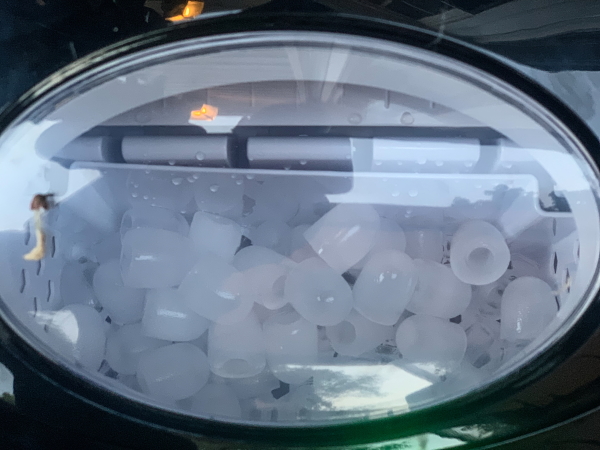 Review – As I continued to prepare for the summer and set up a new bar in my new home, I decided to seize the opportunity to test another ice maker, not only could it run two at the same time to double the output of ice again, because I'm all related to gadgets.enter Trustech ice maker!!
what is it?
Trustech ice maker is a self-cleaning compact ice cube maker with ice scoop and basket, designed for use on the table. It is suitable for any home kitchen, office or bar. It produces about 9 ice cubes in 6 minutes.
What's in the box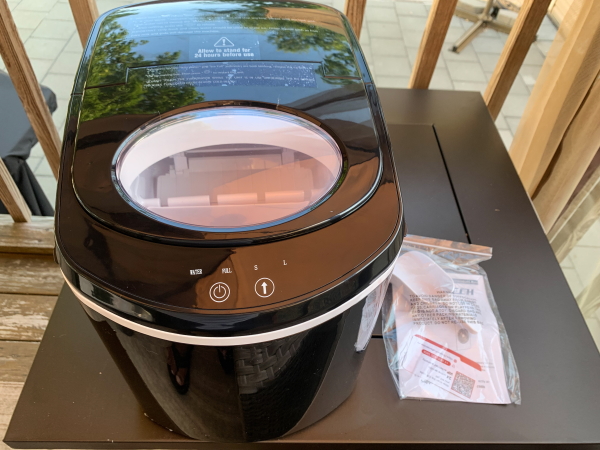 1 x Trustech ice maker
1 x ice scoop
1 x User Manual
Design and features
feature
Self-cleaning function: This is a countertop ice maker with self-cleaning function. Just press the on/off button for 5S to start self-cleaning.
Prepare 9 cubes in 6 minutes: Our ice maker can produce 9 ice cubes in just 6-8 minutes. It can even produce up to 26.5 pounds of ice per day.
Bullet 2 size is available:There are 2 optional ice cube sizes to choose from. Bullet-shaped ice lasts longer and is less likely to stick together. Ice cubes are very suitable for cooling drinks and can be filled into the opening of a small water bottle. There is a large translucent window for easy observation.
Smart one-key operation: There is an intuitive control panel. When the water in the water tank is low, the indicator light will light up to remind you to add water. Or when the ice bucket is full, the ice maker will remind you to take out the excess ice so that the manufacturer can start making more ice.
Compact ice maker and a wide range of applications: This tabletop portable ice maker is widely used, compact in size, 10(D)*14(W)*13(H) inches. Our countertop ice maker is portable and compact design, easy to carry and operate.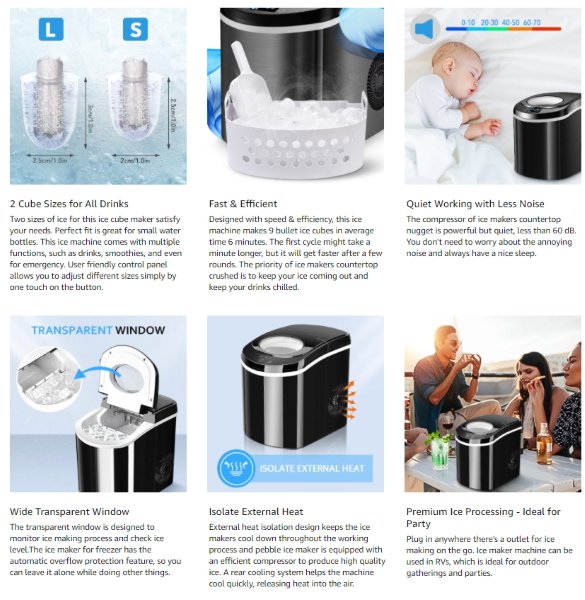 specification
Dimensions: 10 x 14 x 13 inches

Colour: Black

Voltage: 120 volts

Wattage: 120 watts

Capacity: 1.5 liters

Ice storage: 1.5 pounds
The photo below shows all sides of the Trustech ice maker, including the controls on the top, the interior containing the water tank, the ice bucket, the vent on the back, the fan on the side and the drain plug on the bottom.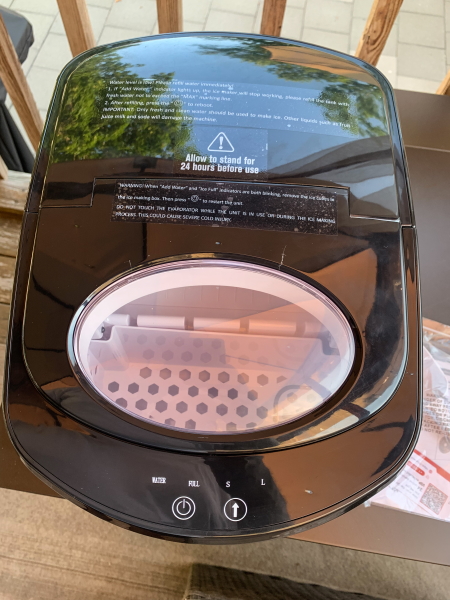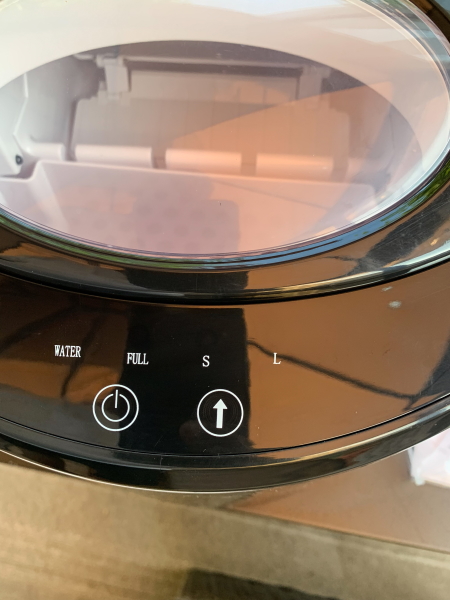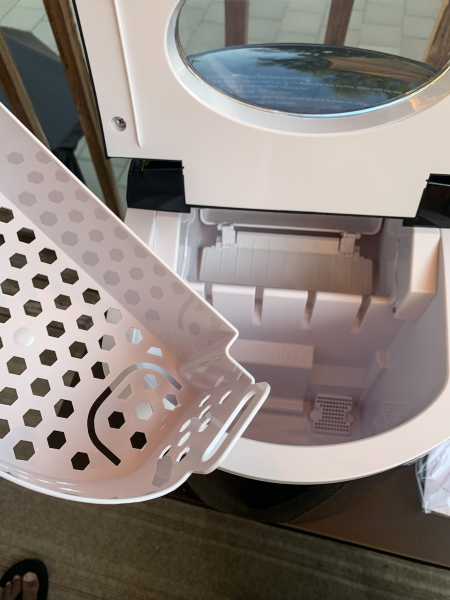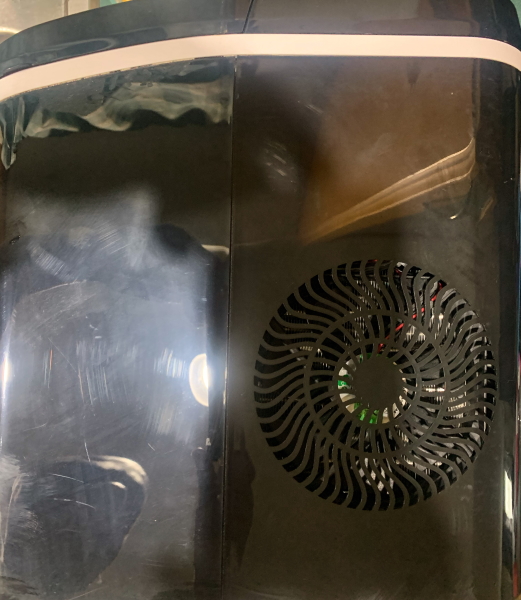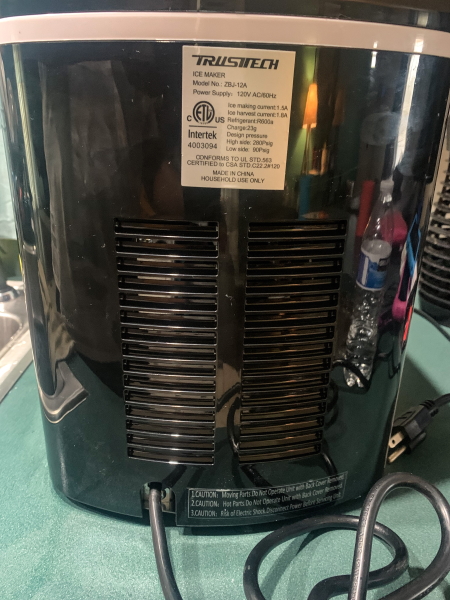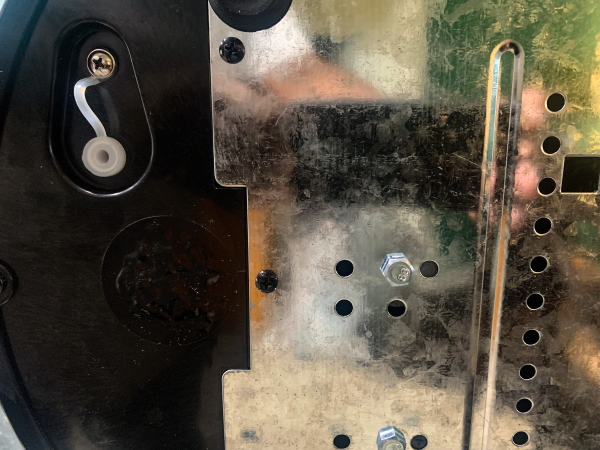 which performed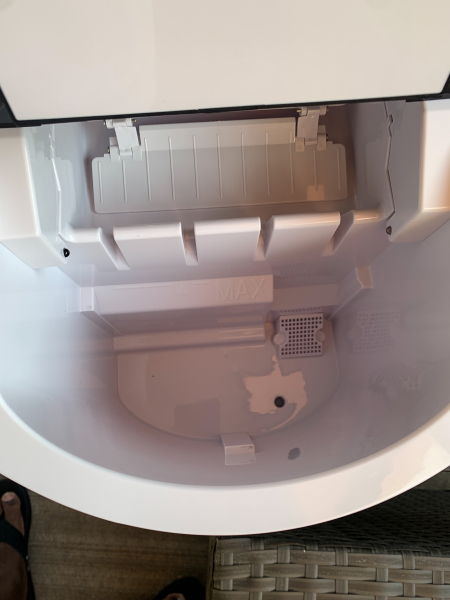 The process of setting up Trustech Ice maker It's easy to make ice:
The figure below shows the amount of ice produced in approximately 90 minutes: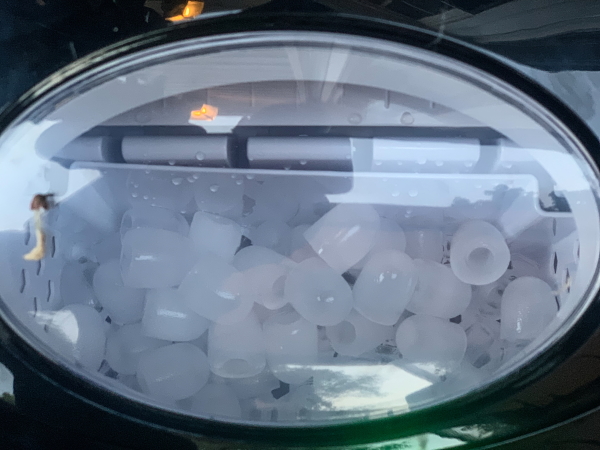 This is a better observation of the ice in the bowl: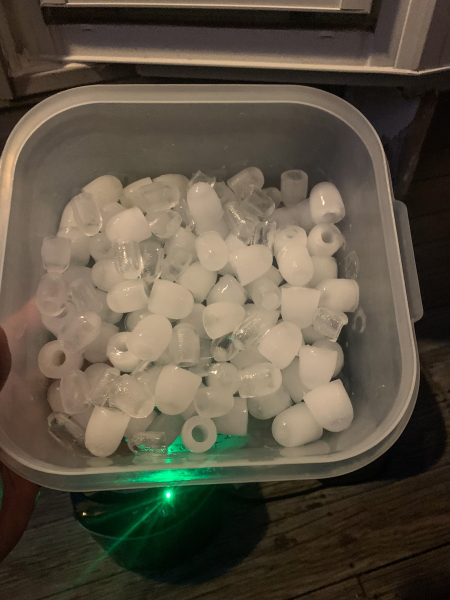 Prepare to mix my drink: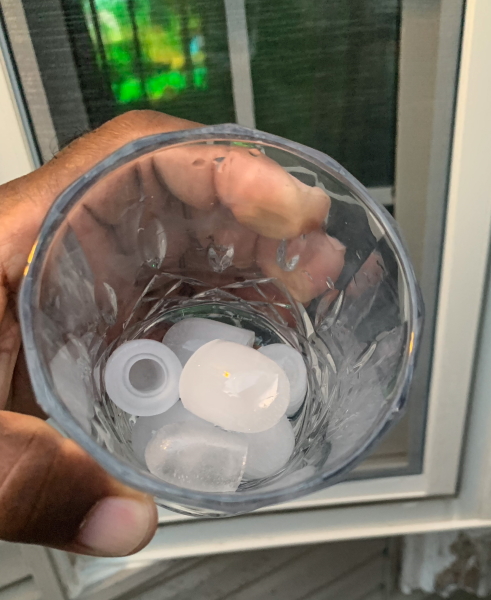 The ice making speed of the Trustech ice maker is faster than the models I have tested before. However, I still think that due to limited production time and capacity, this type of ice maker is more suitable for specific situations where delivery speed and ice volume are not overwhelming demand.
It is very quiet during operation, and the "bullet" shaped ice it produces is very suitable for drinking. As I determined after testing the first ice maker, large ice cubes are more practical, so I insisted on making them. This machine did produce the first small amount of ice in 9-12 minutes.
what do I like
Build quality
The ice "cube" it produces
Relatively quiet operation
Ease of use
What will i change
I hope it can make ice faster
Final thoughts
In general, I like Trustech ice machines. It runs quietly and the ice cubes produced are very suitable for drinking. If a small group of people is needed, then it works well. Otherwise, you will have to run it from the day before in order to produce enough ice for the larger team. Even now, in order to entertain a few people, I will eventually buy a few bags of ice from the store. But when I sit in the office and enjoy a drink alone or with a few clients, it's great.
price: 128.99 USD
Where to buy: Amazon
source: The sample for this review was provided by Trusttech.
Support gadgets
:
We may earn a small amount of affiliate commission from goods purchased through links on our website. As an Amazon partner, I earn income from eligible purchases. Learn more.