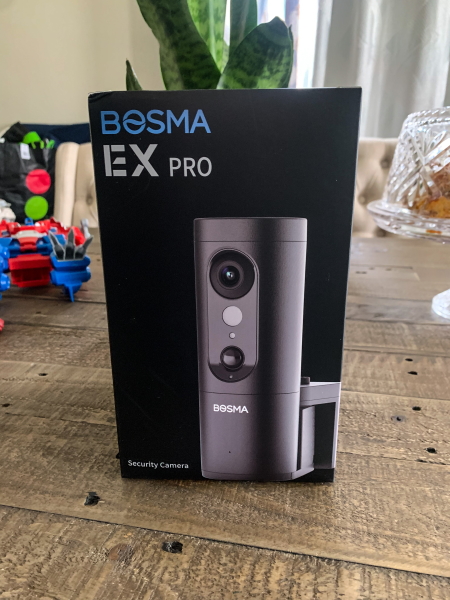 Review – I have always been a very safety-conscious person, and now I have a new home with cameras everywhere. I have been looking for any blind spots, and whether there are cameras that provide better resolution, clarity and flexibility. Let me see if this Bosma EX outdoor camera is suitable for me.
what is it?
Bosma EX outdoor camera has 180° pan and 45° tilt function, which can provide a wide field of view. It has automatic tracking and anti-theft alarm functions, and uses advanced motion detection and personnel detection to greatly reduce false alarms.
What's in the box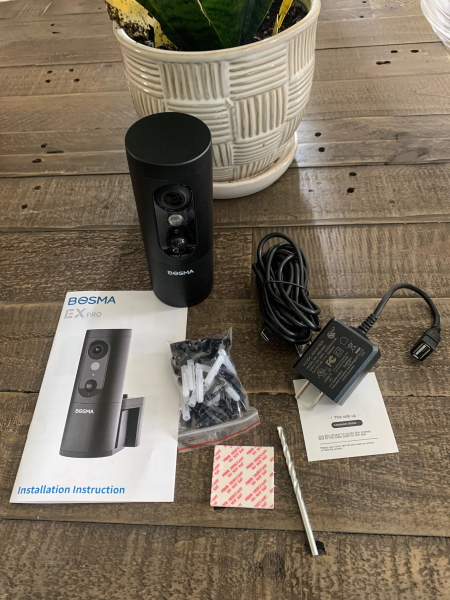 1 x Bosma EX outdoor camera
I x USB-C cable and AC adapter
1 drill bit
1 x double-sided tape
1 x Install hardware package
1 x Installation Instructions/Quick Start Guide
1 x installation sticker
1 x cable clamp
Design and features
feature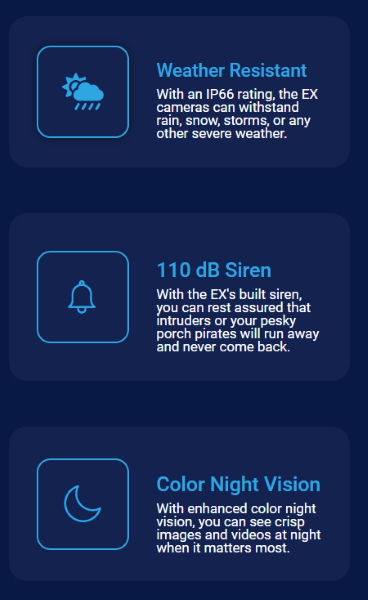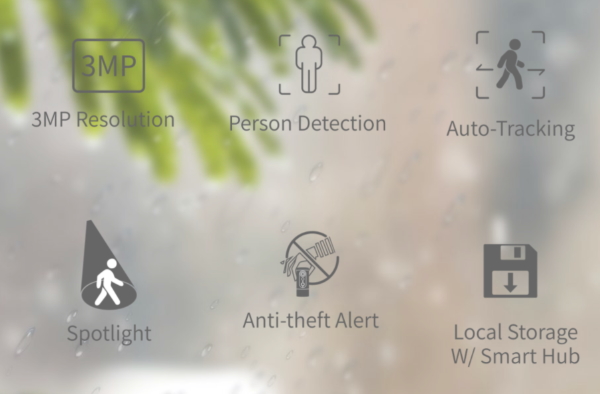 The photo below shows all the operating surfaces of the Bosma EX outdoor camera, including the front lens and sensor, and the opposite speaker. The basic photo shows the installation slot and USB power/charging port.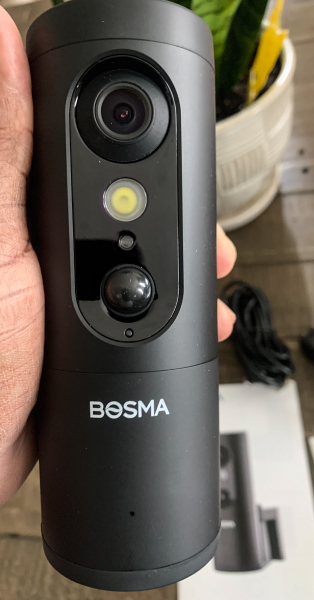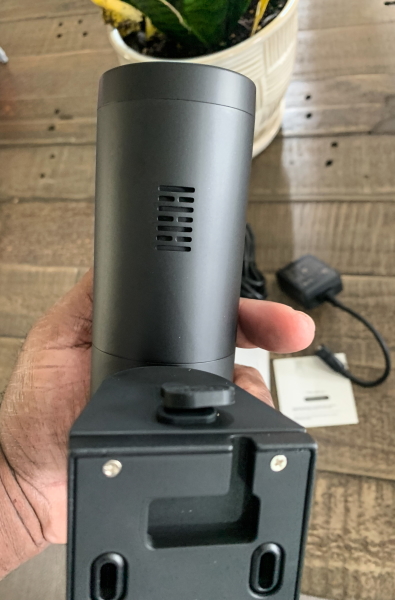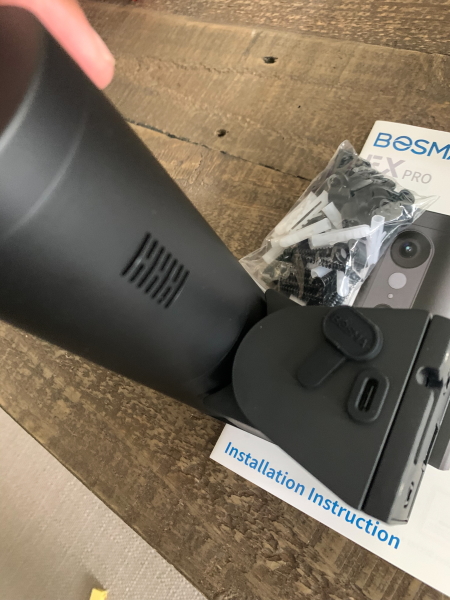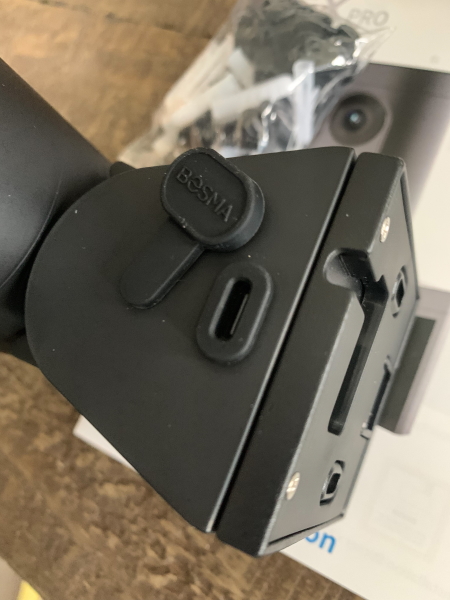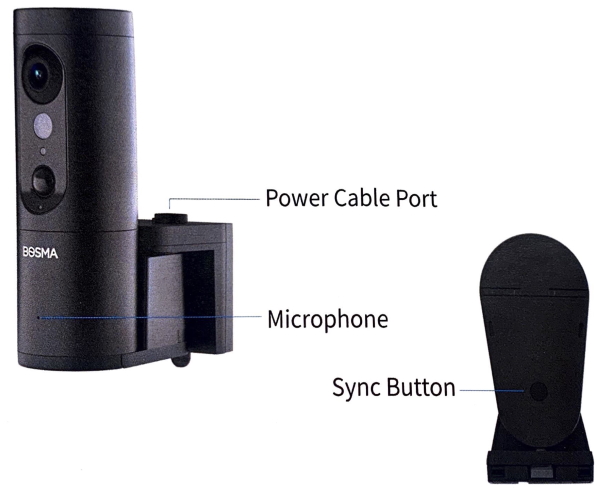 which performed
The setup process of the Bosma EX outdoor camera is very simple. Just download and install the IOS/Android app and follow the instructions. In my case, I have to work through the "Test Flight" Beta application, because at the time of this test and review, the camera is still undergoing Beta testing. Once I was able to connect to the camera and add it to my network, I installed it on the exterior wall of my home, as shown in the picture below.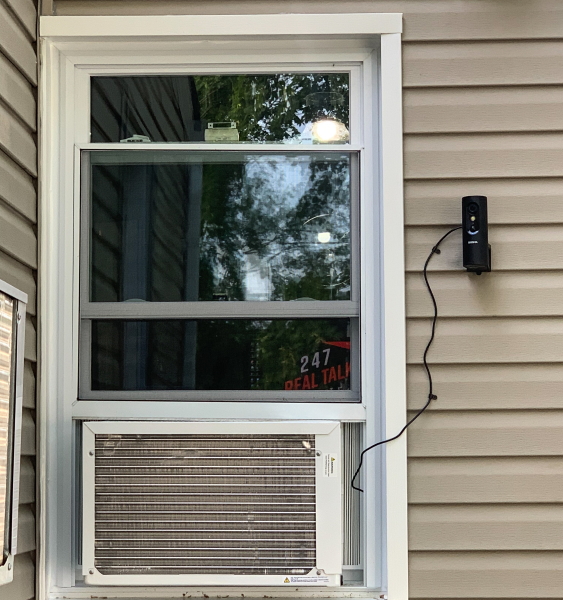 Here are some random screenshots of the app, which can give you an idea of ​​some features of Bosma EX outdoor cameras:
The following are still photos from the camera, showing the quality of the images it generates: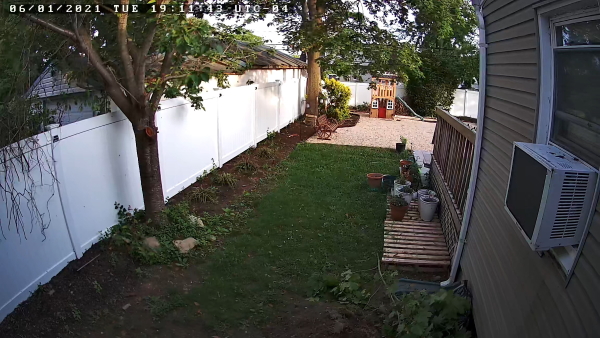 The following is a 30-second video generated by the audio detection function of the Bosma EX outdoor camera. (It looks like the wind hit the tree branch against the fence):
Bosma offers the following cloud subscriptions: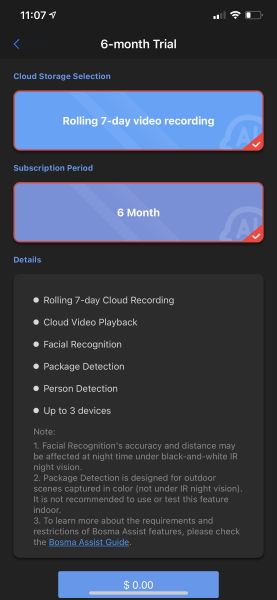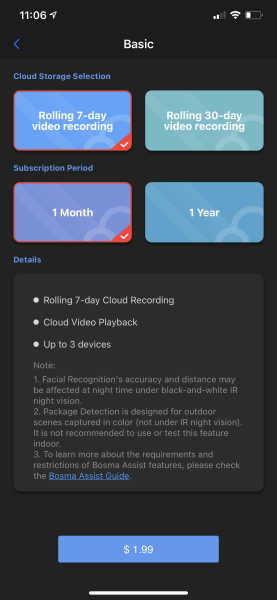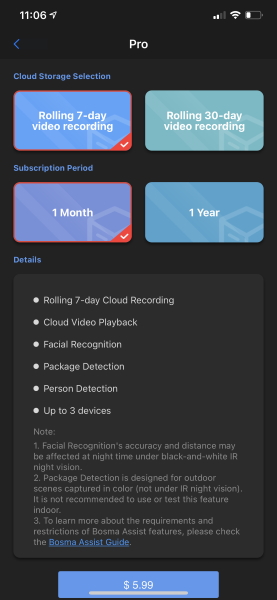 The following 2 screenshots show that you want the event recording screen to look like, and you can choose to store the recording in the cloud or on your local device, depending on the available storage space on the device: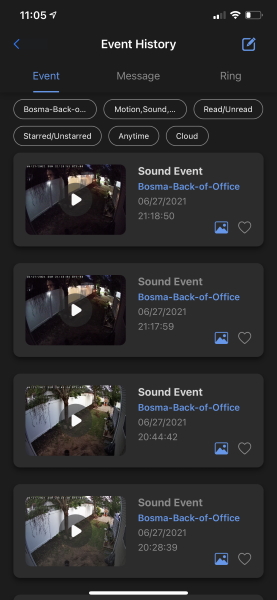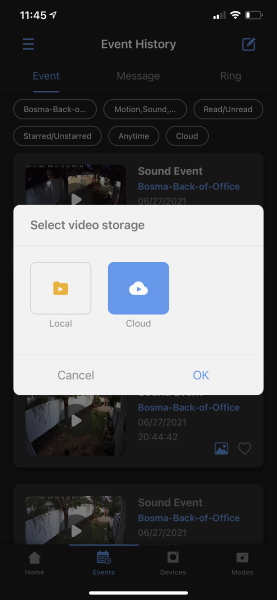 This is a newly released camera, so I did not receive a detailed user manual. There are many additional features, including home management and automation. After the camera is officially released, I will update this review accordingly.
what do I like
Build quality
Video quality
Pan and tilt capabilities
Application responsiveness
Two-way audio
Quick alert
Color night vision
Built-in alarm
What will i change
So far so good! !It does everything i need it to do
Final thoughts
In the past few years, I have tested several outdoor cameras with mixed results. Most cameras make me feel as if something is missing. However, this Bosma EX outdoor camera is the closest to everything I want. I want to add a network video recorder to a large local hard drive for 24 hours recording, which will make it perfect. At the same time, cloud recording will work. Good job, two thumbs up! ! !
price: To be determined
Where to buy: For event registration and early pricing, please click Here
source: The samples for this review are provided by Bosma
Support gadgets
:
We may earn a small amount of affiliate commission from goods purchased through links on our website. As an Amazon partner, I earn income from eligible purchases. Learn more.