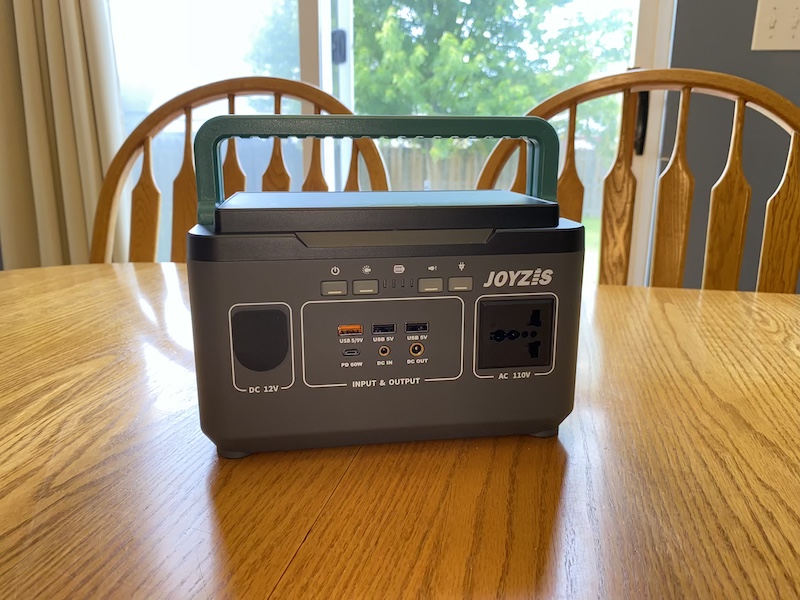 Review -Camping. Backyard party. power failure. These and many other activities may require powering lights, speakers, music players, and other things. You can use extension cords, but they are unsightly, people may trip over them, and in the event of a power outage, they may not even be an option. Enter the Joyzis BR300 portable power supply, which is a portable battery with multiple output options that can power all your devices.
what is it?
BR300 is a high capacity, Portable battery It can be used to power many of your devices while providing lasting entertainment or to reserve power and lighting for safety purposes.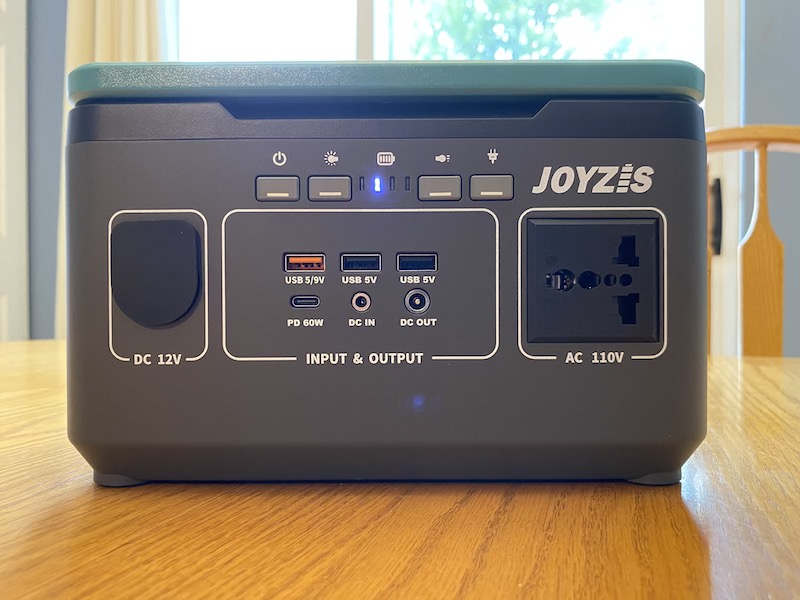 What's in the box?
BR300 portable power station
USB-C power adapter
Car charger line
User manual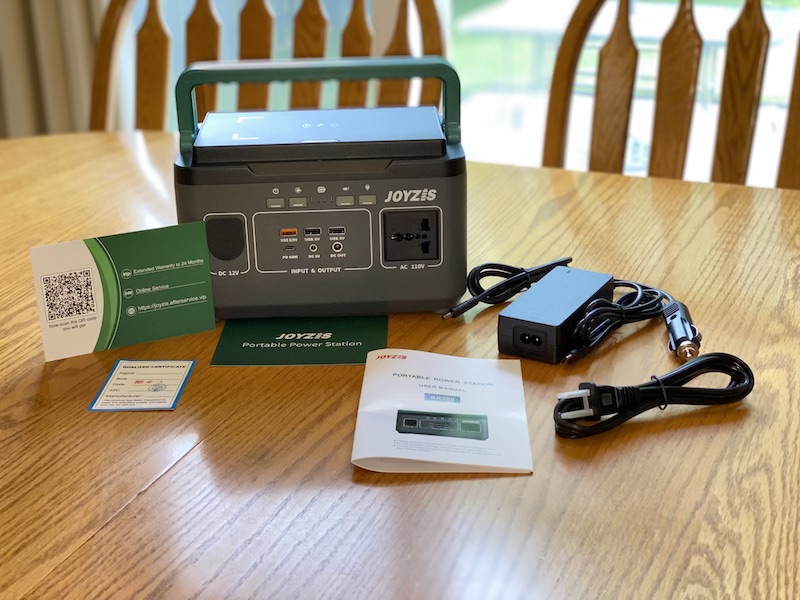 Hardware specifications
capacity: 80,000 mAh
material: Flame-retardant ABS resin
colour: Gray with green folding handle
battery: lithium ion
DC 5.5mm output: 12V/10A
DC 3.5mm input: 18V/3.5A
Lighting mode: Spotlight, flash, SOS, reading light
USB output:

Two, 5V/3A
1. 5V/3A to 9V/2A

AC output: 110V/300W
USB-C input/output: PD 60W
Wireless Qi charger: 10W/7.5W/5W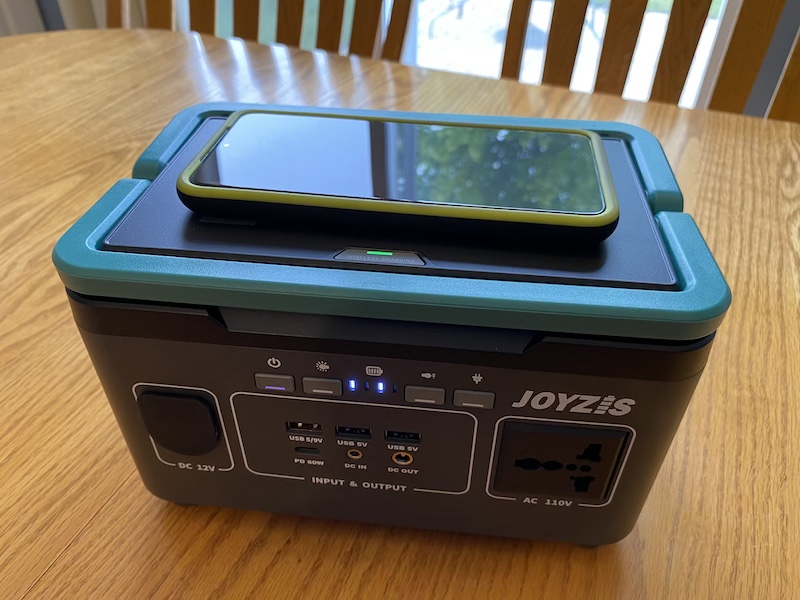 Design and features
Joyzis BR300 portable charging station is a small battery, about the size of a motorcycle battery. There are two handles on the top, which can be turned up for easy carrying of the battery. There are two light sources-a spotlight used as a flashlight or SOS light, and a floodlight used for reading or general lighting. The top is flat to accommodate the Qi charging pad. There are rubber feet on the bottom to prevent it from sliding on the table or other surface you might put down.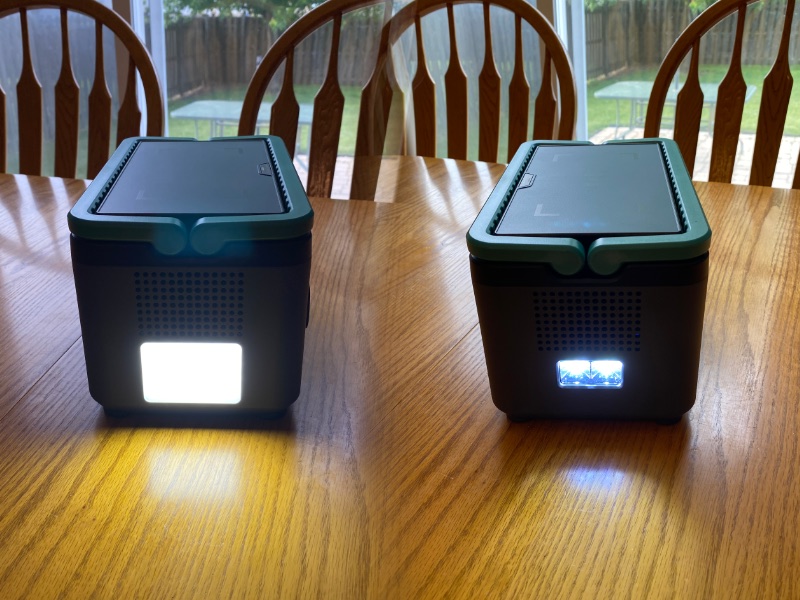 Installation and setup
The configuration of Joyzis BR300 portable power station includes unpacking the power station and ensuring that it is fully charged. When I took it out of the box, its capacity was about 3/4. Using the supplied USB-C power adapter, it takes about 4 hours to fully charge. Subsequent charging with a 90W USB-C PD charger takes about 6-8 hours to fully charge the power station from 0%. For such a high-capacity battery, this is very respectable.
There are four buttons on the front panel of BR300: 1. Turn on, 2. Reading light, 3. Flashlight, 4. AC power socket. There is an extra button on the top of the device to turn on the Qi charger. There is also a four-LED display on the front panel to display the charging status.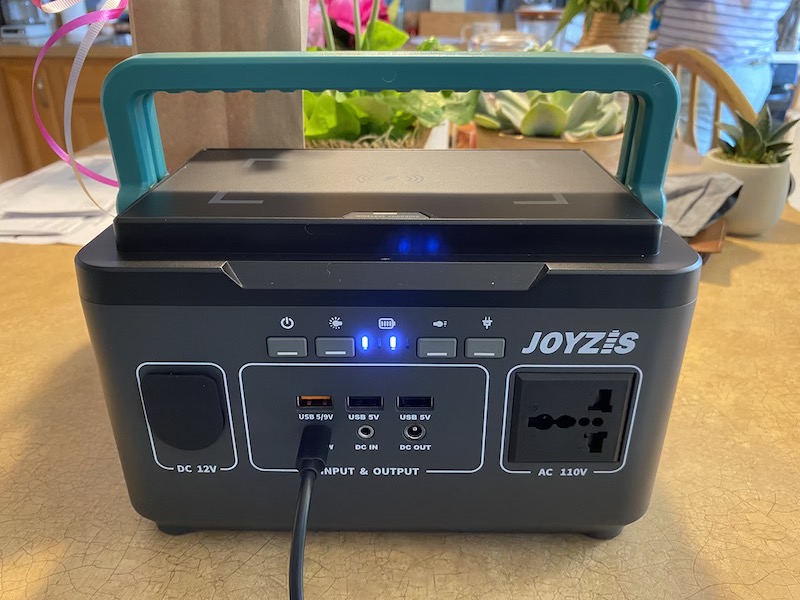 Joyzis BR300 portable power station has 7 power outputs: 12V cigarette lighter socket, 3x USB-A, 1x USB-C, 5.5mm DC and 110V AC. In addition, there is a Qi charging board on the top, which supports 5, 7.5 and 10 watt output. My Android phone shows it as Fast Qi charging. There are higher wattage Qi chargers available, but the maximum output of 10W is still quite good.
When charging multiple devices, a large amount of power is consumed, and a fan is activated to help keep the power station cool. It's not really loud—you might not even notice it outside—but if you're inside, powering your laptop or iPad while watching a movie, it's obvious, so you'll want to put it Be behind the sofa or chair or something to help block the noise. (Do not put blankets or other similar items on it, as this will block the fan and may cause the battery to overheat.) The fan does not always run; it may only appear when you are charging multiple power-hungry devices, but you need to be careful at this point.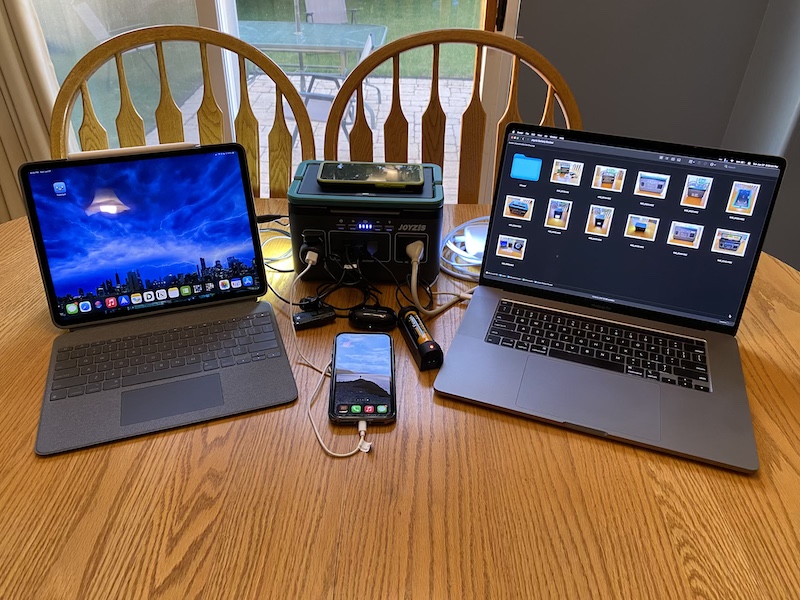 When testing the Joyzis BR300 portable power supply, I was able to charge my 16-inch MacBook Pro and 12.9-inch iPad Pro via USB-C for several hours via USB-C, and almost did not run out of battery power. Finally I even added my iPhone 11 Pro Max for a while. After this test, it has more than half of the capacity. This allowed me to test how many devices I can charge at the same time. I can use 7 devices-MacBook Pro from AC outlet, iPad Pro via USB-C, Android phone on Qi pad, my son's iPhone 11 Through the cigarette lighter adapter, A small Nitecore flashlight, my Samsung Galaxy Buds+ and an 18650 flashlight battery; the last three use three USB-A ports. I also turned on the flashlight and floodlight to make good measurements. I haven't run this test for a long time, but I believe that the power station has enough capacity to charge all these devices starting from 0%, and there is still some remaining capacity.
The advantage of being able to use all these outputs at the same time is that you can easily power portable speakers, mobile phones that play music, some LED lights that illuminate the backyard, and even charge a few friends' mobile phones, very late to late at night, don't worry The battery ran out before the party was over.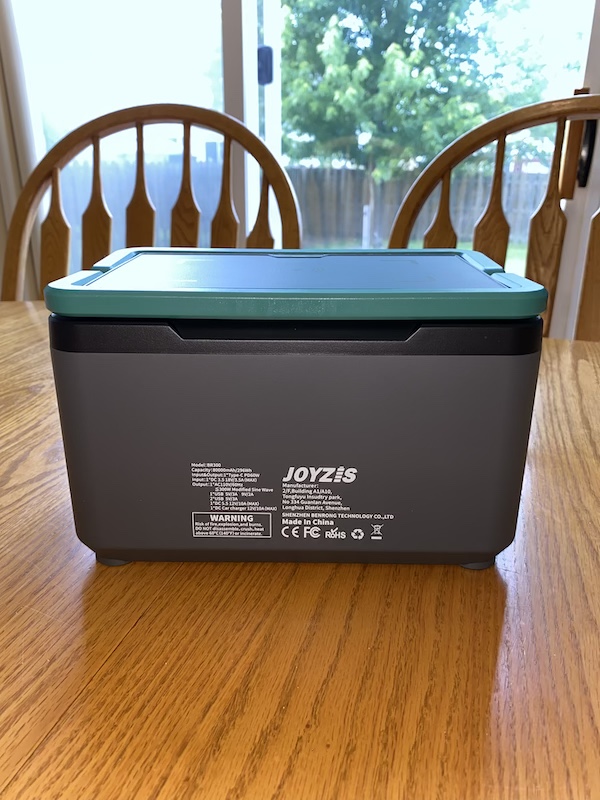 what do I like
I like that this portable power station combines high-capacity batteries, AC inverters, flashlights, multiple sockets, Qi chargers and two different light sources into such a small and light form factor. In fact, it can use all these functions at the same time without limiting how many devices you can power at one time, which is a great benefit.
What will i change
It would be nice to have more USB-C outputs because there are so many devices using this connector, but in terms of price, size, capacity, and total output, I don't think I will change much.
Final thoughts
If you need a large number of power supplies in a portable package to power multiple devices at the same time, or just provide permanent power for emergency use, the Joyzis BR300 portable power station will not go wrong.
price: $299.99 at Amazon
Where to buy: Amazon
source: The sample for this review was provided by Joyzis.
Support gadgets
:
We may earn a small amount of affiliate commission from goods purchased through links on our website. As an Amazon partner, I earn income through eligible purchases. Learn more.